Este artículo está también disponible en / This post is also available in: Spanish
Ciudades Sostenibles just celebrated its 10th anniversary this year. Since May 2012, more than 800 blog posts have informed our loyal readers every week about the challenges, opportunities, trends and urban projects with the greatest impact on urban development in Latin America and the Caribbean (LAC).
From the IDB's Housing and Urban Development Division, we would like to thank the four million readers who have chosen our blog to stay informed about how the IDB is improving lives in the cities of our region. We cannot overlook all the specialists, consultants and guest authors who, with their stories, have made it possible for Ciudades Sostenibles to be the IDB's most read blog. More than one million visits during 2022 endorse us.
That is why, a few days before saying goodbye to 2022, we want to celebrate the 10th birthday of Ciudades Sostenibles by sharing the ten most read articles during this year.
Earth Day 2022: a sea of plastics, an ocean of tears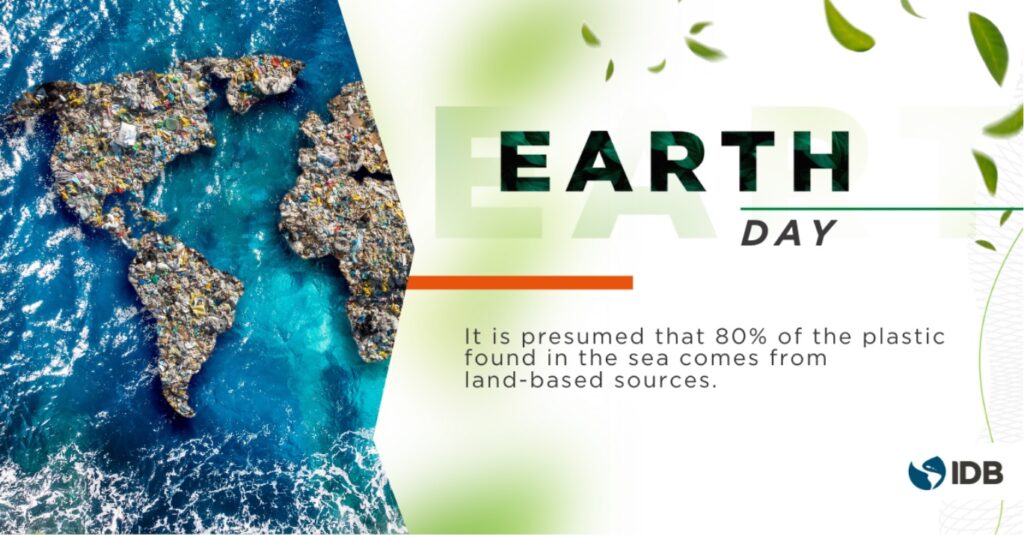 Plastics are an essential part of modern life, even if they are harmful to our planet. Since their massive introduction in the middle of the last century, their production and use has been steadily increasing. Disposal and elimination processes, however, are not keeping pace to counteract their severe environmental impact. It is estimated that in the last 20 years more than half of the world's plastics have been produced. Moreover, their waste at sea could triple by 2040. One of the main difficulties is that less than 10% are recyclable and more than 40% are used only once. As a result, we find them everywhere, especially in five large oceanic patches generated by the eddies or gyres of ocean currents. Continue reading here.
The importance of public spaces in post-pandemic times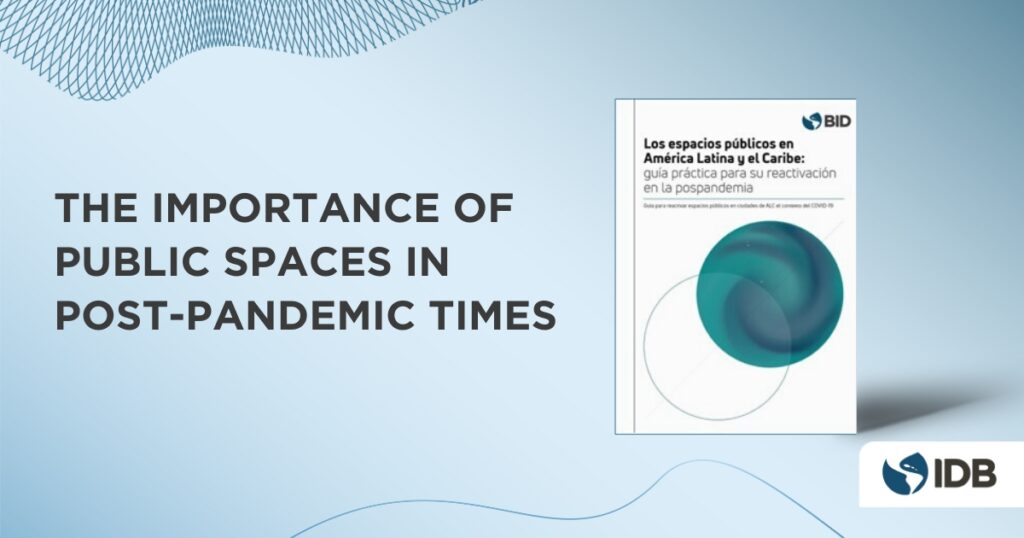 Cities in our region have recognized the important role that public spaces play in helping communities overcome the most pressing health and economic challenges resulting from pandemic-induced closures. Parks, plazas, and streets have become the primary venue for entertainment, physical activity, mental health improvement, and economic development. Continue reading here
Wood as a housing construction material: what are its benefits?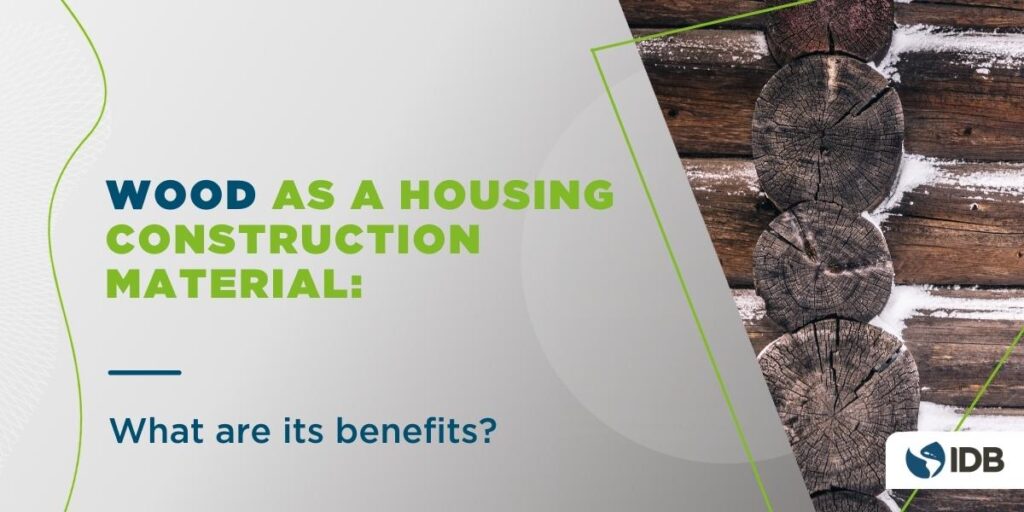 Wood has been one of the most common materials used by humans to construct buildings since the beginning of history. Although the use of steel, concrete or iron has brought significant advances to construction, wood has never lost its popularity. In fact, the number of wooden houses around the world may surprise many readers. Did you know that countries such as Japan, Scotland or the United States are leaders in wood construction? Continue reading here
Urban Green Infrastructure: a solution to climate challenges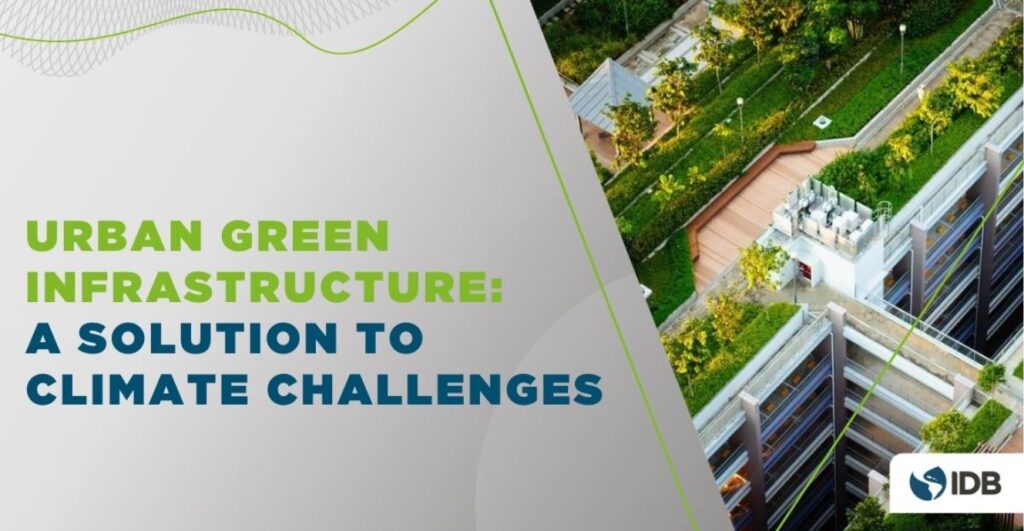 At the Inter-American Development Bank (IDB) we are aware of the importance of cities in achieving the Paris Agreements and COP26. Therefore, in the Housing and Urban Development Department we work to identify projects and financing that support adaptation and mitigation solutions to the growing effects of the climate crisis in LAC. One of the ways cities can achieve this goal is through urban green infrastructure (UVI) and nature-based solutions. Continue reading here
How does a home influence the health of its occupants?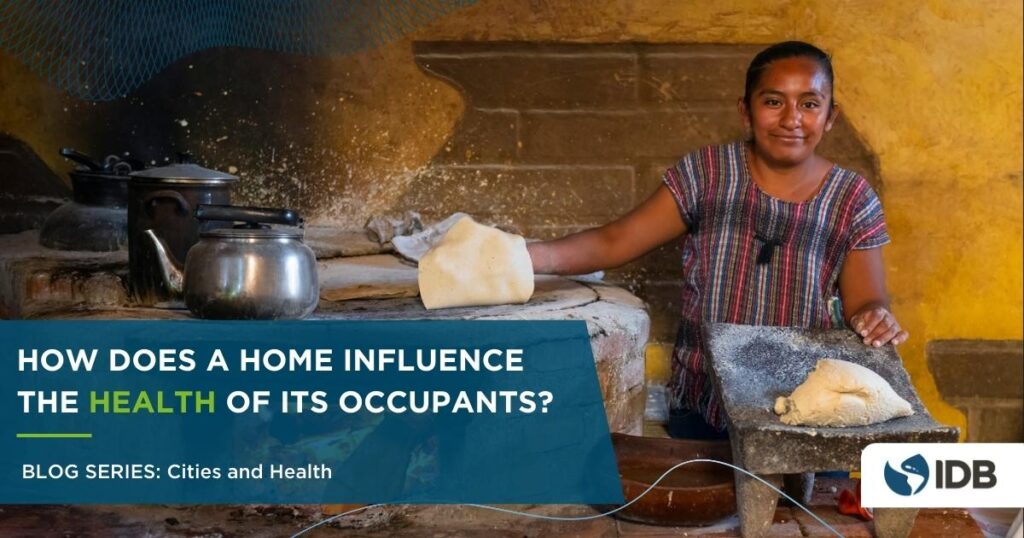 On the occasion of World Health Day, the Urban Development and Housing Division of the IDB addresses the direct relationship between health and housing. This blog can be very useful for cities and municipalities that are working on public policies aimed at improving the health of their neighbors, as these should be coordinated with those carried out in neighborhoods and housing. Continue reading here
Matera, the word's oldest eco-sustainable and smart city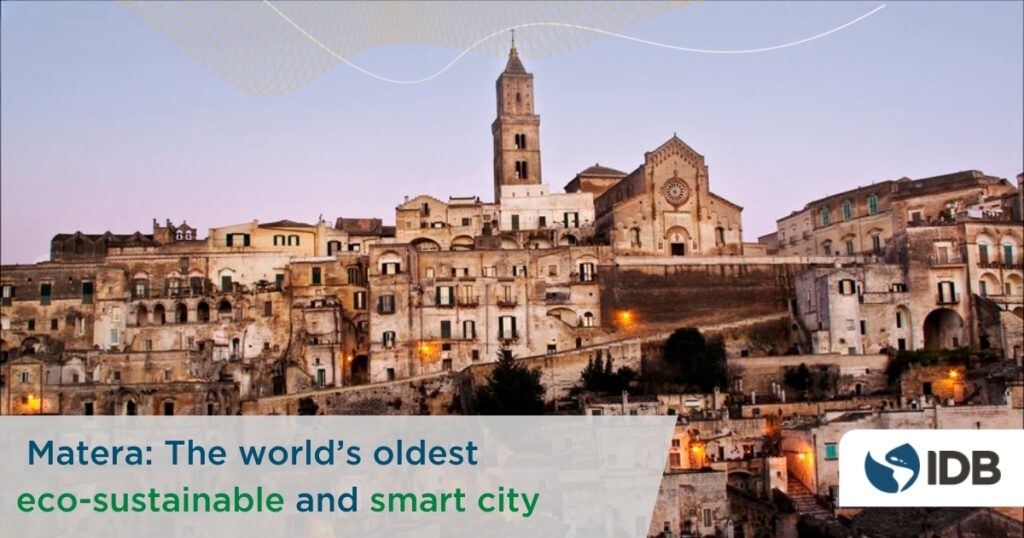 Is it possible for one of the oldest cities to be considered the first eco-sustainable and smart city on the planet? Why is Matera a special city? We often wonder what smart cities will be like. Naturally we think of huge skyscrapers, high-tech systems and flying vehicles. However, upon closer investigation of early human settlements, we discovered an amazing example of smart eco-sustainability in Matera, a city whose origins date back some 8,000 years. Continue reading here
Applications are open!: join the "Cities for All" Challenge

The IDB Cities Lab presents the Cities for All Challenge. This call sought to work hand in hand with local government officials to design and test innovative solutions to urban problems and thus contribute to establish a culture of public innovation. Access the blog here.
How to foster the inclusion of Afro-descendant people in the cities of Latin America and the Caribbean?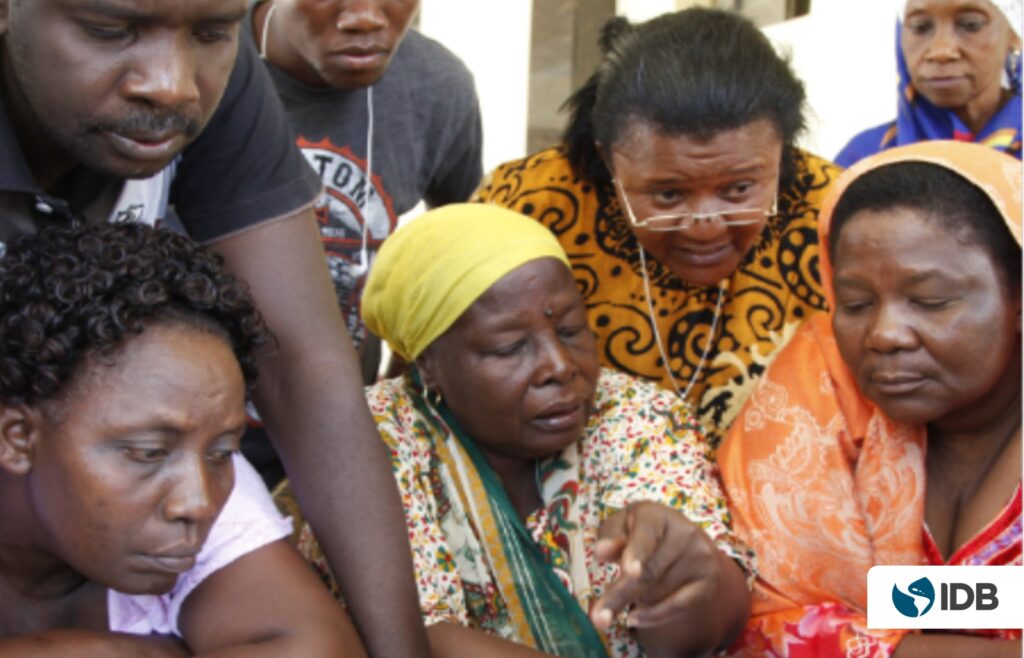 On the occasion of Zero Discrimination Day on March 1 and the International Day for the Elimination of Racial Discrimination on March 21, we dedicate this blog to highlight the importance of public policies, at the national and local level, to end discrimination against one of the most vulnerable populations in our region: people of African descent. Continue reading here.
Reviving neighborhoods through Tactical Urbanism strategies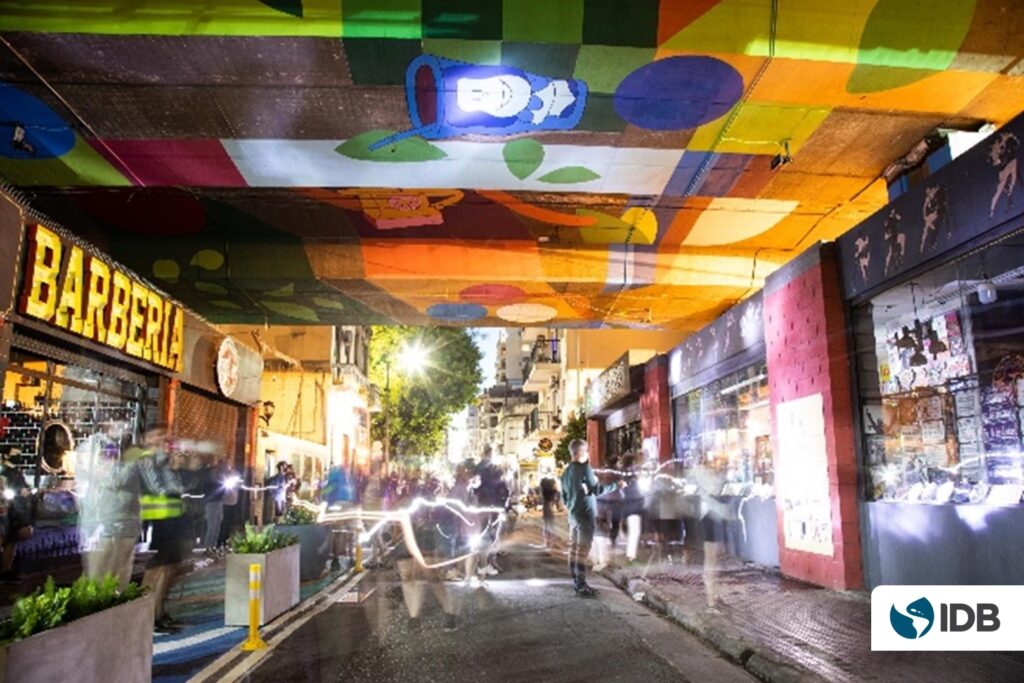 How would you describe the space located under an elevated highway or overpass? What feelings or perceptions does this space generate in you? This blog addresses how in the historic neighborhood of San Telmo, in Buenos Aires, the Enlace Defensa project managed to turn a highway underpass into a living space that captures the identity of the neighborhood and invites its permanence. Continue reading here.
Can Artificial Intelligence help reducing urban informality? Discover MAIIA, the new IDB software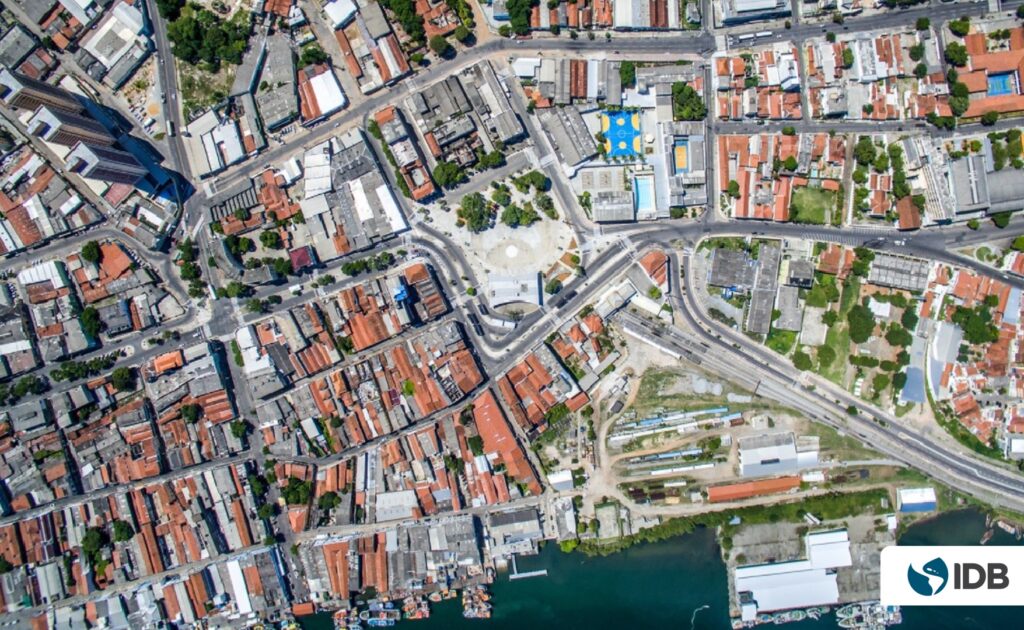 One of the problems of LAC cities is the expansion of informal settlements. At least 25% of the population lives in one of them. Why does this phenomenon happen, can it be reversed, and can technology help us reduce urban informality? In this blog we answer these questions and, in addition, we show you how an IDB-supported project has made it possible for artificial intelligence to help identify and prioritize interventions in informal settlements in Colombia. Continue reading here