Is intersectionality "in"? In June 2020, the term "intersectionality" reached its highest point in Google searches since 2004. However, it is far from a new word. On the contrary: it is a term with more than 30 years of use. It was first applied by African American jurist and professor Kimberlé Crenshaw in 1989. In more recent years, the increased interest in better understanding the inequalities and discrimination suffered by women and diverse populations has popularized the expression. But, what is intersectionality?
The definition of intersectionality
In simple terms, intersectionality is the interaction between two or more social factors that define a person. Identity traits such as gender, ethnicity, race, geographic location, or even age do not affect a person separately. The reality is quite the opposite: these are combined in different ways, generating diverse inequalities (or advantages) for the person.
Why should I care to know?
Intersectionality is unavoidable when discussing gender, equity, and inclusion. When talking about gender gaps, intersectionality is key to understanding the different inequities that affect women in our region.
Women belonging to diverse groups, Afro-descendants, indigenous, LGBTQ+, and people with disabilities, have specific experiences and face particular challenges. The same happens with those belonging to other vulnerable groups, such as migrants. As a result, the IDB's Vision 2025, our roadmap for a recovery in the region, focuses on promoting gender equity and guaranteeing the inclusion of diverse populations and other vulnerable groups.
The interplay between gender and other factors is evident in some real-life cases. How can different identity factors be combined and produce more significant inequalities?
Let's combine: Women + rural
The average wage gap affecting women in the region is 18%. However, according to the ILO, this number reaches 40% for rural women.
We also see how the gaps in access to connectivity and digital resources are getting worse. Data from a survey indicate that women in 17 of 23 countries in the region have less access to cell phones. However, for rural women, this number is even lower. In other words, being a woman implies facing certain inequalities. But being a woman and living in rural areas can make these even greater.
And woman + indigenous?
The same happens when we cross factors like gender and race or ethnicity. Indigenous women are among the poorest groups in monetary terms in our region. World Bank data revealed that, in Bolivia, indigenous women are paid 60% less than non-indigenous women for the same type of work. In Ecuador, indigenous households headed by women are 5.81% more likely to be poor.
Indigenous children already face education gaps compared to their non-indigenous peers. These have 2.6 years of schooling less on average. But when it comes to girls, their illiteracy rate is higher, with an average of 6 percentage points higher than that of boys (CELADE, 2020).
Let's add three factors: Women + indigenous + rural
What happens if we put these three factors together? The data indicate that indigenous women in rural areas have even higher levels of illiteracy than non-rural women.
Due to customary laws and traditional beliefs that favor men, added to gaps faced by rural women, those who are also indigenous have problems in accessing and distributing land (Deere et al., 2011). Gender gaps, inequalities due to race and ethnicity, and geographic location come together and enhance each other.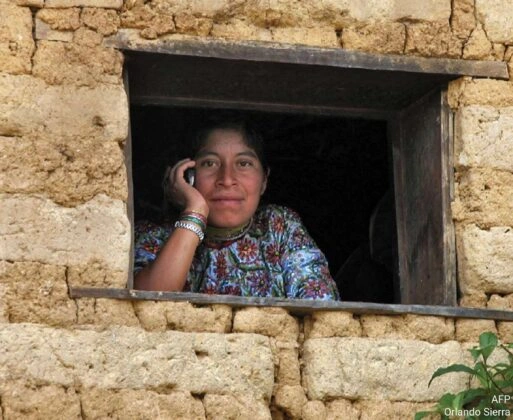 Intersectionality in the work of the IDB
Data like these reveal a complex context in a diverse region like ours. For this reason, the IDB seeks to guarantee an intersectional approach in our projects. Some examples of this are:
In Honduras and El Salvador: The Sin Fronteras project supports national governments in building digital platforms that provide online services to guarantee the well-being of migrant women.
In Brazil: An initiative called Reprogramming the Tech Sector seeks to promote the labor inclusion of Afro-Descendant and transgender women through training programs in digital programming.
In Uruguay: The ProMujeres loan considers the greater vulnerability of sexual and gender-based violence of migrant, Afro-Descendant, and LBT women. Also, recognizing their access and inclusion to care services as a priority.
Let's talk about intersectionality
In a joint event, the IDB joined forces with the World Bank to bring attention to this issue. We have three guests directly involved in projects that integrate gender equity and the inclusion of diversity and vulnerable groups. It was an opportunity to talk about challenges, but above all, about solutions.