Para leer en español, haz click aquí
Did you know that truly successful leaders of Fortune 500 companies spend 57% of their time building networks? And they are right.  Studies show that building relationships and forming part of a formal or informal professional network is the unwritten rule to professional advancement. People that are connected have access to diverse skill sets and private information, are the first to hear about opportunities and are able to navigate their careers more strategically.
But women are at a disadvantage. Men are better at networking and have larger networks compared to women. While quality is important, the size of a network does matter. A study found that it was the only variable, after controlling for education, background and experience, which explained why men held more senior positions than women in an organization. Men had on average 50-70 people in their network, while women had only 11-15 people.
One of the reasons why men have larger networks is because they have more time to build them.  Women, on the other hand, continue shouldering the bulk of the domestic work, limiting their ability to engage in after work activities. In fact, a 2014 survey shows that Latin American women that work full-time still bear 80% of the domestic work.
If women don´t have time to physically participate in professional networks, online networks offer an excellent alternative. Numerous professional networks for women already exist. However, the majority of these are for female entrepreneurs and businesswomen, and only a few exist for women in the public sector, where we hold more or less 50% of positions but only 20% of high ranking posts.
Five Networking Sites for Women in the Public Sector
To address this challenge, several organizations have launched online networking initiatives to promote women´s leadership in the public sector. Here´s a list of the best five in Spanish:

It is the only network for Spanish-speaking women in the public sector in Latin America. Led by the IDB, the network targets women in the civil service and in politics. It offers opportunities to debate issues, participate in webinars and forums, engage with experts, learn from the experiences of women in leadership positions, and access tools to strengthen one´s leadership skills. It also includes resources that help you incorporate gender issues in your projects, whether you work in education, health, transportation or other sectors.

This social network targets public leaders, private sector professionals and academicians committed to improving the public sector. You can exchange opinions, participate in blogs and create specialized communities based on sectoral or geographic criteria. It has a small group that focuses on gender equality, but the site in general does not focus on women or gender issues.

An interactive network of women in politics who share experiences, resources, advice and collaborate on issues of interest.

This is a global network for professional women in all sectors. You can offer or search for services, participate in face-to-face events organized by the network, interact with experts and access information to improve your professional development in any sector.

This online community helps you to establish professional contacts at events. You can search for events by city or occupational category and check out the list of participants and their profiles, in order to prepare your networking strategy for the event. It started in Spain but has expanded to 5 countries in Latin America.
If you are an English speaker, the , led by Ernst and Young, promotes discussions in its LinkedIn site and the , a global initiative launched by the US Department of State and seven US colleges, also promotes women´s leadership in the public sector.
If you are an English speaker, the Worldwide Women Public Sector Leaders Network, led by Ernst and Young, promotes discussions in its LinkedIn site and the Women in the Public Sector Service Project, a global initiative launched by the US Department of State and seven US colleges, also promotes women´s leadership in the public sector.
Do you know of any other online networks for women in the public sector that you can recommend?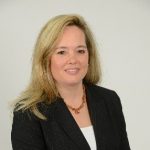 Vivian Roza, Ph.D., es especialista en participación política y liderazgo de la mujer, partidos políticos y gobernabilidad democrática. Cuenta con 20 años de experiencia en el diseño, gestión, implementación y evaluación de programas de desarrollo político y social con perspectiva de género. Ha dirigido proyectos regionales de investigación y en línea, así como programas de capacitación, evaluaciones de impacto y programas de donaciones. Actualmente es Coordinadora del Programa de Apoyo al Liderazgo y Representación de la Mujer (PROLID) del Banco Interamericano de Desarrollo el cual abarca varias iniciativas, entre ellas el Programa para mujeres líderes emergentes y la iniciativa Género y Partidos Políticos de América Latina (GEPPAL). Tiene un doctorado en Ciencias Políticas de la Universidad de Georgetown, una maestría de la Universidad de Nueva York (NYU) en Estudios de América Latina y el Caribe y una licenciatura de la Universidad de Maryland College Park en Ciencias Políticas e Historia.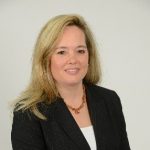 Latest posts by Vivian Roza (see all)