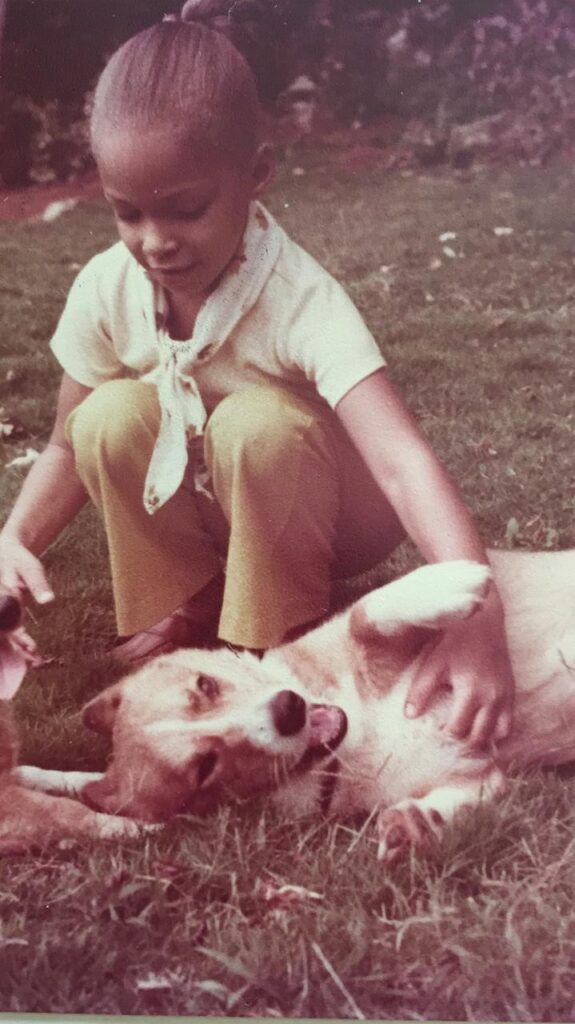 From a young age, kids learn by observing, listening and asking questions. I know I learned a lot from seeing my dad working hard, sometimes late shifts at night, and figuring out how to solve problems in challenging situations. I was raised by him as a single dad until the age of 8, a few miles outside of the capital city of Jamaica, Kingston. I believe that the time spent with him in those formative years helped to shape my worldview.
Gender norms, what men and women are supposed to do, are taught at home and by the people who surround us. These beliefs often embrace stereotypes about how we should behave. Having my dad close to me, and later in life powerful women mentors, made me realize that as a woman, I could disregard these boundaries and set my mind to following my passion: working to improve the lives of people in my region, the Caribbean.
Fast forward many decades later, I was invited to give a commencement speech to the COSTAATT 2022 Graduating Class in Port of Spain. I am also the Country Representative for the IDB in Trinidad and Tobago, doing the job I always dreamt about. When I look at myself in the mirror, I think of that little eight-year-old girl that was witnessing her dad's professional successes. From an early age, she was encouraged to strive for greater things.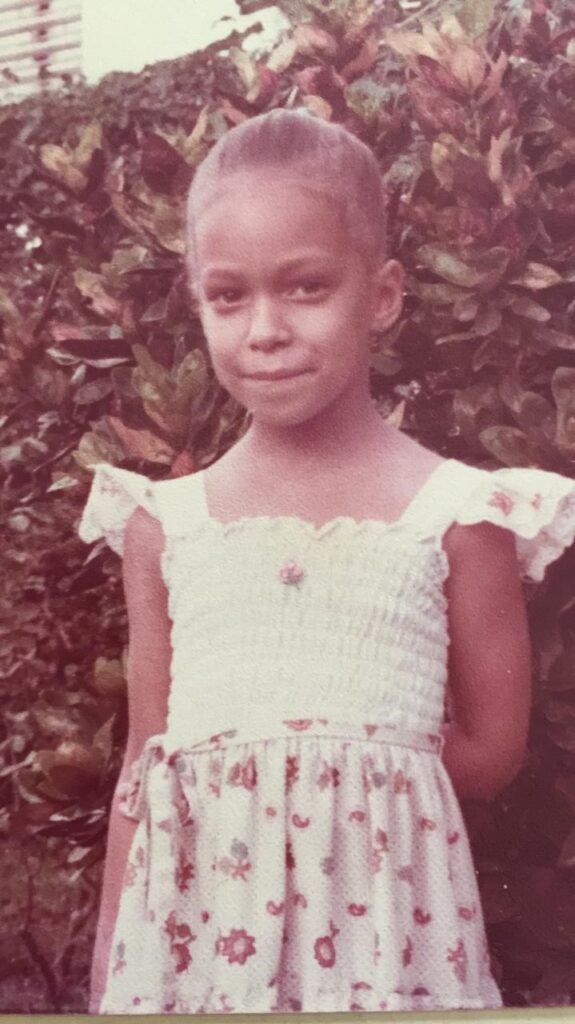 The region is lacking women in leadership positions
We need more women leaders in the Caribbean – just as we do in Latin America. Take a look at leadership in the public sector: a study published by the IDB found that in our region, even though women occupy 41.5% of the leadership positions in government agencies, their presence decreases to 23.6 % at the highest levels of the hierarchy. According to the same study Trinidad and Tobago leads all of Latin America and the Caribbean with 69% of public sector leadership positions held by women. The next frontier could be to appoint a parity Cabinet, something which has not yet been done by any government to date in the English-speaking Caribbean.
In the private sector, the regional statistics are similar: in companies from Latin America and the Caribbean, only 11% have a woman general manager. Even though evidence from 2016 suggests that this number is higher in the Caribbean, there is still a lot of work to be done.
My own leadership path
There are people who have innate leadership abilities. However, even those who do not have instinctive management skills, including women of any age, can learn them and succeed in top positions.
During my career, I have also had the chance to gain new skills and improve from lessons learned. These are three strategies that helped me get where I am today:


1. Learning the importance of female mentorship.
I have had many women mentors during my entire career who have helped me succeed. One of them was a female manager in a company I worked for, which was dominated by people with big egos. From her I learned about the importance of always remaining professional, regardless of the attitude of your colleagues. She was like a sailor, navigating the boat steadily, staying focused in a sea of turbulent emotions. Years after I left the job, I still keep in touch with her. She is one of the people that has helped me grow the most personally and professionally.


2. Facing challenges head-on.
When I started working at IDB, one of the biggest challenges I faced was learning Spanish. I was in my 30s and I spoke no Spanish. I knew I did not want to rely on a translator every time I had a meeting, so I went ahead and started taking classes in the language. I did an immersion course in Mexico. Sometimes we have prejudices and we think that an adult cannot learn a language as fast as a kid. But trust me, that was not going to stop me. Years later, I have done interviews and meetings in Spanish, so I am proud of how it all started and how I dealt with it. It is possible for us to make a commitment and continue to grow.


3. Always ask yourself: "What would you do if you were not afraid?
It does not mean to do silly things because you are fearless. It means being smart about your decisions. Dare to ask yourself what shifts you need to make in your life and in your career to achieve your full potential. Also, something very important: ask for help when you need it. Be courageous and take that leap.



Women's Leadership: Boost your skills and drive change
To support women from the Caribbean in developing their leadership path, I invite you to participate in the free online course Women's Leadership: Boost your skills and drive change.
Here you can see a video about the program:
With this course, you will be able to build your individual personal development plan, strengthen your communication skills and enhance your leadership competencies.
I invite all women of the Caribbean to take advantage of this unique opportunity to become the leaders they want to become.
*Thanks to Andrea Arzaba for the collaboration in the preparation of the article.