By Santiago Levy*
Women's inclusion in decision-making bodies in the public sector leads to better development outcomes. A mounting body of evidence indicates that women's presence in elective office increases the probability that women's interests will be represented. This is very relevant, as women have different preferences than men over the allocation of public resources and legislative priorities.
For example, a study in Bolivia found that municipalities with female city council members devote more to social investments, prioritizing expenditures in health, education and environmental protection. And a study in India found that an increase in women's political representation in state legislatures led to a reduction in neonatal mortality as a result of women politicians allocating resources for the public health facilities and encourage antenatal care, institutional delivery and immunization. Other studies have found that village councils headed by women in India invest more in infrastructure that is directly related to women's interests and provide more and better quality public goods.
The inclusion of women in decision-making arenas also has significant impacts on attitudes towards women and their empowerment. Different research findings suggest that:
Women´s participation in the public sector today
Despite the evidence pointing to the benefits of incorporating more women in decision-making bodies in the public sector, the statistics portray a grim picture of women's participation in politics. Even in Latin America and the Caribbean, where women's presence has grown substantially over the last two decades, they still remain woefully underrepresented at all levels of public life:
Congress: women represent over 50% of the population and yet hold only 25% of legislative seats and 19% of parliamentary committee chairs in the region.
Executive level: Five women currently hold the highest elected office: Cristina Fernandez de Kirchner in Argentina, Dilma Rousseff in Brazil, Michele Bachelet in Chile, Portia Simpson Miller in Jamaica, and Persad Bissessar in Trinidad and Tobago. While this is the highest percentage ever, it still is less than 20% of top positions. Looking at ministerial positions, their presence is slightly higher at 23%.
Political parties: Women make up over 50% of party members, yet represent only 12% of party presidents and secretary generals and 20% of national executive committee members.
Local level: Women hold only 9% of mayoral positions and represent 22% of city council members.
Civil service: Women represent around 50% of public sector positions but hold only 20% of high ranking posts—yet women public sector employees are 40% more likely than men to have a college education.
The pace of change should be quickened, both to provide women leaders the opportunities they deserve and ensure that women's preferences are taken into account in the formulation of public policy.
What can we do? One promising approach is to support, mentor and nurture women leaders and government officials committed to public sector service. That is why the IDB is launching Red PROLID, an online virtual network whose objective is to help women in the public sector unleash their leadership potential, hone their skills, and promote gender equality through their work programs and public policy.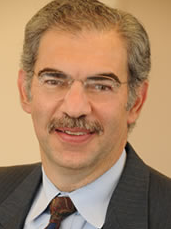 Santiago Levy is the IDB's Vice President for Sectors and Knowledge. Previously, he was General Director at the Mexican Social Security Institute and the Deputy Minister at the Ministry of Finance and Public Credit of Mexico, among other positions. He holds a Ph.D. in economics and a Masters in political economy from Boston University (US).