7 min. read.
Digital accessibility is a term that carries profound significance in our increasingly connected world. At its heart, digital accessibility ensures that digital content, such as websites, applications, and electronic documents, are accessible to all individuals, including those with disabilities. But the term isn't just about inclusivity for the disabled community, it's also about providing a better user experience for everyone, it ensures that digital content is more usable, comprehensible, and convenient for all users, regardless of their abilities or the situation they're in. For example, consider someone with a temporary disability, such as a broken arm, or facing a situational limitation like being in a noisy environment where audio cannot be heard. In such cases, accessible design benefits everyone, irrespective of their disabilities.
Digital accessibility is also a driving force for innovation, economic growth, and social development:
When designers and developers aim for accessibility, they must think creatively and innovatively to solve challenges and this, in turn, leads to the development of new technologies and designs. Numerous of these innovations have become an integral part of our everyday routines. Voice recognition, for example, which is now an integral part of popular technologies such as Siri (Apple iOS) and Alexa (Amazon), was designed to help individuals with disabilities.
In terms of its economic impact, businesses can increase their revenue by making digital content accessible, which allows them to reach a wider audience. This is of great importance considering that there are over one billion people worldwide with disabilities.
We can say that digital accessibility promotes inclusivity and equal opportunity. It allows everyone to participate fully in society by providing equal access to information, education, employment, and social activities that are increasingly shifting to online platforms. Digital accessibility not only alleviates social disparities but also enhances social unity.
Essential Aspects of Digital Accessibility
Universal Design: Digital accessibility starts with a universal design approach, which emphasizes the development of content that can be accessed, understood, and used to the greatest extent possible by all people. One classic example of universal design is the use of close captions on videos. Originally developed for people who are deaf or hard of hearing, closed captions have proved to be beneficial to a wide range of users, such as those learning a new language or people who might be in a noisy environment. Another example is the implementation of keyboard shortcuts, while they were initially created to assist users who have trouble using a mouse, these shortcuts are now widely used by people aiming to increase their productivity and efficiency, demonstrating that features designed with accessibility in mind can benefit all users. The Universal Design approach is the basis for Digital Accessibility.
Assistive Technologies: A key component of digital accessibility is the seamless interaction with assistive technologies like screen readers, speech recognition software, and text-to-speech applications.





Text-to-Speech (TTS) Technology is the opposite of speech recognition software. It converts digital text into spoken words. This can help individuals with learning disabilities or reading difficulties. Examples include NaturalReader

,

Speechify

and

Speechelo

.
User-friendly Navigation: Intuitive navigation should be a primary consideration when designing websites and applications, making sure that users can easily find and access the content they need. Fortunately, at present there are many known elements in web design that take intuitive navigation into account. These include:



Clear and consistent menu structures, ideally at the top or left section of the page.




Breadcrumbs work as a secondary navigation system showing the user's location in a site or application.




Descriptive labels that clearly indicate what content the user will find when they click on it.

.


Search functions and responsive design so navigation adapts to the device being used.
Accessible Media: This includes providing alternatives to visual and auditory content, like captions for videos and alternative text for images. It is worth noting that the use of text for images and other types of content contributes to Search Engine Optimization (SEO), reinforcing the idea that digital accessibility is good for business.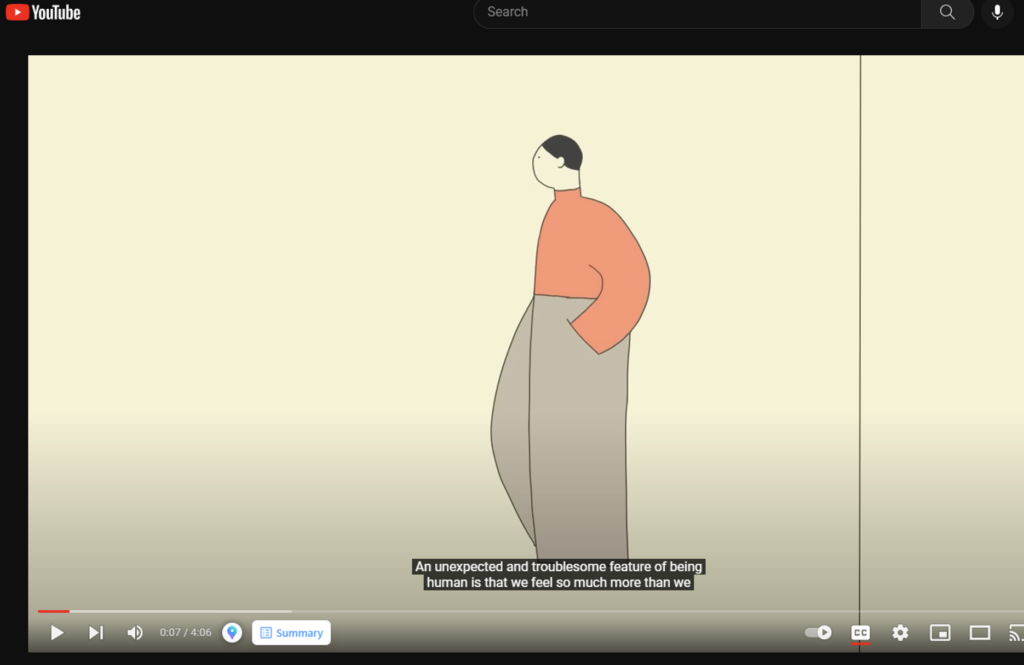 Clear Content Presentation: Content should be displayed in a clear and concise manner, using readable fonts, contrasting colors, and organized layouts. For example, usually yellow letters on a white background do not work well, and titles and subtitles should be identified as such through appropriate styles (and not through direct font settings).
Recommendations for Enhancing Digital Accessibility
For those creating any type of digital content, from blog posts and online courses to social media updates, it is critical to consider digital accessibility. Here are a few tips to enhance the accessibility of your content:
You can find many detailed recommendations through our Open Educational Resource (OER in Spanish only). If you are looking for more information in English, we recommend you consider the information available on our library website.
The role of the IDB in promoting digital accessibility in the region
At the Inter-American Development Bank (IDB), we are actively advocating for and working towards a more accessible digital environment.
The road to digital accessibility is an ongoing journey with significant potential benefits for Latin America and the Caribbean, particularly in terms of social inclusivity and economic growth. In the digital age, accessibility isn't a luxury, it's a necessity. By implementing digital accessibility principles, we foster inclusivity, diversity, and equality: key factors in driving our region's growth and prosperity.
By Stella Porto from the IDB.