4 min read.
The term "human-centered technology" refers to the development of useful technology, and it involves the disciplines within the User Experience (UX) field, which study and practice the design of useful and user-friendly experiences. Together with cross-disciplinary teams, user experience designers explore, test and deliver the products and services that improve our daily lives. In this article, we will describe three core concepts that are fundamental to great user experience design, and resources to help you.
1.- Systems Thinking
Whether it is through customer service, in-store browsing, online checkout, or a government transaction, when individuals interact with any product or service, there is an experience taking place. More often than not, experiences that are left undesigned end up becoming points of frustration for users, and if given the option, they could ultimately avoid these experiences entirely.

To design better user experiences, it comes in handy to think in terms of systems, because a system can only be understood by the sum of its parts, by analyzing how they interact with each other, and how they influence the behavior of the system as a whole. This is called Systems Thinking, a term that was first conceptualized in the 1920s by Ludwig von Bertalanffy and became widely known in the 1960s thanks to his book "General System Theory". In the words of Don Norman, who coined the term user experience: "If you think of the product as a service, then the separate parts make no sense. The point of a product is to offer great experiences to its owner, which means that it offers a service. And that experience, that service, is the result of the coherence of the parts. The real value of a product consists of far more than the product's components."
Suggested UX methods to understand the experience ecosystem:
– User journey map
– Service design blueprint
– Field studies
2.- Hierarchy of Needs
Well designed user experience is based on user needs. It is a common misconception that UX refers to how the product looks, but UX actually refers to how the solution meets the needs of the user.

What does it mean to design for user needs? In his 2011 book "Designing for Emotion", Aarron Walter introduced an adaptation of Abraham Maslow's hierarchy of needs to illustrate the levels of needs to be met by a product or service. In Maslow's theory from 1943, he argues that individuals' most basic needs need to be met before they become motivated to achieve subsequent level needs.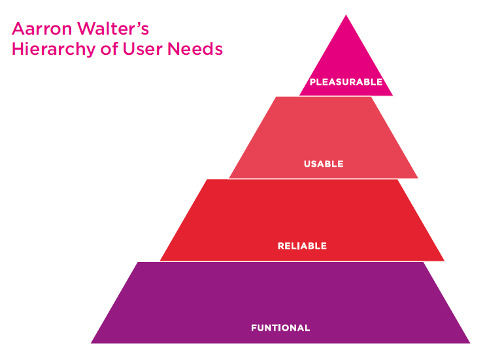 In Walter's adaptation, a product or service must start by being functional and useful for the end-user, and only then can we start thinking about reliability, usability, and pleasurable. This makes the case clear: before we start thinking about how the user interacts with an interface, we need to make sure that what we're building is something that the user needs because there is nothing more wasteful than an incredibly easy to use product that nobody needs.
Suggested UX methods to understand user needs:
– Persona development
– Diary studies
– Experience-based roadmap
3.- The Scientific Method
The Scientific Method is at the root of the design process. It is used to craft hypothesis and pursue empirical evidence that helps define the problem we are trying to solve and the effectiveness of the solution we have in mind.

Both the scientific method and the design process are iterative, allowing teams to learn fast and build upon evidence. In a digital project, the UX process is key for generating a return on investment. The design process explores a problem by creating and testing hypotheses early, and often to define and solve the biggest challenges first and mitigate risks.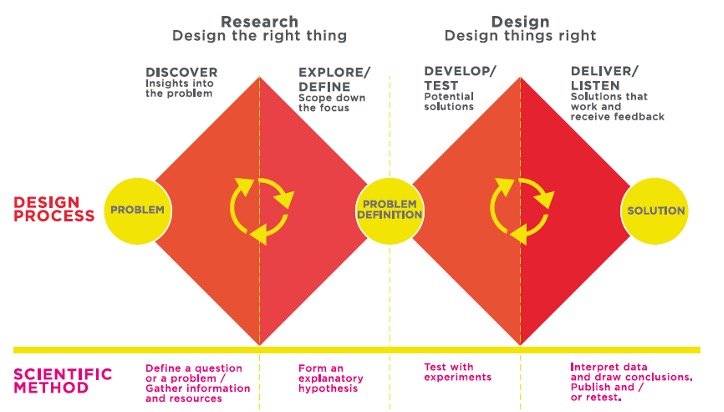 Suggested UX methods for experimentation:
– Participatory design (co-creation)
– Concept testing
– Experience prototype.
As we move closer to a culture of human-centered technology, we must start with people, understand the context in which our solutions will be used, the needs we are designing for, and finally, test relentlessly to incorporate feedback as fast as possible.
What comes to your mind when you think of UX? Have you implemented other concepts when designing a user experience? Let us know in the comments section below.
If you are interested: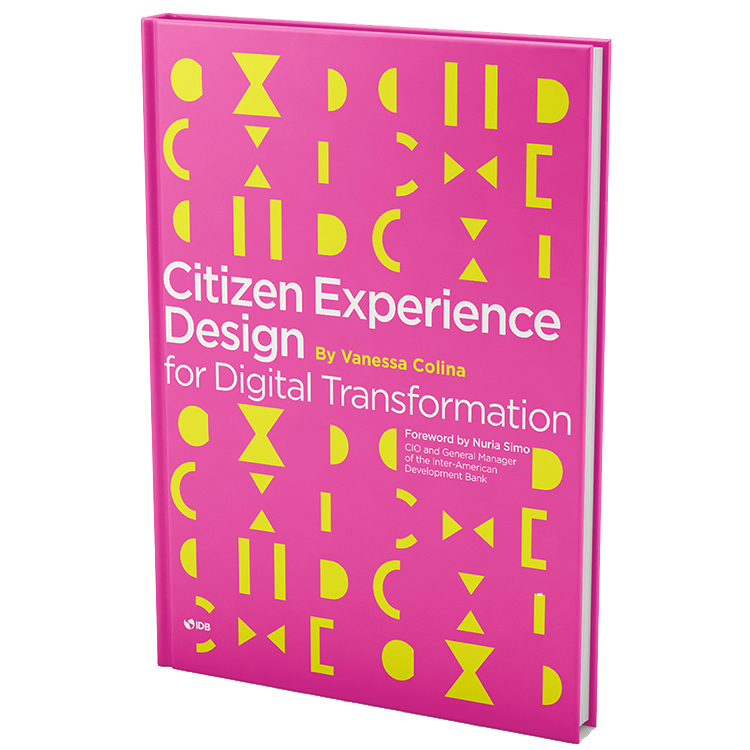 By Vanessa Colina, former leader of User Experience Design (UXD) in the Information Technology Department of the Inter-American Development Bank.