Este artículo está también disponible en / This post is also available in: Spanish
In March, the IDB Group celebrates Women's Month and it is a good opportunity to highlight our work to contribute to an inclusive development model that allows us to meet the Sustainable Development Goals (SDG), particularly as they relate to gender equality and inclusive cities. As a result of the IDB's commitment in this matter, the Bank was invited to participate, on March 9th, in the session Cities Led by Women, within the framework of the 67th period of sessions of the Commission on the Legal and Social Condition of Women (also known as CSW67).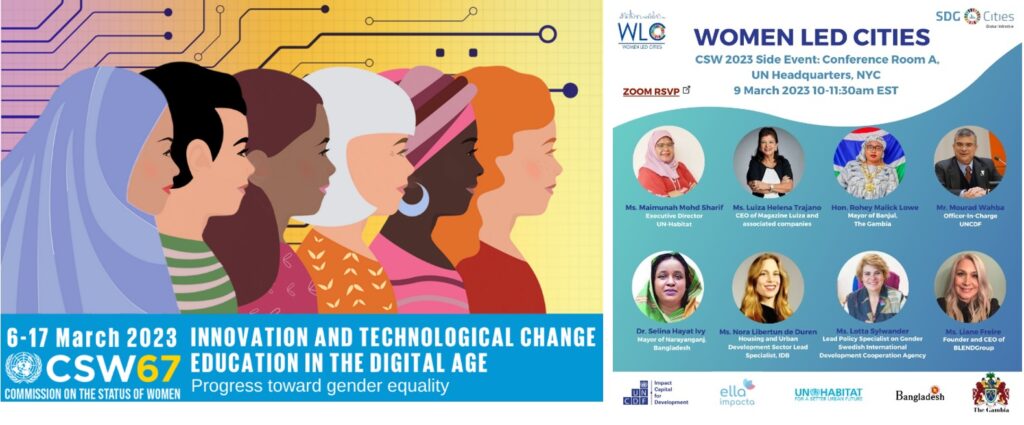 The CSW is the leading global intergovernmental body dedicated exclusively to the promotion of gender equality and the empowerment of women. It plays a crucial role in promoting women's rights by documenting the lived experiences of women around the world. For this reason, in today's article we want to highlight the situation in which many vulnerable women in LAC cities live, and how the IDB Group works to improve their lives.
What is the situation of women in the cities of Latin America and the Caribbean?
Women who live in urban areas have achieved higher rates of economic independence and human development than those that live in rural areas, mainly because they have improved their educational opportunities and access to higher-income jobs. However, gender gaps still persist in cities. In LAC cities, women are more likely to work in underpaid and informal sectors. On average, women's wages are 30% lower than men's wages. This inequality helps to explain the higher incidence of poverty among women, and among households led by women. A recent study of 16 LAC countries identified that 26% of these households were poor, compared to 17% of households led by men.
High poverty levels among women are deeply interconnected with the high level of housing deficit among households led by women. Data from 20 developing countries show that the majority of women aged 15 to 49 live in a slum. In Brazil, for example, 60% of households in housing deficit are woman-headed, even if less than a third of all households are led by women.
In addition, women face extra hurdles when aiming to participate in labor markets. For example, public transportation networks do not adequately meet the needs of many women who combine work trips with caretaking for children and elderly family members. In addition, women are often subjected to fear and harassment in public spaces. For example, 50% of women in the City of Mexico reported being victims of violence in public spaces and 88% of women in that city feel unsafe when riding public transportation.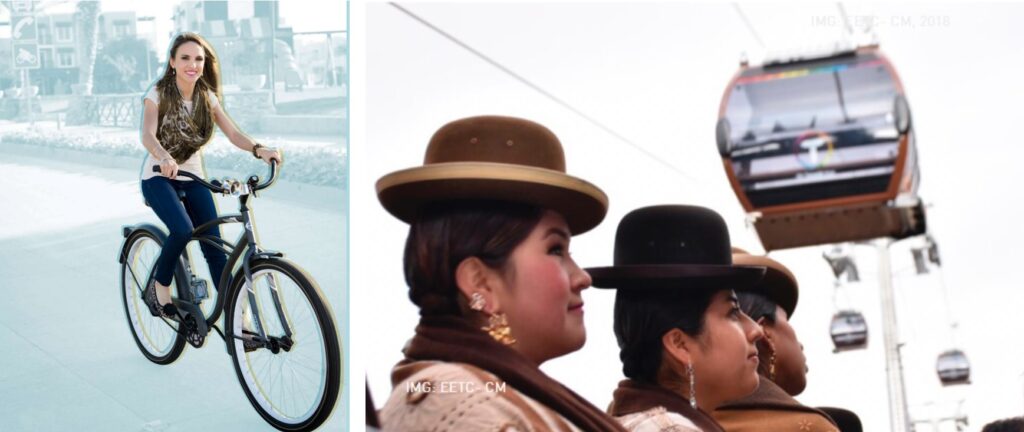 Finally, the meaningful participation of women in decision-making processes is fundamental to building socially cohesive and inclusive cities. At the local level, data from 2017 show that women make up less than 10% of mayors, and of the largest 300 cities in the world, only 25 cities had female mayors. It is essential that policies, actions, and institutional mechanisms provide women with a way to claim and enjoy all their human capabilities.
Why do we need to focus on Supporting Gender Equality in Cities?
Magnitude. The share of Households Led by Women is rapidly increasing. According to UN Data, In Latin America and the Caribbean, between 1990-2010 their percentage increased from 13 to 17.2 and it is now estimated that at least 25% of all households is led by a woman.
Normative. As a global community, we have committed to 17 SDGs to achieve a better, more inclusive future for all.  SDG 5 focuses on gender equality and SDG 11 on promoting inclusive and sustainable cities. None of the other 15 SDGs is viable if these two are not fully attended.
Externalities. Women's material deprivation has great consequences for future generations, as it is one of the key factors in the intergenerational transmission of poverty. There is evidence that poverty in these households affects levels of intrafamily violence, days of illnesses in the household, and educational achievements among children.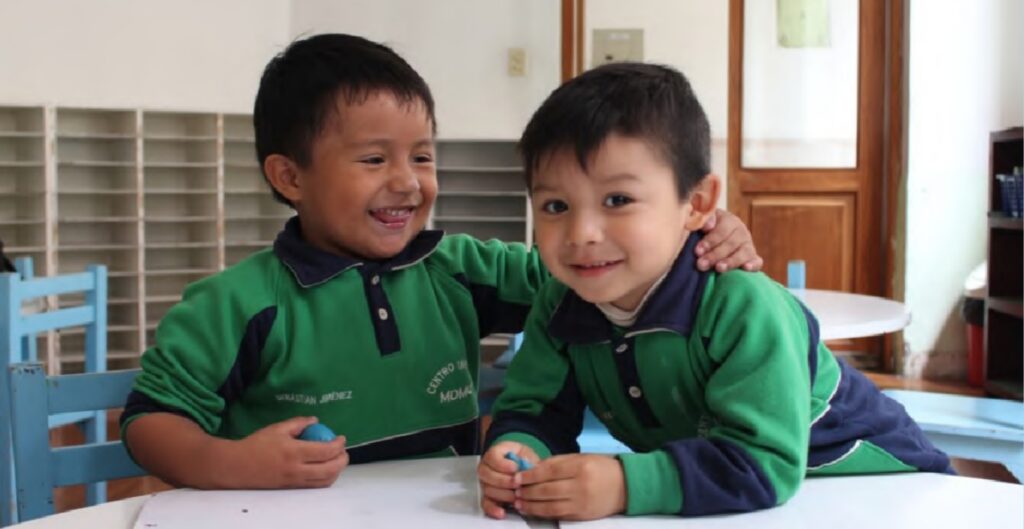 What does the IDB prioritize in Women's development in Cities?
The work we do at the IDB Group is integral and encompass both the public and the private sector. We focus on three key areas:
Support access to housing and housing markets to households led by women, which has enormous externalities for households' emotional and physical well-being.
Foster women's voice and leadership in communities and political institutions, so that policies and projects fully incorporate their views and needs.
How does the IDB Group support these priorities in Cities?
Some examples of projects we have supported are:
In Ecuador, the IDB is implementing a US$ 100 program with the Ministry of Urban Development and Housing to support access to decent housing.  This program facilitates access to subsidies and mortgage credits for low-income households. Thus far, it has delivered about a third of all its subsidies to households led by women.
IDB Invest, the private arm of the IDB Group, in association with the Urban Development and Housing Division, is working on the design of strategies and guidelines to help its clients and investors in the construction sector to understand and consider the specific needs of women in the design of living spaces and common areas.
In Guyana, the IDB supported a loan for the construction of basic infrastructure and public spaces in Sophia, a community of over 4,000 families in Georgetown. To design spaces that contribute to preventing violence against women and girls, the program included women's safety audits. The audit checklist was digitized and geo-coded, providing a map that enables gender-responsive urban planning based on the real experiences of local women.
What is Next?
We need to continue to do more to support gender equality in Cities.  We are already behind in achieving all SDGs, particularly SDG 5 and SDG 11. Considering the latest economic crises that began after the onset of the COVID-19 pandemic, and recent climatic and environmental disasters in urban areas, the need for supporting households led by women and for promoting female leadership is likely higher than we ever anticipated. The only way to promote sustainable and resilient progress is by supporting an inclusive model of development.  
Related content: