Este artículo está también disponible en / This post is also available in: Spanish
Jasmine lives in Ecuador. She is the head of the household, she is divorced and has 2 minor children under her care, one of them with an intellectual disability. For her and her children, the "Housing Solutions for Poor and Vulnerable Homes" program, for which they have received a subsidy for the construction of their home, has changed their lives.
In the words of Jazmín: "We are very happy, we dreamed of having our own little house, and not having to move from one place to another paying rent […]. Now we all have our room, and a nice bathroom. We are very grateful to everyone who made it possible for us to have our little house."
Why to promote social interest housing projects aimed at vulnerable groups?
LAC is one of the most unequal regions in the world. To give an example, the richest 10% of the population captures 22 times more of the national income than the poorest 10%. The 1% of the richest take 21% of the income of the entire economy, double the average of the industrialized world (IDB, 2020). Unfortunately, poverty remains a painful reality for the region. In 2020, 12.5% ​​of the population of LAC, equivalent to 78 million people, suffered from extreme poverty, 8 million more than in 2019. And as far as extreme poverty is concerned, their number rose to 209 million at the end of of 2020, 22 more than the previous year, placing its rate at 33.7%, the highest in 12 years.
Housing is one of the basic needs. It is a basic necessity good, without which a person at risk of exclusion, or poverty, will find it very difficult to improve their quality of life. Increasing access to housing for those who need it most is essential to moving towards true development in the region.
Vulnerable households have a female face
A vulnerable household is one with a high probability that their income will not be enough for them now and will decrease next year. Households headed by women, with people with disabilities, single parents, with minors or elderly dependents, dedicate a high percentage of resources to caring for their family members. Therefore, their possibilities of participating in the formal labor market are limited, thus increasing their level of vulnerability.
Vulnerability has a feminine face. It is estimated that half of women over the age of 15 are victims of violence by their partner or ex-partner. Likewise, 9.7% of married or cohabiting women victims of gender violence want to separate, but lack sufficient income for a home. Therefore, low-income women heads of household, even more so if they are victims of gender-based violence by members with disabilities, or with large families, need to be prioritized in public housing policy.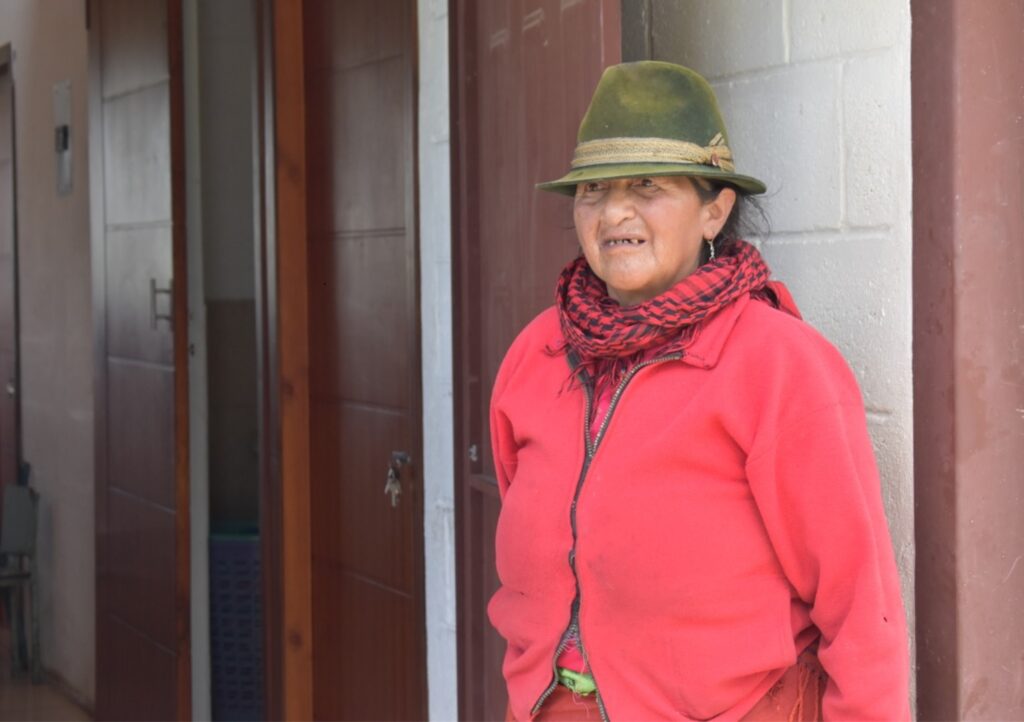 The housing deficit: a characteristic of households with less income
Although LAC is the most urbanized developing region in the world (almost 80% of the population), the housing deficit is still very large. Ecuador is no exception and more than 2 million households suffer from a housing deficit, affecting 60% of low-income households. This figure increases by two percentage points in the case of households headed by women (78%); and eight points for households with three or more minors or adults dependent on them (84%).
Why this situation? To multiple factors, part of the answer is found in the cost to access a house. The supply of housing is marketed in a price range higher than the payment capacity of families living in poverty and extreme poverty. According to the Chamber of Construction, the average values ​​per m2 of direct costs for construction with first-line finishes range between USD 590 and USD 1,500 per m2, and for middle class with basic finishes they are around USD 365 per m2 . To which is added the low supply of affordable housing.
Good practices in inclusive social interest housing in Ecuador
In July 2019, the Ministry of Urban Development and Housing of Ecuador (MIDUVI), with financing from the IDB, launched the "Housing Solutions for Poor and Vulnerable Households" program. This program aims at inclusion through the granting of housing subsidies to vulnerable households. These can be total subsidies for construction on own land in rural areas or partial subsidies, plus credits and a differentiated rate, for house purchase in urban areas.
The Program, still in execution, has an inclusive approach that prioritizes attention to two population groups:
women heads of household in situations of poverty and extreme poverty (at least 22% of subsidies), as a strategy to reduce gender gaps
families with people with disabilities (at least 6% of subsidies) as an action for inclusion.
Until the end of 2021, this program, led by MIDUVI, has delivered around 2,219 subsidies at the national level, of which 32% have been aimed at households headed by women and 16.5% at households that have among their members to a person with a disability. The houses have 2 bedrooms with 51 m2 and 3 bedrooms with 57 m2, with universal accessibility, built on the families' own land.
Despite the COVID-19 health emergency, the gradual recovery experienced during 2021 has allowed families to receive their homes.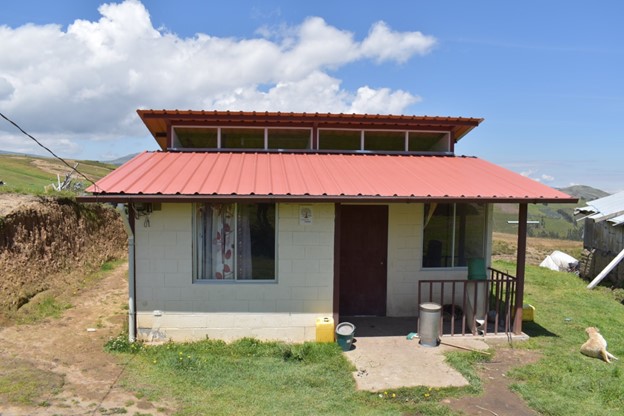 How does access to housing affect the quality of life of families?
According to CAPTUDATA, the project supervision tool implemented by the IDB in coordination with MIDUVI, the evaluation of the program by beneficiary families of the program is satisfactory. From a sample of 175 families, from different provinces to the question of whether or not they are satisfied with the delivered housing, as of December 2021 it is observed that 98.60% are satisfied, 0.70% are not very satisfied and 0.70% are dissatisfied (Graph 1).
Figure 1. Level of satisfaction of families with their home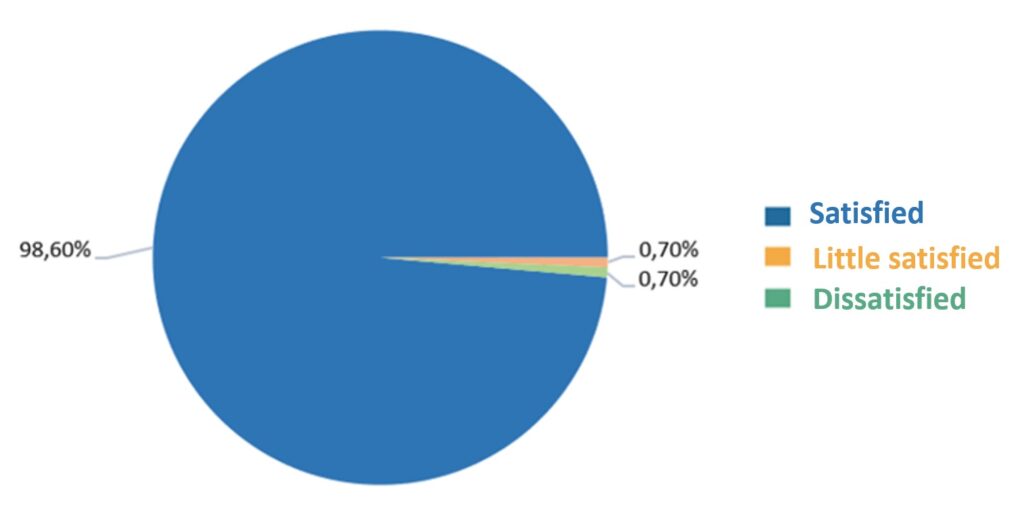 The results of the "Housing Solutions for Poor and Vulnerable Households" program show progress in inclusion. However, public housing policy must be constantly reviewed to improve and incorporate aspects of environmental, social, economic and cultural sustainability. Other challenges to continue in an adequate implementation would be to overcome the constant rotation of authorities and technicians, continuous modifications to the regulations, excessive paperwork, waiting time and lack of family involvement, considering the diversity of the population and geographies as well as improve processes.
It is important to listen to the beneficiary families, both those who have serious criticism about the processes and products, as well as those who have significant positive experiences that have changed their lives.
If you enjoyed this blog, sign up here to receive our monthly newsletter with all the blogs, news, and events from the IDB's Housing and Urban Development Division.