My first trip to Salvador, Bahia was in 1996 during one of the many renovation waves of historic Pelorinho. I was traveling with my mother and as we walked around the historic center, we could feel that things were changing. There was a sense of uncertainty about who would be the future occupants of this community. One of our tour guides even told us if you come back, "we" may not even be here. It was if places were being cleaned up and maybe even cleaned out to make them better, without the people or a sense of their belonging and the human elements of design.
The guide was not wrong: indeed, from 1980 to 2000 the historic center lost more than 2/3 of its residents.
Sustainable Tourism that Puts Locals First
PRODETUR breaks this mold because it puts local people first. This inclusive and sustainable tourism program by the City of Salvador with support from the IDB focuses on engaging local communities. The initiative ensures that Afro-Brazilians, who are over 80% of the city's population directly benefit economically from urban improvements in the tourism sector. Because local people are front and center, the project has benefited community members by improving their economic opportunities and access to urban and economic development. What makes locals feel pride is one of the most authentic ways of showcasing the unique aspects of the city for visitors. If you have pride in your city and it works for you, it is easy to show it off to others.
The urban planning literature demonstrates vibrant urban areas have a sense of belonging and put people first. They are often community oriented and adapted to meet local needs over time, they are mixed land use with commercial and residential elements, and organically designed with layers of historical and cultural representation. These vibrant spaces improve the quality of life of local people, promote economic growth and attract visitors.
Echoes of History
Salvador de Bahia became the first Portuguese capital in the Americas in 1549. Less than a decade later, it became the site of the first market for the exploitation of enslaved Africans in the Americas, with 1.3 million trafficked African victims. The historic city center is named the Pelorinho, or whipping post, a place of torture. The complex history of race, slavery and resistance in Salvador makes it a unique, curious, and fascinating place to live and visit.
A requirement for development in a place like Salvador is an acknowledgement of the past and centering development on the strengths and resilience of its people. To achieve authenticity in any development project in the city, the history of slavery cannot be overlooked, historic power imbalances cannot be washed over or hidden, and efforts need to be made tell the complete story from all vantage points.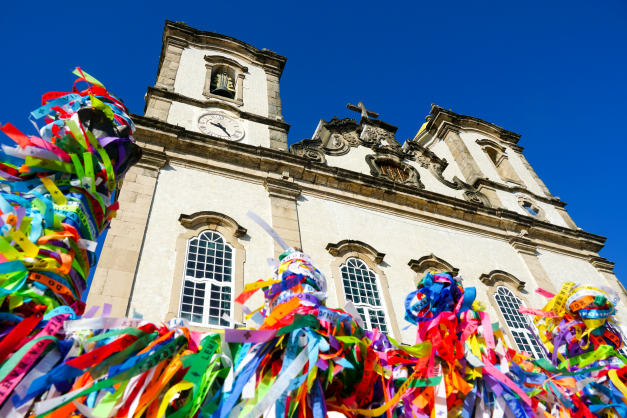 Supporting Local Small Black-owned Businesses
Getting buy-in from local people and understanding what Afro-Soteropolitanos, the residents of Salvador, need and want is a key aspect of the project design. It has also led to a deeper appreciation of the city and the role of Afro-Brazilians. The Afro-Brazilian plan is the centerpiece for the design of the project and was developed with over 600 local leaders and experts in Afro-Brazilian businesses, tourism, and culture. It focuses on how to improve the Afro-Soteropolitano businesses ecosystem to better serve the community. Also, to develop a strong network of associated businesses that can sustain the high market demand for quality economic and cultural offerings that can benefit tourists and residents alike.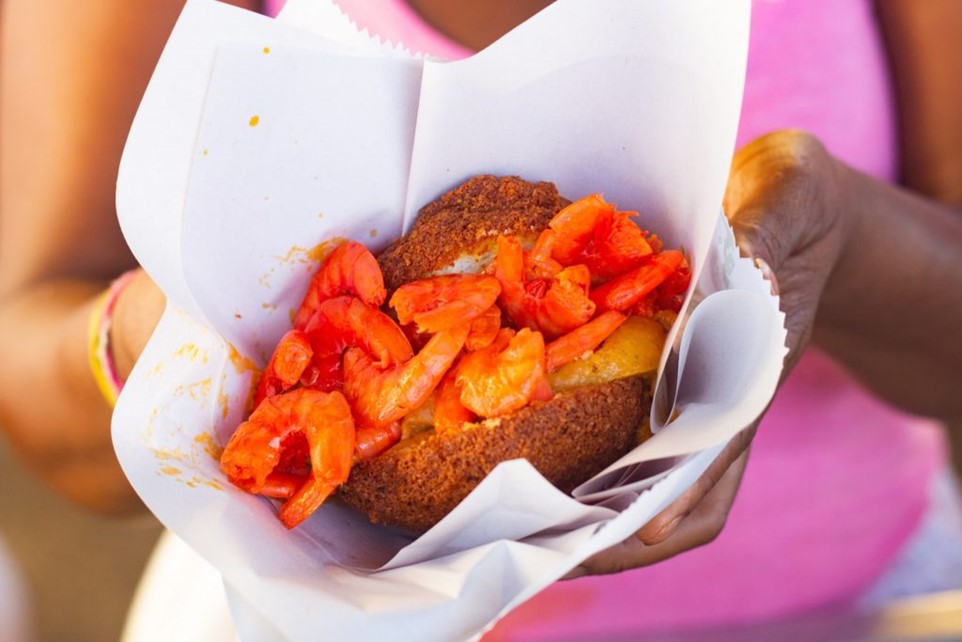 The program trains over 2,000 micro and small businesses, while more than 1,500 Afro-Brazilian businesses are part of the local business network. The AFROBIZ Salvador business eco-system tool includes firms in fields as diverse as marketing, software development, education, culture, health, music, and fashion. These networks and tools developed through the loan are in collaboration with initiatives dedicated to promoting Afro-Brazilian entrepreneurship and economic opportunities. These are Vale do Dendê, led by Paulo Rogerio and based in Salvador, and the Black Money Movement, led by Monique Evelle and based in São Paulo.
Eliminating Discrimination
These tourists are highly tuned into social interactions and aspects of equity. Therefore, the tourists demand that business and cultural offerings are presented in a way that is racially affirming and without any form of discrimination. Eliminating aspects of discrimination or bias in the service sector means that local communities also directly benefit from services that are provided in a way that is racially inclusive without bias.
To reach and retain high standards for racial inclusion it is important to be vigilant and create mechanisms to report racism. As a process of identifying and remedying acts of racism the city has invited residents and tourists alike to report and comment on their experiences through the Racial Discrimination Observatory (Observatório da Discriminação Racial) launched in 2006 by Ivete Alves do Sacramento of the Municipal Reparations Secretary (Secretaria Municipal da Reparação -SEMUR). In the first year over 400 incidents of racial discrimination were reported during Carnival. The scope and mission were expanded in 2007 to address intersectional and related forms of discrimination through the Observatory for Racial Discrimination, Violence Against Women and LGBT (Observatório da Discriminação Racial, Violência Contra a Mulher e LGBT).
Financial Returns: Tourism Success
In 2022, the Convention Center in Salvador Centro de Convenções Salvador (CCS) held about 90 events, these events have moved R$ 1 billion in 2022 through hotels, restaurants, taxis, shopping and the purchase of event tickets. Tourism is booming in Salvador as reported by Érico Mendonça, sub-secretary of Culture and Tourism (SECULT), and has increased 40.5% compared to 2021, with almost 8.5 million visitors. Tourism is expected to continue to increase in 2023 by over 6%.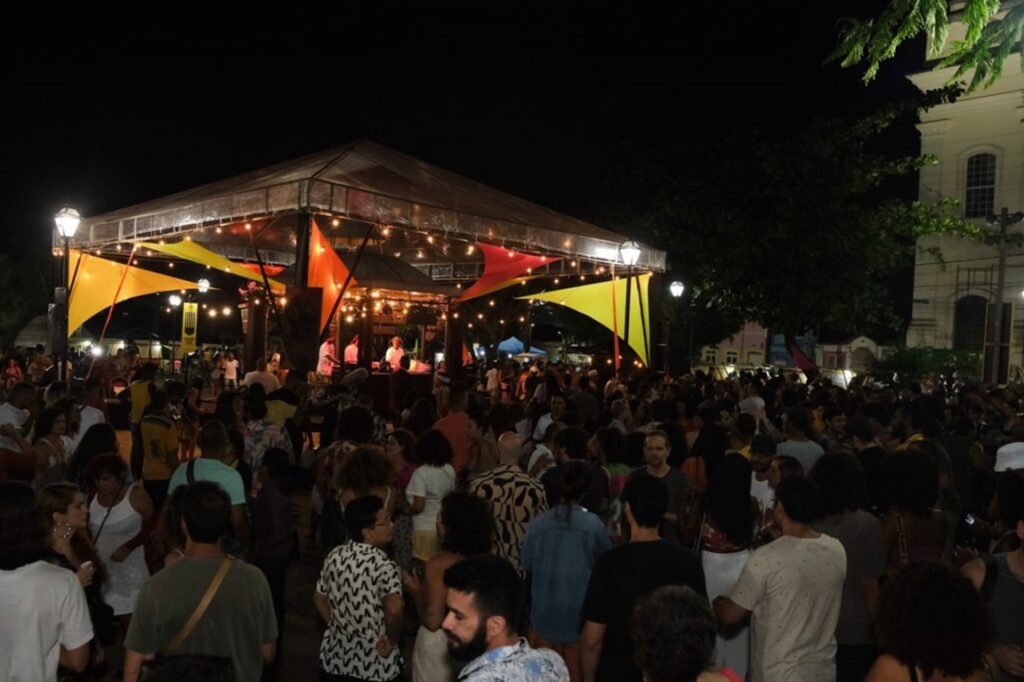 In November 2022 the city hosted the inaugural Salvador Capital Afro with the local launch of the Afrofuturismo Event on digital technology and economic empowerment, and the international AfroPunk Fest. November was a booming month for the City of Salvador, Bahia. This city with rich cultural heritage full of energy and excitement and the world came to watch, participate in, and support business, technology and cultural eco-systems in the city.
An Initiative Built on Pride
Afro-Brazilians and their businesses, history and cultural are central to the success of the City of Salvador, Bahia. PRODETUR spurred economic growth and leadership opportunities for local businesses and has fostered a sense of pride that is palpable in the city. The project has been so successful that in November the mayor rebranded the city as "Salvador Capital Afro" to focus on the importance of the legacy of Africa (with the slogan A Onde Pulsa Salvador desperta Africa, where Salvador pulsates Africa awakens) and the Afro-Soteropolitano identity as the engine of growth and development for the city.
People centered vibrant urban areas are vibrant tourist areas. Local communities enjoy their cities and share their sense of pride with all. By orienting projects to local needs, keeping and valuing local urban residents, and preserving and strengthening cultural representation Salvador has created a powerful development model that will continue to produce important economic and social results for the city.