The Women Entrepreneurs Finance Initiative and the IDB Group:
It was a roller coaster year for Juliana Sarmiento and her Mexico-based IT/logistics firm EnvioClick. Before COVID-19, Juliana and her partner Rosa Costes were gearing up for significant growth and expansion to other Latin American markets. But due to the pandemic, many of their clients were suddenly losing business. A restructuring of their own company and even layoffs followed. In the end, Juliana still managed to end 2020 with more clients than at the beginning of the year.
Despite having experienced a taxing year, the 34-year-old entrepreneur is brimming with energy and enthusiasm. In November, she was one of the twelve finalists of the pitch competition of WeXchange.
WeXchange is the platform of IDB Lab to unleash the growth potential of women entrepreneurs in STEM (Science, Technology, Engineering and Mathematics) in Latin America and the Caribbean. Each year, WeXchange organizes a regional forum to connect women STEMpreneurs with mentors and investors. The last two forums have been supported by We-Fi.
Bridging the logistics gap for SMEs in Latin America
Both Juliana and her business partner were working for an online e-commerce platform, one of the largest in Latin America. They realized that many companies using the platform managed to market their goods but then got stuck in the rest of the logistical chain: operations, transport, and shipping. They thought this was a great opportunity, and in 2017, decided to make this spin-off their business. Juliana and Rosa got seed financing from a VC fund. They got going with a cloud-based logistics platform, connecting logistics companies (freight, parcel courier, last mile, fulfillment) with businesses in Latin America.
They use A.I. to predict logistics decisions for clients, which leads to more competitive prices for deliveries. They also help with the logistics services, such as shipping, transport, insurance, and packaging. They do this for small and micro-entrepreneurs who want to sell in other regions or countries and larger corporations, including e-commerce platforms.
Juliana's ambition is that they operate in 5 countries in Latin America in a few years. Currently, they are active in Mexico and Colombia, and they want to expand to Chile, Brazil, and one additional country. They want to be as fast as Amazon Prime in logistics in Latin America. Juliana is a big believer in the potential of the Latin American market. "The DNA of entrepreneurship is here – we just need a bit more technology."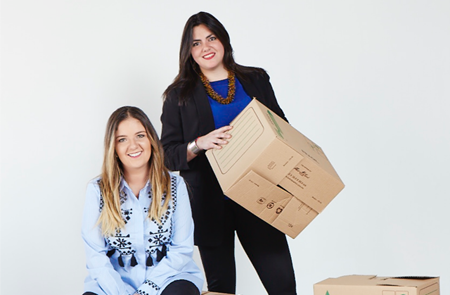 Enabling SMEs with technology in Bolivia
Whenever Omaira Saucedo, a 33-year-old trained lawyer turned 'techie', has the chance, she encourages female students and high-schoolers to choose technology or sciences as their area of continued studies or profession. The co-founder of Bolivia-based software company tuGerente truly believes in the world of opportunities technology offers but still detects a slight hesitation with female students.
"The limits are only in your mind," she says enthusiastically. Saucedo was another one of the twelve finalists of the pitch competition of WeXchange in 2020, the largest forum that connects Latin American women entrepreneurs in Science, Technology, Engineering and Mathematics (STEM), organized by IDB Lab and supported by We-Fi.
Omaira worked as the Head of Legal at a Chamber of Commerce but had a startup before and knew from experience that many small firms still struggle with their administration and handle it manually. With her co-founders, she worked on a solution that became tuGerente. It provides a subscription-based software solution to fully automize administration matters – including sales, finances, and human resources – of small-and medium-sized companies.
This software solution integrates information from multiple sources, whether from a mobile phone or tablet. It provides real-time information to the entrepreneur for better decision-making. tuGerente started two years ago with six people and now has a team of 40.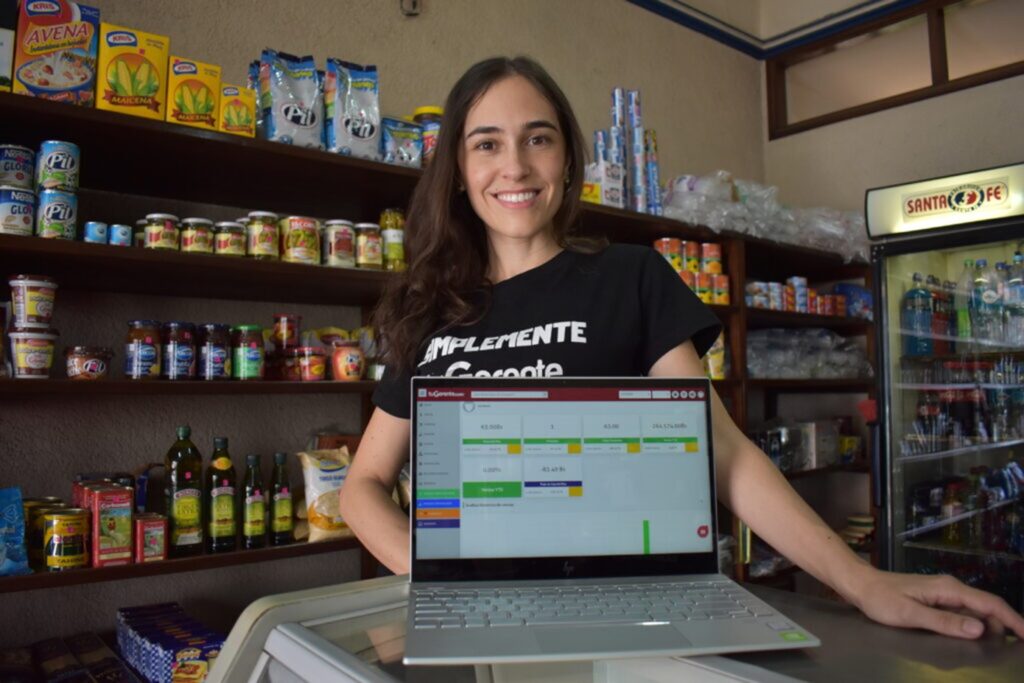 WeForLAC: supporting women entrepreneur´s growth
These women entrepreneurs count on the $24 million WeForLAC Program funded by We-Fi to promote the growth of women-owned/led Small and Medium Enterprises (WSMEs) by developing innovative and catalytic projects, building the entrepreneurial ecosystem in challenging country environments. WeForLAC target countries are Honduras, El Salvador, Guatemala, Mexico, Colombia, Brazil, Peru, Ecuador, and the Dominican Republic.
The Women Entrepreneur Finance Initiative or We-Fi was established in 2017 to address financial and non-financial constraints faced by women-owned/-led small and medium enterprises (SMEs) in developing countries. Women entrepreneurs are supported in four areas:
Increased access to finance
Increased access to training, mentoring, and networks
Increased access to markets
An improved enabling environment.
A unique integrated approach
A recent KPMG Mid-term review of We-FI highlighted the IDB Group's "Comprehensive and diverse portfolio. The IDB Group draws on all its organizations – IDB, IDB Invest and IDB Lab – to design diverse programs. These initiatives focus on STEM entrepreneurs and WSMEs in corporate supply chains and bond financing, which is often missing in other Implementing Partner portfolios."
The IDB, IDB LAB, and IDB Invest implement the WeForLAC Program in a unique integrated approach. Projects supported include the innovative IDB Lab WeXchange pitch competition, the largest forum that connects Latin American women entrepreneurs in Science, Technology, Engineering and Mathematics (STEM).
IDB Invest has piloted new financial instruments like gender bonds and performance incentive grants for corporations to include more women entrepreneurs in their supply chains. The IDB has launched the Innovamujer Program, which provides business training to hundreds of women entrepreneurs in Honduras.
In the context of COVID-19, 2020 and 2021 were challenging years for women entrepreneurs. The continued delivery by the IDB, IDB Lab and IDB Invest of financing, technical assistance and advisory to help WSMEs survive the crisis and thrive with greater long-term resilience has been vital. A key cornerstone of the IDB Group´s Vision 2025 is providing opportunities for growth for women and SMEs to ensure their participation in the region's more inclusive and equative economic recovery.
Continuing our support
WeXchange Women STEMpreneurs Competition has a new call which will close on April 8th and those interested can apply through this link. Entrepreneurs will be notified if they were selected by April 25.
This edition will select fifteen startups that have technology as a key component of their business with at least one female co-founder or one woman on their leadership team. In addition, they need to be headquartered and have operations in at least one Latin American or Caribbean country and be at between pre-seed and Series B fundraising stage.