Technology related to artificial intelligence (AI) has been developing quickly, impacting many industries, including business process outsourcing (BPO). Although AI has great potential to change the BPO industry, its advantages and disadvantages must be better understood. Let's begin by examining how AI is positioned to transform this sector and where human expertise will continue to be crucial over the coming years.
A New Era of Efficiency, Personalization, and Insights
AI has many opportunities to have a big impact on the BPO sector, ranging from automating repetitive tasks, improving customer support, offering personalized services, to delivering better analytics and insights.
Let's explore these advantages in detail:
Embracing this imminent change in the industry combined with human expertise can enhance the work human beings perform. The key to this is human and machine collaboration: optimizing human capabilities while learning to maximize the use of AI.
Understanding AI's drawback areas and human excelling areas is fundamental here, as is workforce reskilling.As AI automates some tasks, BPO workers may need to adapt and pick up new skills. This means shifting their attention to more difficult, sophisticated tasks that call for human judgment, imagination, and empathy.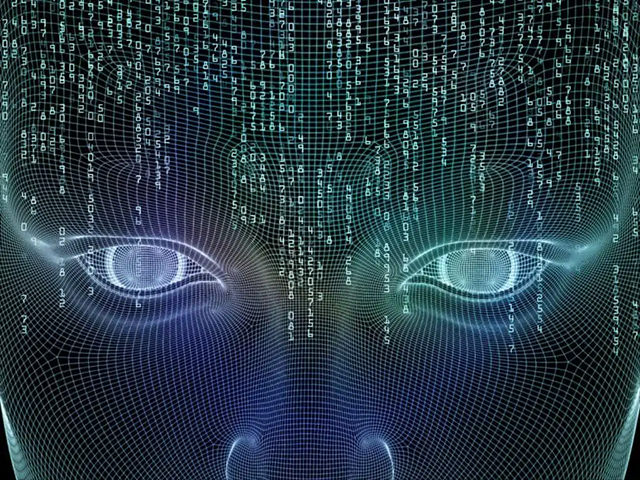 AI is not without drawbacks in the BPO sector
Some of them include its inability to demonstrate emotional intelligence and empathy, to solve complex problems in an efficient manner, to make high-level strategic decisions, to fully comprehend cultural contexts, and to adapt to unforeseen circumstances (at least for the time being, as the technology is constantly evolving and surprising us). There are also ethical issues surrounding its use that need to be addressed and unlocked.
Let's look at some of these downsides:
Emotional intelligence and empathy. AI models can process natural language, but they lack true emotional intelligence and empathy. The ability to connect emotionally with customers and demonstrate empathy is still a strength of human workers, and a valuable one.
Complex problems. AI may have difficulty solving complex, non-linear issues that call for originality, critical thinking, and the capacity to think outside the box. These are all skills that make human workers essential and necessary.
High-level decision-making. While AI can offer insightful data analysis, it is not yet able to make high-level strategic decisions. To make defensible decisions based on AI-generated insights, human executives and managers will still be required.
Cultural comprehension. AI models have limitations when it comes to comprehending cultural nuances, social norms, and information specific to a given context. Delivering individualized and culturally sensitive services will continue to require humans with cultural awareness and knowledge.
Unexpected events. AI models are less adaptable to unforeseen situations or changes in the business environment because they rely on historical data and predefined algorithms. Human agents can navigate unforeseen situations more skillfully because of their experience, intuition, and judgment.
The ethical issues: AI technology raises questions about data privacy, algorithmic bias, and potential job displacement. The need to address these ethical concerns and create suitable regulations and guidelines may limit AI's immediate impact on the BPO industry.
AI Disruption in BPO and other industries: the Next Chapter of Transformation
As we evaluate the potential impact of AI on the BPO industry over the next five years, it is crucial to consider both the promising opportunities and the inherent limitations that come with the adoption of this technology.
AI technology in the BPO sector could lead to increased productivity, cost savings, and improved service options. However, recognizing AI's limitations and the continued value of human expertise in various areas of the business is crucial. The best strategy will probably combine AI-driven automation and human intelligence, resulting in a symbiotic relationship that benefits from the strengths of both human beings and machines.
This strategy will make it possible for the industry to  develop while minimizing adverse effects on employment and society, particularly in emerging  economies where workers need options to generate incom.
Policymakers should proactively develop plans that address potential problems and seize the opportunities that an AI-driven transformation will present. Governments can contribute to ensuring a more inclusive and resilient future for their workforce by focusing on education, skills development, innovation, and social protection.
In addition, encouraging collaboration between the public and private sectors can advance sustainable economic growth and social advancement by enabling them to jointly identify new opportunities and overcome the obstacles presented by AI. Joining forces can promote innovation, generate new jobs, and guarantee that the advantages of AI technologies are distributed more fairly throughout society.
AI's impact in transforming the BPO and other industries within emerging countries will depend on how proactive policymakers, companies, and individuals are in adjusting to the new environment. Stakeholders can collaborate to create a future in which technology improves human capabilities and contributes to a more prosperous and inclusive society by acknowledging the potential opportunities and limitations of AI.
This article is part of a series on the impacts of AI in specific industries and the ways to approach skills development embracing this technology in Latin America and the Caribbean.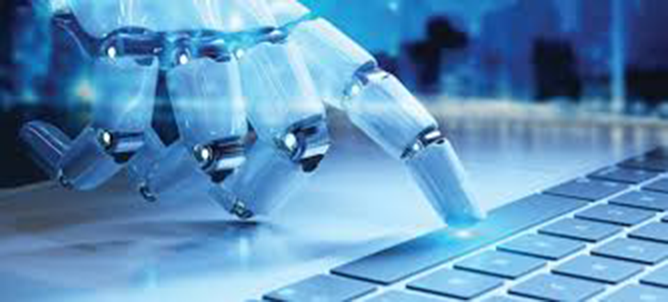 Stay tuned for the next one on the human touch in a tech-driven World.
In the realm of digital transformation, organizations are rapidly embracing advanced technologies and integrating artificial intelligence (AI) to gain a competitive edge. However, amidst this technological revolution, it is paramount for companies to recognize the significance of their human capital and ensure that their workforce is not left behind.
In our upcoming article titled " Workforce Transformation in the context of AI Adoption" will explore strategies and practices for harmonizing technological advancements with the skills, needs and aspirations of workers and employees. Don't miss it!
Research by Arntz, Gregory, and Zierahn (2016) emphasizes the need for organizations to invest in reskilling and upskilling initiatives, establishing a learning culture that empowers employees to adapt and grow alongside technological advancements. By drawing upon real-world examples, the article showcases companies that have successfully implemented people-first approaches to workforce transformation.
Join the forthcoming article as it delves into the pivotal role of a human-centric approach in effectively managing workforce transformation within the context of digital transformation and AI adoption. Discover practical strategies backed by academic research that enable companies to leverage technology while prioritizing the well-being and development of their most valuable asset – their people.
---