"Always prepare for the opportunity that never comes than be unprepared for the opportunity that arrives at your door."

Sabrina Nicholls – owner Sabrina's Exotic
As we explore the digital grocery ecosystem in Trinidad and Tobago and its role in helping achieve the objectives of the IDB's Vision 2025 and the IDB Country Strategy with Trinidad & Tobago (2021-2025) digital transformation agendas, we now look at the first process –the digital store or shelf of products.
The "digital shelf" is an online platform where products are showcased, usually for sale. It gives businesses, in particular small and medium enterprises (SMEs), an opportunity to realize the sales potential of their products. E-commerce is driving retail growth, especially due to the onset of the COVID-19 pandemic, and evidence shows its contribution towards global retail sales will only continue to increase. Small businesses represent over 90 percent of firms in Latin America and the Caribbean (IDB 2020) so digital transformation and the ability to have their products on a digital platform is critical for SMEs to build resiliency, stay competitive, and achieve long term success.
Online digital shelf in Trinidad and Tobago
If an online grocer wanted to operate in Trinidad and Tobago, featuring local products available for sale on an international level, certain requirements must be met for items to be digital shelf ready. A sound website or app must be set up for merchandising of products and to facilitate e-commerce. Depending on regulations, some items featured may have to comply with numerous label and packaging requirements such as product name; producer; ingredients, barcodes and weight. Products on a digital shelf must have clear images to be featured online; concise titles; and descriptions that define the product clearly. The current, correct price must be included and the product must be tagged in the correct category. Data quality is critically important. Fully optimized, high-quality product information is the key to reaching the best position on the digital shelf and driving sales.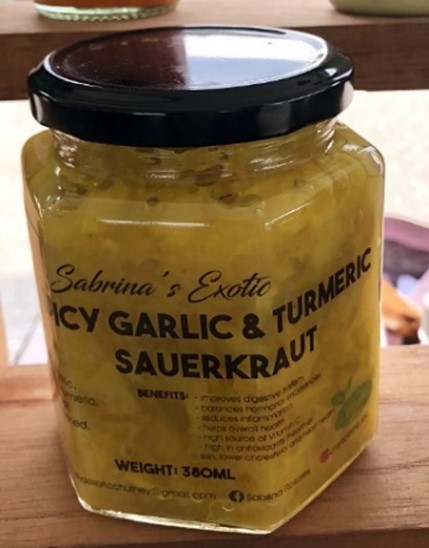 In the local grocery sector SMEs have recognized the urgency of digital adoption to remain competitive and propel business growth with technology. However, most have not taken the plunge, challenged by factors such as their lack of in-house tech skills and the potentially high costs. Sabrina Nicholls is an agri-processor of specialty sauces, jams, jellies and chutneys (a spicy condiment made of fruits or vegetables, originating in India). She is also a vendor at the National Agricultural Marketing and Development Corporation (NAMDEVCO) Farmers' Market. Sabrina uses local fruits and vegetables to create a range of delicious products that would appeal to both local and international markets. Her products, all attractively packaged, range from Eggplant Amchar (a mixture using many of the spices used in Indian pickling) and Coconut & Tamarind Chutney to Probiotic Pickled Beets and Spicy Garlic & Turmeric Sauerkraut. A chef by training, Sabrina's culinary background has exposed her to many cultures, foods, and methods of food preparation which she uses in the production of some items like her Caribbean Kimchi, which merges international cuisine with local bok choy, chayote, and cabbage to create a delicious, exotic, explosion of flavors and cultures all in one bottle.
---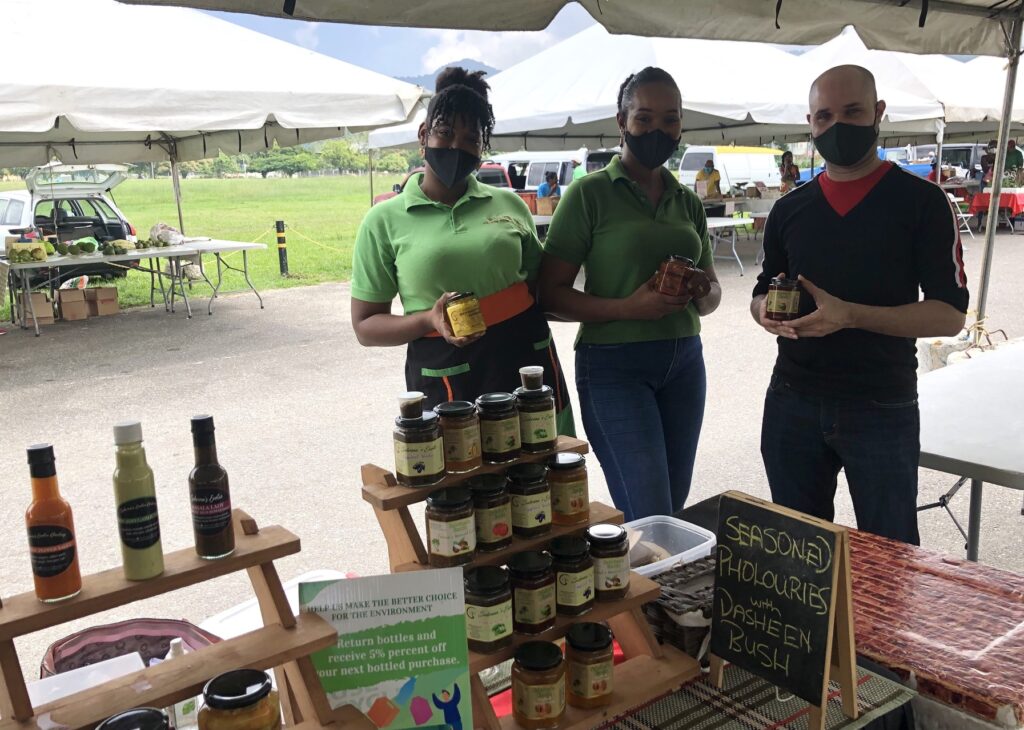 Despite her world class offering of products, what is the likelihood of Sabrina's items being placed on the digital grocery shelf? Most SMEs face a great number of challenges that prove to be giant obstacles for them to undergo a digital transformation. After chatting with Sabrina, she explained that small vendors view banking requirements and regulations for setting up a new business as some of the greatest barriers. These requirements are very detailed, and many small business owners are discouraged by this, as most lack the know-how to provide all of the mandatory documents. She also noted the high cost to have food products tested by the local body –the Caribbean Industrial Research Institute (CARIRI)– which would allow for approval for export sale. This is also an obstacle faced by SMEs as most do not have the capital available to test every product they create. The absence of digital skills and training is also a top challenge for small businesses like Sabrina's as many market vendors lack the ability to operate on a digital platform. The list of challenges named by SMEs trying to advance digitally goes on: high costs to operate, limited operating capacity, and lack of government subsidies or incentives.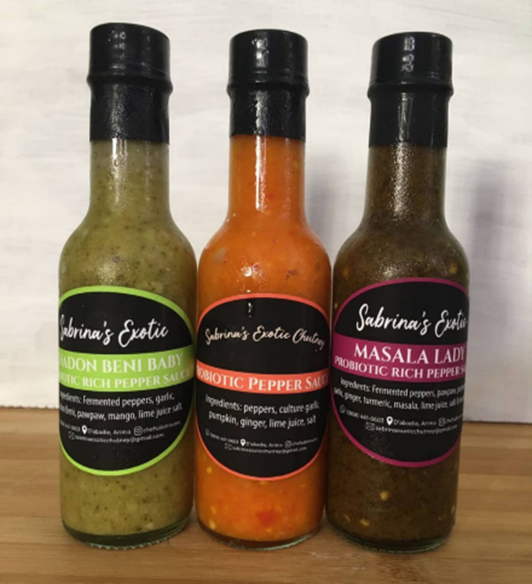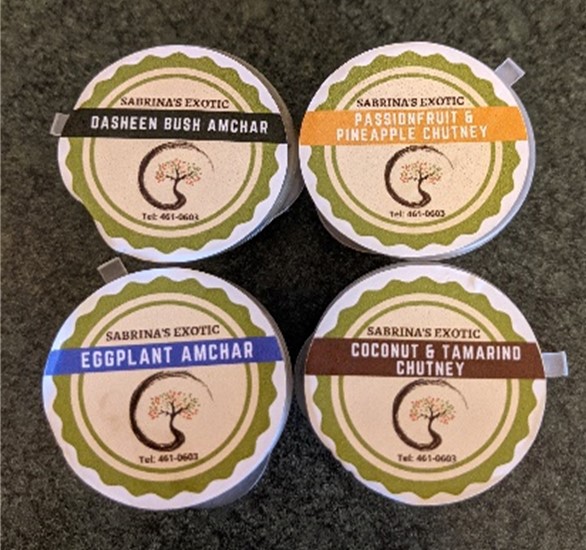 Digital shelf opportunities and the IDB Group
Many of the issues faced by SMEs who wish to have their products on the digital shelf can be addressed by collaborating with the IDB Group. Working with vendors like Sabrina aligns with the Bank''s strategic objectives including digital transformation; supporting entrepreneurship and innovation and promoting gender equity. The IDB, IDB Lab and IDB Invest are helping businesses, especially SMEs, adapt and stay competitive. Access to finance and technical assistance is crucial for SMEs to transform and the IDB Group is working to help expand private sector led mechanisms to facilitate access to financing. Programs can be designed which focus on ways to increase financing that supports women-led businesses and improves access to financial systems for firms owned or led by women. In addition, the IDB Group provides knowledge products through publications and free online courses available for Latin America and the Caribbean. Publication topics include sources of digital talent, the future of digital skills, and a guide for teams building sustainable enterprises.
Now there are some SMEs that successfully exist in a digital world without support, like d' Market Movers Ltd, who we will explore further in the next blog of Caribbean DevTrends. But the reality for most small businesses and the unbanked small businesses is that the enabling environment must be improved for them to progress in a digital landscape. The numerous challenges faced will remain a huge barrier for them to become a competitive, digitally transformed force unless additional support is provided and is committed with the region on its social and economic growth through digital transformation.
Sabrina's business philosophy is "always prepare for the opportunity that never comes than be unprepared for the opportunity that arrives at your door", which alludes to Sabrina's readiness to satisfy a broader market and have her products available on the digital shelf should the opportunity arise in the future.
---