Over the last few months, most Latin American and Caribbean countries have been able to flatten the curve of infections thanks to severe restrictions on mobility. The Human Mobility Map for Latin America and the Caribbean shows that the restrictions have worked and citizens are limiting their movements. Argentina saw a decline of almost 54% in the number of people who travel more than one kilometer per day. In many cases, the restrictions included strict enforcement by police and severe penalties.
Now though, the declines in mobility are reverting slightly. In the Santiago, Chile, metropolitan area, mobility has increased by about 10 percentage points. Likewise for Cundinamarca (Colombia) and Lima (Peru). This is not to say the virus has disappeared. Rather, the restrictions are being loosened so the economy can begin functioning again, and because people are tired of being in lockdown. In fact, the number of confirmed new cases in Argentina has been flat for weeks, while in Colombia and Peru, it has risen slightly. Therefore, and given the stable or increasing infection rates and rising mobility, it is even more important to strengthen social distancing and precautionary measures to avoid infection.
Unfortunately, as the field of behavioral economics has found, we humans often do not act in our own best interest. Hundreds of behavioral biases affect our daily decision-making. Many of those biases are accentuated in situations of stress, fatigue, or uncertainty. There is no question that our biases are affecting the decisions we make during this pandemic, both during lockdown and as the economy is reactivated. For example, the status quo bias makes it harder for people to change their hand-washing habits. The optimism bias and the availability bias impact the calculations young people make on the probability of getting sick and dying. Meanwhile, cognitive overload and the subsequent decision-making fatigue for parents trying to balance work, family, and domestic responsibilities can cause them to forget to do simple things like washing hands and disinfecting the house keys. In a context in which the infection curve has flattened thanks to restrictions, lifting the harshest measures can produce a false sense of security that worsens some of these biases and causes people to take fewer precautions.
The good news is that these errors are systemic and can be corrected with simple interventions that reorient our decisions in the direction desired. Given that mandatory isolation is being steadily relaxed in many countries in our region, the current challenge is to maintain hygiene habits in public places and continue physical distancing in factories, stadiums, restaurants, public transportation, etc. This will help keep the infection curve below levels that could collapse healthcare systems.
To support governments in these efforts, we recently published a practical guide entitled La economía del comportamiento puede ayudar a combatir el coronavirus ("behavioral economics can help fight the coronavirus"). It offers recommendations for diagnostics and for designing communications and interventions to push back on people's behavioral biases. Here are a few of the examples we included in the guide.
To promote physical distancing, we recommend anchoring the perception of distance to points of reference we all share. Two meters can be an abstract distance, but everyone can picture the length of a bed.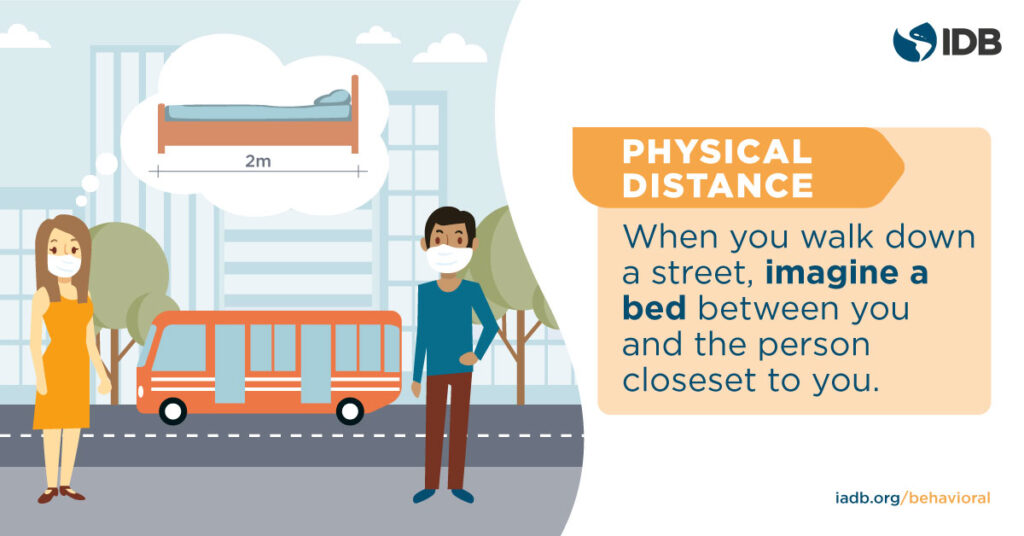 To promote hand-washing, it could be useful to set up reminders—for example, at the entrances to homes—for certain key moments.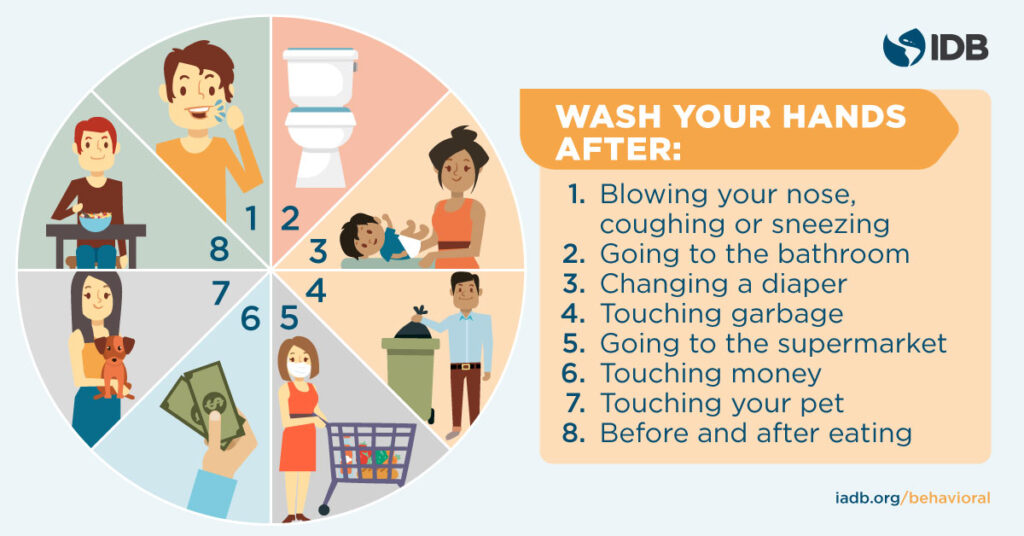 To incentivize the use of facemasks, it has to become a social norm. For this, concepts such as moral persuasion, reciprocity, and social identity can be used.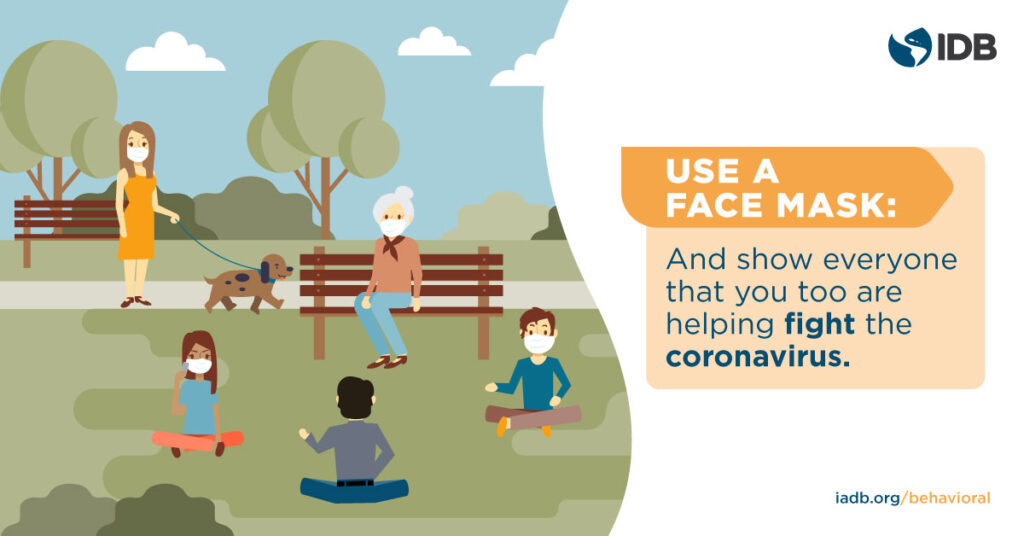 These are just three of the behavioral economics-inspired graphics we developed to go along with our practical guide. You can find the others here, ready to help continue flattening the infection curve.
We are all in this fight against the pandemic together, and we can only win it if we raise awareness collectively. The tools of behavioral economics can help reduce biases and fight the coronavirus.