"Hey Siri, are you capable of loving? Hmmm… Is there anything else I can help you with?" Artificial Intelligence (AI) has undergone enormous advances in recent years. But one simple question is enough to expose the weakness of these incredible machines built to perform tasks that typically required human intelligence. They can drive cars autonomously, beat us at chess, crush Jeopardy! champions in a matter of minutes, and even perform heart surgeries with the expertise of the best specialist. But speaking of hearts, when it comes to emotions, robots go nuts. Try it. Go ask Siri.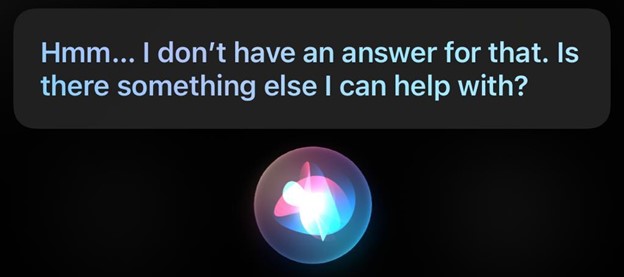 For several decades, technology has been the way in which the future has reached us: increasingly automated processes, robots, and platforms operated by algorithms. Today, about 14% of jobs in OECD economies are highly automatable and another 32% could face substantial changes.  
Now that technology is all over us, can we catch up with this digital future? Let's zoom in on these figures. What kind of changes are underneath these trends? They conceal a labor market that has been progressively turning its attention to social and non-routine skills. Because no robot can look at you in the eye and feel the way you do and react like a human to sadness or joy. Solving infinite equations or analyzing a huge amount of data doesn't make us humans; but empathy, creativity, perseverance, and grit do.
Accompanying the ubiquitous presence of technology, a growing body of evidence shows an increased importance of traditionally so-called "soft skills" in the labor market. David J. Deming explains that "computers are still very poor at simulating human interaction. Human interaction in the workplace involves team production with workers playing off each other's strengths and adapting flexibly to changing circumstances. Such nonroutine interaction is at the heart of human advantage over machines". This Harvard Professor shows that workers with high social skills work more efficiently by coordinating or trading tasks with others. Deming also finds that, between 1980 and 2012, social skill-intensive occupations grew by 11.8 percentage points as a share of all jobs in the US economy. Wages for high math and high social skills occupations grew four times more than high math and low social skill wages (5.9% versus 26%), for the same period. Something similar happened in Sweden, where the returns to cognitive skills among Swedish workers remained almost plain between 1992 and 2013, while returns to non-cognitive almost doubled. In 2012, Nobel Laureate James Heckman and Tim Kautz spoke about the importance of soft skills like perseverance, sociability, and curiosity in predicting success in life, and causally producing that success. This IDB study based on LinkedIn data shows that tech-related occupations and advanced digital skills are on the rise together with people-centric roles. They all point to the idea that programs enhancing soft skills should have a key place in public policies.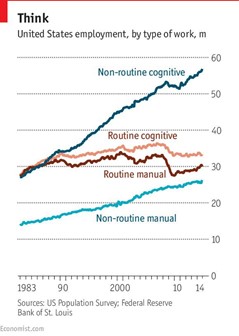 We have repeated several times the broad concept of "soft skills," and we all heard talk in different contexts about the importance of traits such as grit, growth mindset, or critical thinking, among others. But what are those skills? Do we truly understand what they mean in real life? What kind of things should you be able to do and how to be a perseverant person, a critical thinker, or a lifelong learner?
These 21st-century skills, also called soft skills, are a mix of higher-order cognitive functions like critical thinking, executive functions like metacognition or self-regulation, and socio-emotional skills like empathy or self-esteem.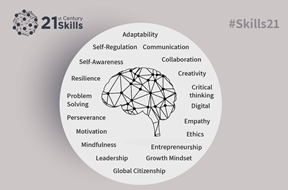 21st-century skills are called like this -not because they are new but-  because of the importance they have gained today, given the rapid evolution of things and the profound changes we are experiencing in our social and economic environments and interactions. COVID-19 has made even more apparent that this new world needs people who persevere, are flexible, creative, empathic, curious, and eager to adapt and learn in uncertain environments. These skills never grow old. They´re unperishable and suitable for many jobs and life situations. The ability to master those skills can make a difference in our economic performance, both as individuals economically active and as societies in terms of our collective capacity to prosper and innovate. It can also make a difference in our coexistence with people from different backgrounds and experiences, and we know how important this is in an increasingly interconnected world. It will also affect how we treat the environment and to what extent we can keep it healthy and stable for future generations.
Celebrating #Skills21 – World Youth Skills Day 2021
At the IDB, we are addressing the need to reinvent education by implementing a roadmap to prepare educators, and by strengthening hybrid and distance learning while providing a conducive environment for developing #skills21. As part of the IDB's 21st Century Skills Initiative, we have a bold ambition: to help countries transform their education systems by working alongside stakeholders from public, private sector, and civil society. Also, we annually join, on July 15, the World Youth Skills Day to commemorate, acknowledge, and celebrate the importance of equipping young people with skills for life, employment and entrepreneurship. For the second year, the World Youth Skills Day takes place in a challenging context, in the wake of the pandemic and with education and training systems waiting to get back to a new normal. We also want to pay tribute to the resilience and creativity of teachers and students throughout the crisis and highlight the opportunities and challenges that young people face  to adapt to a totally different future.
Today, we also want to introduce these skills for life series of blogs. We will look at each one of the 20 skills that we consider critical to deal with a changing world full of uncertainties. We will also share real voices of individuals who embody those 21st-century skills in their personal and professional trajectories.
---