4 min. read.
IDB started its journey into open badges in 2017, and by 2018 we had adopted an open-source badging platform. When compared to other organizations, the noticeable difference is the dual role that open badges now play at IDB, namely, internal for IDB employees and external for professionals taking part in IDB's capacity-building initiatives. These two dimensions are clearly intertwined.
With close to 300 digital badges, awarded more than 130,000 times as of this writing, IDB has come a long way in the process of becoming a significant open badge issuer. This is seen as the doorway to achieve an influencing role in expanding acceptance and inspiring other actors in Latin America and the Caribbean to begin issuing such types of credentials.
In 2021, following the launch of BIDAcademy, a new platform of digital credentials has taken shape. This new home for Credenciales BID comes with an amazing set of new features. It represents a change in paradigm when compared to its old home because it introduces the concept of "badges in action", which means that badges are not just markers but serve a purpose within a context. Badges are now connectors: they connect people who share learning and professional interests, and open new learning opportunities and advancement. The platform provides the space for a personal e-portfolio to showcase achievements, competencies, and skills. The strong social component creates engagement and a network of trust through endorsements, individual recognition, and communities of practice.
Various new features are responsible for such enhancements:
The "badge passport" provides a social context for badges so they become connectors, connectors to a learning community, connectors to other learning opportunities, connectors for further recognition and professional advancement.
Badges can be embellished by additional evidence of skills and knowledge, endorsements by others, and self-reflection.
With badge applications, a badge earner is called to action and applies for the badge by filling out an application that asks for information and possible evidence. Badge applications opens the door for recognition of a variety of accomplishments, skills and performance that are not captured in the completion of courses. They also promote the recognition of prior skills and achievements and help to motivate badge earners. Badge applications transform passive badge recipients into motivated and proactive badge applicants, who value their badges because they have earned them.
Through endorsements, badges are explicitly and visibly recognized within the learning community.
Milestones badges allow the creation of a "super badge" associated to a collection of smaller badges, motivating earners in their learning journey.
The sub-organizations feature give organizations the potential to partner with IDB to share their badges and badge applications. The badge sharing features are used by organizations to build collaboratively a common badge system for their communities.
Minimaps are designed to make visible and support the development of learning journeys. A minimap works like a metro map. The creator of the map sets up stations and places them on lines that can cross each other. The idea is that each station contains an objective which is usually expressed with one or several badges.
BIDAcademy is also an important and active player within the new badging platform. "She" is the earner of all badges issued and has a variety of pages that showcase the various IDB's learning programs (such as Operations Learning Program, Environmental Safeguards and #Movingonline). Any user can 'follow' BIDAcademy and find useful information about the new site.
We want to invite you to join us and use your badges to connect to fellow professionals in the various fields of economic and social development. Find out about new learning opportunities through badges and display your knowledge, skills, and achievements to this growing community.
After watching this video you are definitely ready to earn a few new badges: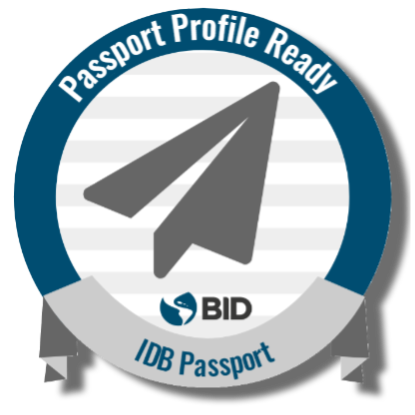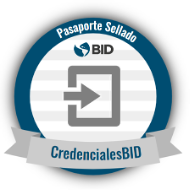 Now share your badges in your social networks and help us spread the word. Learn more here!
By Stella Porto, Learning and Knowledge Management specialist at BID Academy.