Jason Christie remembers the sound of his mother crying at night. She dreaded returning to her job as a domestic worker the next day. The pay was bad and the treatment she received on the job was worse. But with a family to feed, she never stopped working, even when her health was failing.
Jason felt powerless at that time. He wanted to do more to help his mother, but he was just a boy. His mother eventually died from the long-term effects of poor lifestyle, at the age of fifty-two. But before she did, she inspired an excitement for learning in Jason. "When I joined the math club, nobody wants to hear about math," he says with a laugh, "but she was there listening to all of my stories and cheering me on."
As the youngest of six siblings and the only one to graduate from high school, Jason has achieved many firsts in his family. With the support of his brothers and sisters and his Deanery Road, Kingston community, he applied himself to learning. By his early twenties, he was teaching courses in the Economics Department of the University of the West Indies, without a graduate degree. It was there that he discovered a keen interest in the field and its application to real life issues in the Caribbean.
"I remember thinking: hey I can really solve some problems with this."
Jason eventually earned his masters' degree and, while working as a Research Assistant at the Bank of Jamaica, he came across a job posting for an Economics Consultant at the IDB Country Office in Kingston. Although he didn't know very much about the IDB, he decided to apply, and his resume rose to the top of the pile.
"He was the guy I felt I wanted to work with and who could really get something out of the job as well," says Henry Mooney, Jamaica Country Economist. Jason's dedication and willingness to learn were immediately evident. Henry encouraged him to get more qualified in his field. He finally decided to pursue a Ph.D. in Economics, but he had to secure admission and a full scholarship to even consider enrolling. Many graduate programs come with a USD price tag in the hundreds of thousands for international students.
"I realized that in order for him to make the case for admission to a great doctoral program, and to help get him a full scholarship, he would need more publications," Henry recalls. And that's exactly what they set out to do. Henry invited Jason to work with him on several important publications and also exposed him to sophisticated analytical tools which Henry believed would make him a top applicant.
Jason intended to apply to six Ph.D. programs in the U.S., Canada and the U.K. but Henry encouraged him to apply to many more. In the end he submitted over twenty applications with additional support from Therese Turner-Jones, General Manager of IDB Caribbean. The process for Jason and his recommenders was tedious. Each University had different requirements and some referrals would take hours to complete, but they stayed the course, with full confidence that his education would be an asset, not just for Jason but for Jamaica.
"It's part of my coaching responsibility. As a leader, it just comes naturally to do that, and I would think anyone else in our department would have done the same," Therese says.
But it did give both Therese and Henry the opportunity to learn even more about Jason's background and his particular motivations for specializing in Health. His focus on this field of Economics was motivated by his mother's preventable illness. Jason says, "I need to study these (developed) countries more to see how I can get the region and Jamaica to that basic level where persons are afforded good healthcare."
For Therese, supporting Jason's applications reminded her of the untapped potential of many children in Jamaica. Less than half of the students taking the Caribbean Secondary Education Certificate (CSEC) examinations earn five or more subjects including Mathematics and English, the minimum qualification for entry to the tertiary level. But, according to Therese, it's about more than C-SEC passes, it is about education that equips students to confront real world problems.
"Education is what gives you a starting chance to at least be in the race. Without that you can't compete" Therese says.
Jason was ultimately accepted to a number of programs, and chose to accept an offer from the University of Delaware's prestigious doctoral program in economics, on a full five-year scholarship.
"It's the IDB and the IDB's work that caused me to see any of these avenues at all," he says.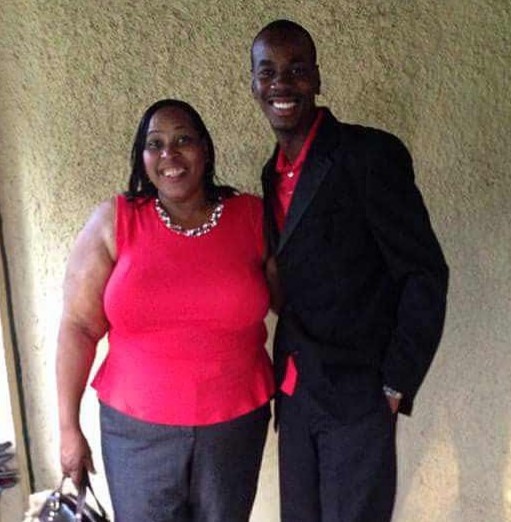 After earning his degree, he hopes to hone his skills working for a few years in international development before returning to the Caribbean. Once home he plans to work with policy makers to improve the standard of healthcare for people like his mother who just want the best for themselves and their children.
"When I was a boy I would sit on the veranda with my mom and she would always whisper in my ear: bachelors, masters, Ph.D."