The IX Annual Inter-American Development Bank (IDB) Group-Caribbean Civil Society Meeting, held November 12, 2019 in Barbados, brought together experts and regional representatives to dive deep into the theme "Citizen Engagement for Transparency". Therese Turner-Jones, General Manager for the Caribbean Country Department (CCB) in the IDB, in her discussion at the forum, called attention to obstacles, successes and opportunities for greater transparency in the Caribbean region. 
Here are the key points she highlighted (As Prepared for Delivery).
The Big Picture
Corruption is a serious issue for the Caribbean: it can stymie economic development, business innovation, building strong institutions and individual freedom, all of which are essential for the region's development.
Not only is the perception of corruption pervasive, in the Caribbean and Latin America citizens believe that corruption is on the rise  – 53% of all citizens in LAC believe that corruption increased in the last year. In Trinidad and Tobago that number is 61% and Jamaica it is 49%.
Also, many people in the Caribbean give their governments a failing grade in the fight against corruption   – 50% of people in the Bahamas and 46% of people in Jamaica believe that the government is not doing enough.
So, where do we begin? Corruption is reduced in open and transparent societies where ordinary people feel their rights are upheld, where there is access to information and where they feel empowered to take action.
Access to Information and Press Freedom in the Caribbean: How close are we?
Transparency is closely linked to citizens access to information.
Of the 6 nations that comprise CCB, 4 have freedom of information laws. Barbados is yet to enact such legislation. In Barbados, the Mottley Administration has promised to pass the long-awaited Freedom of Information Act. Suriname, like Barbados does not have Access to information Legislation.
Passing legislation is just one step in creating open societies in the Caribbean. The legislation must be enforced with strong systems in place to ensure that requests for information are easily accessible, honored confidentiality, in reasonable time and without consequence to the requester.
In some of our countries where there are Freedom of Information laws, there are invisible obstacles. Requests can take years to be filled, they trigger governments to do damage control and are, in some cases, simply ignored. Also, many people in the Caribbean who know about Freedom of Information laws view them as a tool only for journalists. We should encourage all citizens to access information under Freedom of Information laws.
We should also be promoting citizens' right to know – where they feel empowered to demand accountability.
Digitizing state services contributes to transparency. In Estonia, almost all state services are available online. The public has access to information regarding all the property owned by public officials including homes and business interests. Digitizing services makes it harder to skip the line or pay a bribe for state services.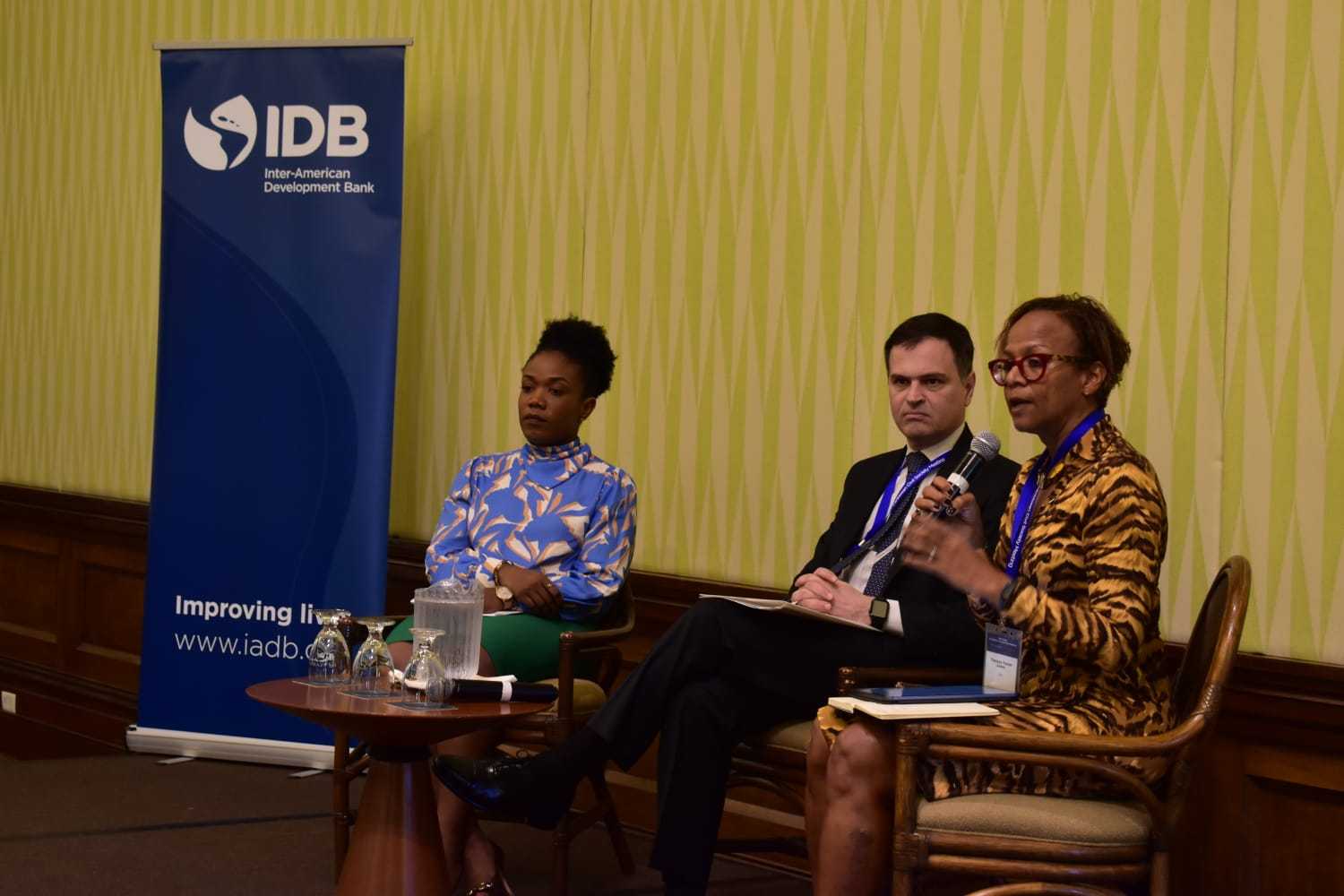 Successes for the Caribbean, but much more is needed…
Jamaica ranks 8th in the world for press freedom. It ranked 6th in 2018. Jamaica is the highest ranked Caribbean country.
The access to Information Unit and the National Integrity Action in Jamaica champions citizens' right to know as a primary accountability tool, including "Right to Know Week" and "Right to Know Day."
Guyana makes petroleum contracts publicly available and it has updated the code of conduct for public officials.
The majority of people in the Caribbean believe that ordinary people can make a difference in the fight against corruption. 85% in The Bahamas, 82% in Guyana and 73% in Jamaica. There is also evidence that this is a growing perception when compared to previous years.
Gender and corruption
Women are disproportionately affected by corruption.
As primary caretakers for their families, women are often dependent on public services which also makes them more vulnerable to certain types of bribery. 30 % of people in Barbados have experienced sextortion or know someone who has. The number is 24% for The Bahamas and 22% for Guyana.
 Final thoughts
This is an opportunity for us to get together, speak candidly and exchange ideas on how we can make our societies more transparent for the benefit of the people we serve.
We will continue to support you to strengthen digital services and institutions. We invite you to think about how civil society organizations can positively impact political integrity and empower individuals to demand accountability.
Small, individual acts against corruption can have a big impact. Refusing to accept a bribe or skip the line is just one way that individuals can make their countries better.