Take a moment to picture the Caribbean 20 years from today. Think about the country where you live. What does it look like? Is it technologically advanced? Is it resilient? Are you safe, productive and happy?
Every action that we take today creates the world we will live in tomorrow. It is with this and present challenges facing the region in mind, that the IDB and its partners launched The Pivot Movement in 2020. Now the nine moonshots or big ideas created for electric vehicles, digital transformation and re-imagining tourism in the Caribbean are being shared in the book, Pivot: The Future Makers.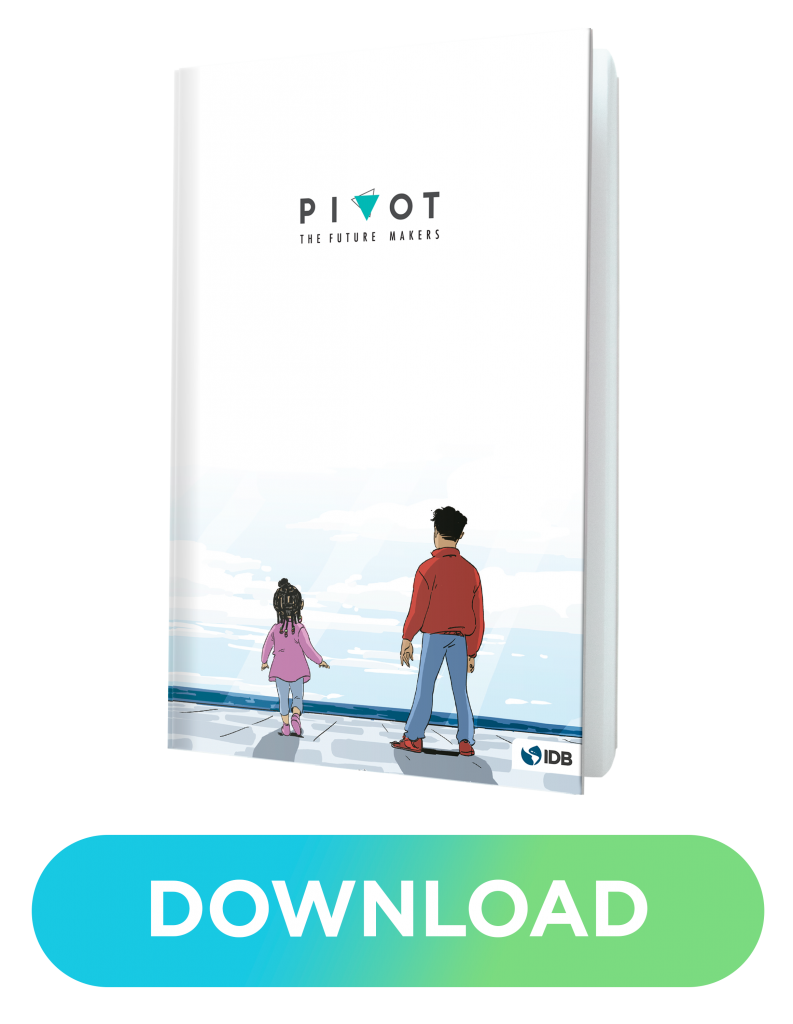 Pivot: The Future Makers tells the fictional story of a Caribbean family in 2040, as they experience the innovations dreamed up by Future Makers at the first Pivot Event. The comic book was produced by the Pivot partners — the Caribbean Climate Change Accelerator, Singularity University and the Destination Experience — and gives readers a glimpse of the wonders to come. There are vehicles powered by green energy, there is virtual reality to share Caribbean experiences with the world and most importantly, there are people with the tools and technology to achieve their full potential.
Talented Caribbean illustrators help us visualise what is possible. The Pivot Book is a bold statement for the Pivot Movement. It is also an invitation for the Caribbean people to join us as we continue to think big.
We need to start building today to make our moonshots a reality, but it begins with a vision for our future, and our vision of how people can achieve their potential. The Pivot Movement is unbinding ourselves to think big. We want to spread our moonshot mentality and make Future Makers out of everyone.
Future Maker Ariel Du Quesnay, Founder of the Roam Caribbean Travel App put it aptly when she called the Movement "the opportunity to get these ideas out of our heads and into reality."
We invite you to join the Pivot Movement. Visit www.caribbeanpivot.com to download the Pivot book and learn more about the Movement.