"I am not closing anything. This is the start. This is the beginning. This is the point from which we move." These were the words of Caribbean Climate-Smart Accelerator CEO Racquel Moses as she closed the curtain on the first Pivot Event. The two week-long event ended in October with the presentation of nine moonshots for the Caribbean by 2040.
The Pivot Event brought together a group of participants, also called Future Makers, to think big and together create moonshots. The only requirements were that the moonshots had to be sustainable and focused on the priority topics of Electric Vehicles, Digital transformation and Re-imagining Tourism. Led by facilitators of Singularity University, the Future Makers worked in nine teams, in five sessions, over two weeks. On the final day the teams unveiled their moonshots.
Other speakers also noted that the event was only the first step to create a resilient and sustainable future for the Caribbean. The keynote address was delivered by President Mohamed Irfaan Ali of Guyana who said that Caribbean innovation can catch up and surpass developed countries. "In the Caribbean a lot of people will tell us that we need to build ourselves up the curve," he said. "We need to get where the developed countries are before we think ahead. But the good thing is that we have so many lessons learnt. We have so many best practices already established that we don't have to re-invent the wheel in many cases."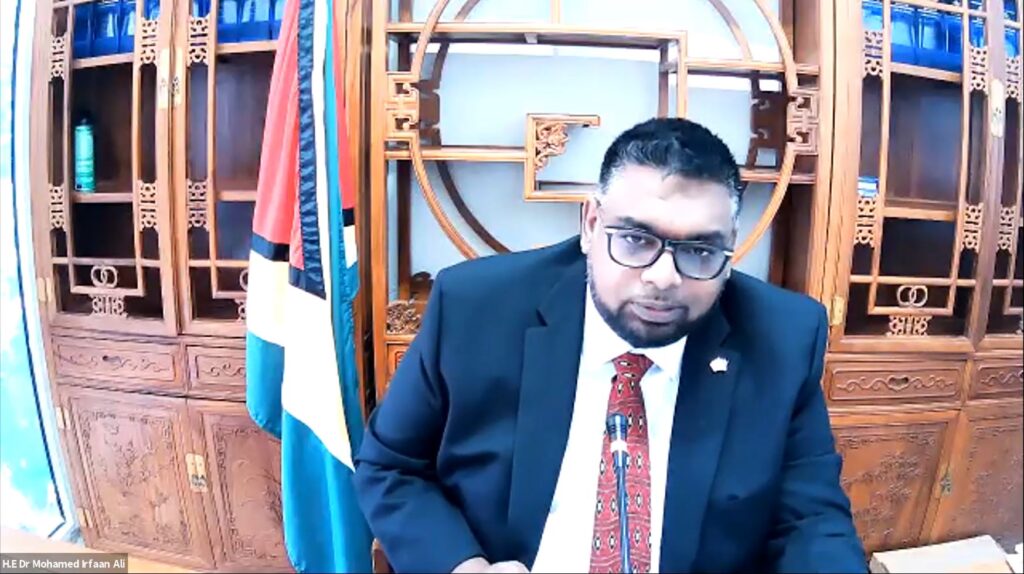 The moonshots did not disappoint. They included speedy hydrogen-fueled water vessels, amphibious public transport systems and a carbon credit incentive scheme for tourists. The Pivot manifesto of moonshots is being drafted along with a roadmap for how these projects can become reality. Both will be published at the start of 2021.
The Pivot Event and the preceding Pivot Search are part of a bigger movement of ideas for the Caribbean. The Pivot Movement is a partnership among the Inter-American Development Bank (IDB), The Caribbean Climate-Smart Accelerator (CCSA), The Destination Experience (DE) and Singularity University (SU). For more information on The Pivot Movement visit www.caribbeanpivot.com and follow Caribbean Pivot on all social media.