How do people make decisions? How does behavior affect public policies? And can policymakers nudge people into doing things that will benefit them and society at large? Many issues related to the success of public policies come down to a, sometimes understudied, factor: human behavior. In our Behavioral Economics for Better Public Policies course, we focus on that fundamental issue. We teach how people's behavior can affect public policies and how this knowledge can be incorporated into the design of better policies.
Created by online education experts and supported by many champions of behavioral economics at the IDB, the course was launched in 2020 as a free, self-paced, and interactive curriculum that teaches basic economic principles to those new to the area; gives experienced practitioners ideas to apply to their work; and provides instructors with material to share with their students. The course's four modules teach key concepts of behavioral economics and delve into the theory behind our seemingly "irrational" actions, including the biases that drive our behavior. They also introduce behavioral tools that can help develop interventions for behavioral change, such as the nudge. This is not a strictly theoretical course, however. It has several real-life cases that allow the student to apply the concepts learned during the previous sections and a game of design in which the student makes decisions with hypothetical consequences.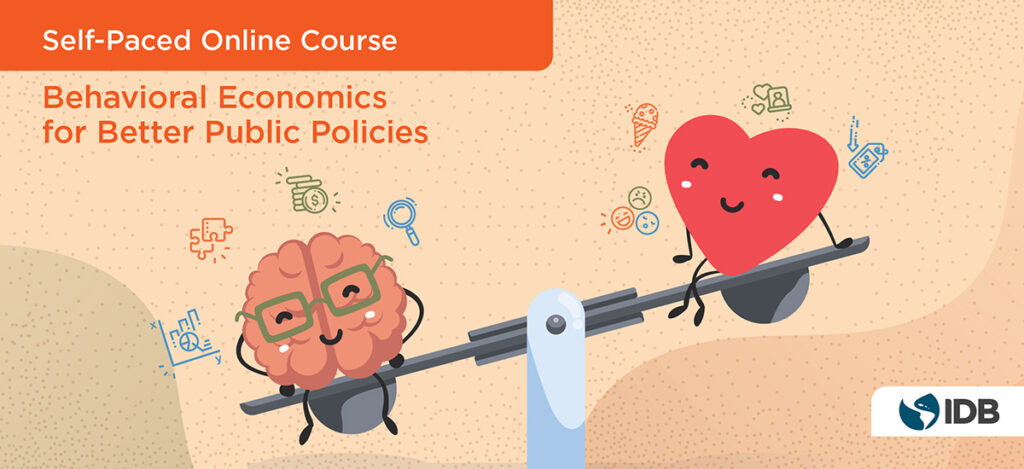 We have offered 12 editions of the course in Spanish, three in English, and two in Portuguese. To date, 4,833 participants from 62 different countries, most of them in Latin America, have successfully completed our course. More and more people have reached out to us to tell us how it has impacted their lives, and last month, the IDB Behavioral Economics Group celebrated the news that the Dominican Republic's Superintendency of Banks had created a nudge unit. This is only one of many cases of institutions that have incorporated the behavioral economics insights from the course in their public policy practice. Teachers of topics other than behavioral economics are also suggesting that their students take the course so they can apply behavioral tools to their work, and as a result of the course, we are now running behavioral interventions with a growing group of practitioners.
Figure 1. Certificates per Country of Residency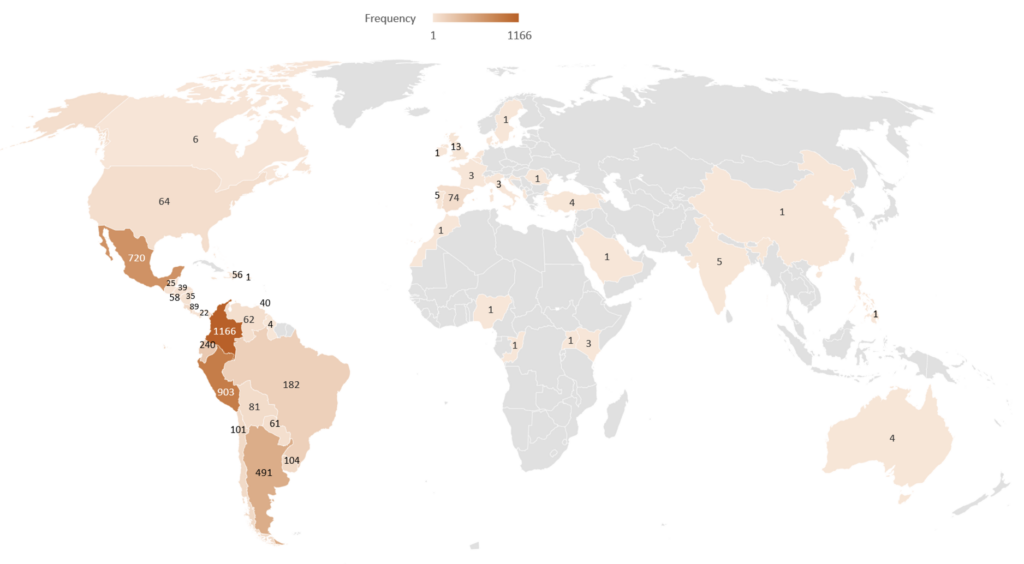 If you do want to take the course, sign up before February 13 for the Spanish edition, before April 3 for the English edition, and before June 12 for the Portuguese edition. You can find more information about the content of the course here.
For those who are interested, the Behavioral Economics Group also has a repository of the IDB's work in behavioral economics on the Group's website. You can look at this brochure of highlights released last month, and we invite you to look at this publication and this one if you are interested in learning more about our methodology and our use of behavioral economics for health, specifically that related to COVID-19.