The Research Department of the Inter-American Development Bank (IDB) is accepting applications for its Research Fellow Program.
The program provides an ideal opportunity for recent graduates and young professionals interested in working with leading economists on issues related to sustainable and equitable development in Latin America and the Caribbean, including in the areas of labor, education, political economy, macroeconomics, and international finance.
Candidates, expected to have a strong quantitative background (econometrics, mathematics, and statistics) have been among the best and brightest of their generation. They have gone on to do doctoral work in the economics department of universities like MIT, the University of Chicago, Brown and Duke and to employment in government agencies as well as the top rungs of international academia.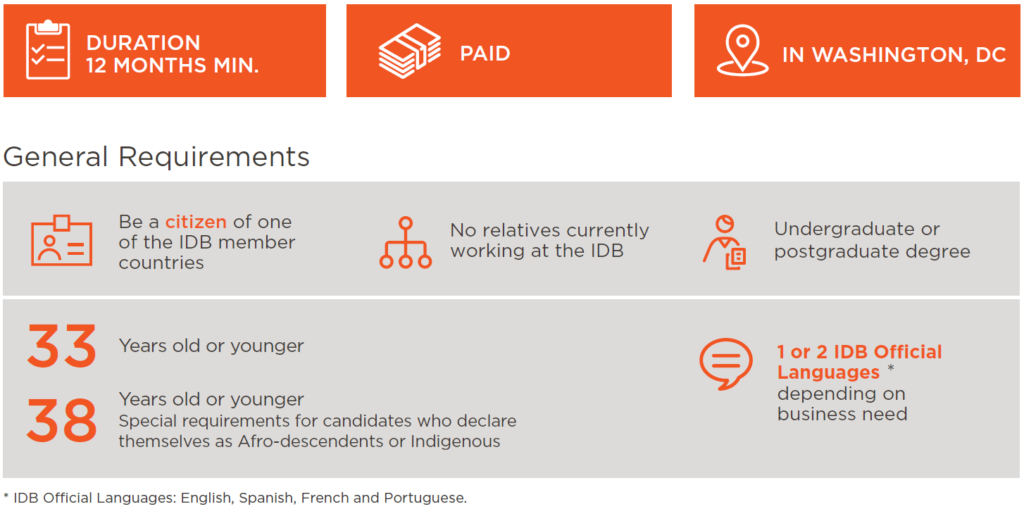 The program, based at the IDB's headquarters in Washington D.C., involves close collaboration between research fellows and researchers. Fellows help in preparing papers, reports, and presentations; compile and use databases; perform econometric and statistical analyses; prepare literature reviews and take part in academic discussions and research findings. Many fellows also co-author papers published by staff economists.
Beyond research, fellows may also attend seminars, take IDB courses, and receive advice and recommendations for advanced study.
For those with demonstrated interest, experience and excellent credentials, the fellowship offers a unique experience. It allows them to advance careers, while living in a multicultural capital and contributing to ideas for the region's governments, universities, media and public.
Starting dates are flexible, between May 1 and September 15, 2018 and compensation is competitive. Candidates should apply by March 18, 2018.
For more details, look here.