How do you keep people from gathering with friends and family during a pandemic? How do you improve school attendance among preschoolers? How do you make sure taxpayers pay their fair share? These are some of the questions researchers seek to solve so countries can continue to grow and prosper. Many issues come down to human behavior and how the right policy tools can nudge people into doing things that will benefit themselves and society. A new repository collects these tools and the lessons learned from behavioral interventions in Latin America and the Caribbean, making them available for policymakers across the region and beyond.
For nearly a decade, the Inter-American Development Bank (IDB) has been working with local and national governments in the region to advance knowledge and expertise on individual and collective decision-making. The goal is to address biases that guide people's behavior in detrimental ways. By designing strategies to correct them, we can help people make wiser choices in areas that range from education and savings to health, tax compliance, and labor markets.
More than 70 Behavioral Interventions from across Latin America and the Caribbean
To collect our findings and make the lessons we learned over the years available to policymakers and researchers, we recently created the largest online repository of quantitative behavioral economics field experiments conducted in Latin America and the Caribbean. The repository is aimed specifically at policymakers and is available in Spanish and English.
Among the more than 70 interventions in the repository, one of our most important endeavors has been to help governments in the region increase voluntary tax compliance. To convince delinquent taxpayers to pay their tax debts we have used strategies that range from letters to in-person visits in Colombia. In Argentina, we helped governments design letters explaining exactly how much compound interest taxpayers would be charged on late tax payments, which proved particularly effective.
Likewise, this past year we leveraged our expertise and resources to reduce the spread of COVID-19. We issued guidelines on designing behavioral change interventions and how best to communicate behaviors that keep people safe. Local governments used dozens of infographics we created for this purpose in their own information campaigns. We also ran several experiments to learn more about how social norms can discourage social gatherings and help enforce social distancing; how trust impacts vaccination roll-out; how interactive quizzes and information can improve compliance with WHO guidelines; and how different framings and default options can expand the use of diagnostic and contact-tracing apps. We also looked at the interplay between partisanship, beliefs about the severity of the COVID-19 pandemic, and support for policy interventions.
Figure 1. Overview of Behavioral Science Interventions Implemented by the IDB Behavioral Economics Group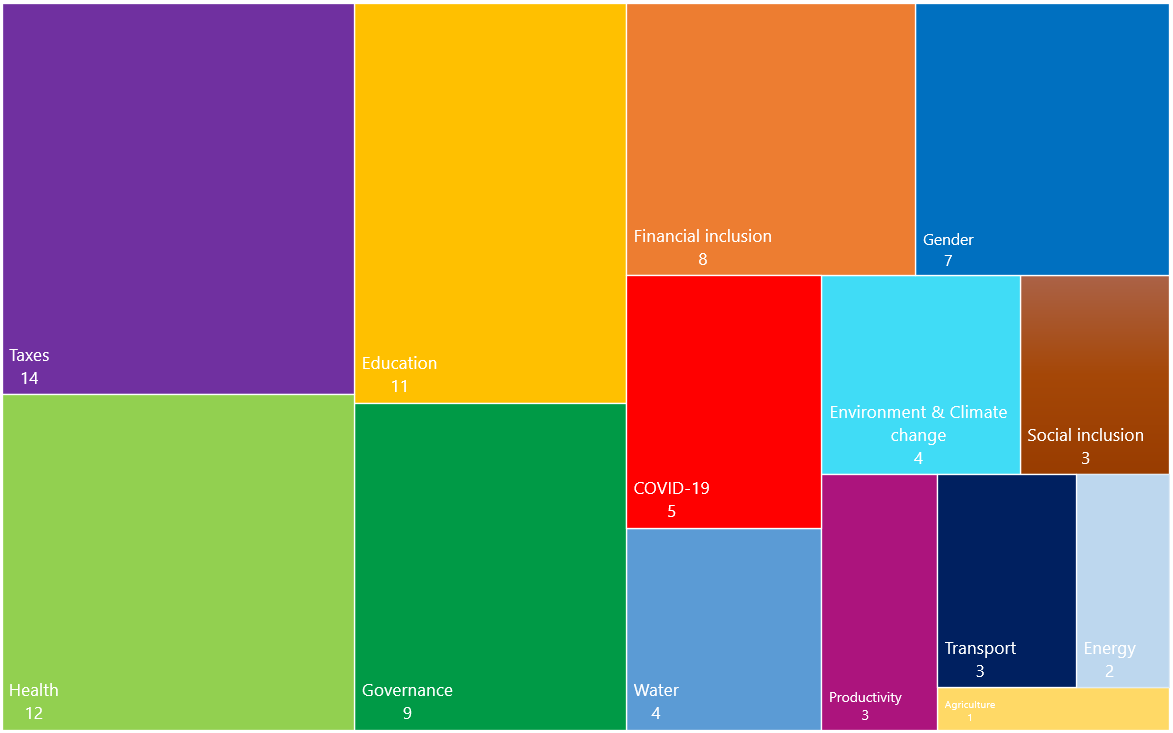 Beyond COVID, we have also used a range of behavioral interventions in the health sector to increase prenatal visits of low-income women in Guatemala and Peru and vaccination rates among young children in Guatemala and among girls in Colombia. Other interventions have been geared to promoting the use of telemedicine in Argentina.
We worked with governments in the region that embraced behavioral insights after seeing the dramatic impact these low-cost interventions can achieve. Given this track record, demand from governments and agencies has been growing tremendously.
Taking Lessons Learned from Behavioral Interventions Back to the Region
The new repository was created in light of this demand and in an effort to make our behavioral insights and field experience accessible to policymakers from anywhere. Projects are presented through a series of policy briefs that summarize each intervention's context and design, along with the behavioral analysis that underpins it, the evaluation process, what challenges we encountered, and what results we achieved. We hope that policymakers in the region can draw inspiration from our projects and apply our policy lessons in their own geographies.
Figure 2. Screen Capture of the Repository of IDB Behavioral Economics Interventions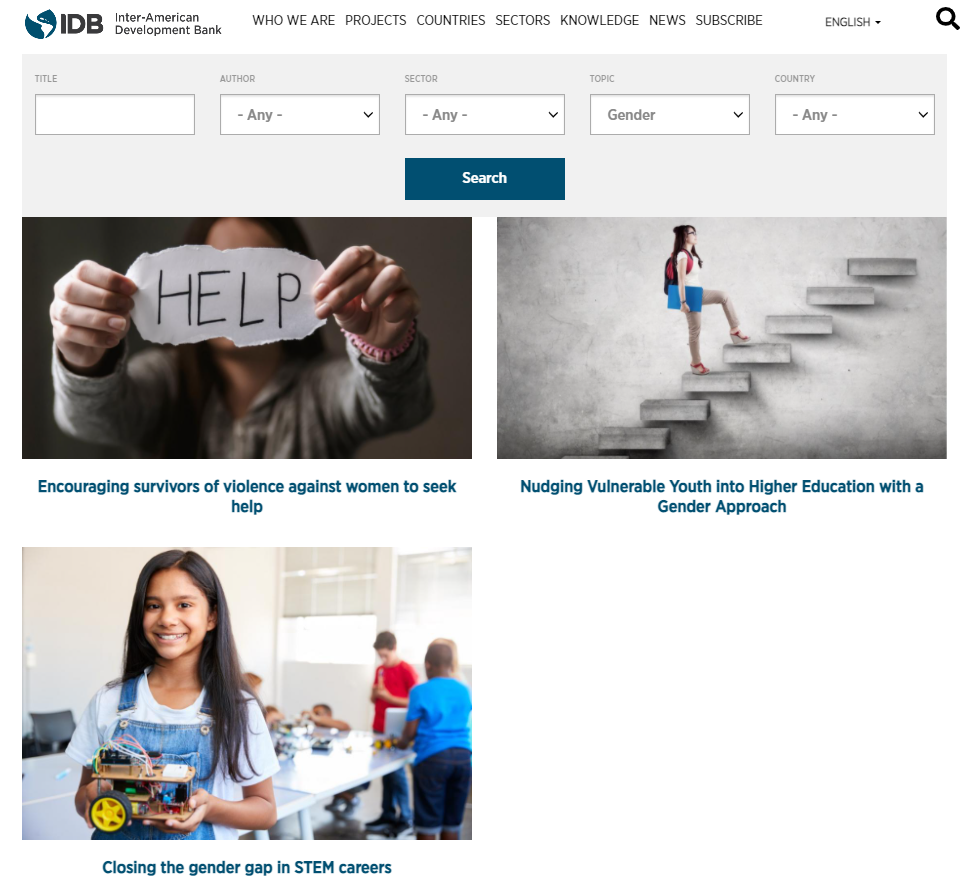 While there are many policy questions that remain unanswered, our research and that of others indicates people are far from being the logic driven economic actors that science once assumed they were. However, the evidence in our repository also shows that if policymakers take into account our human biases and mental models, they can design and implement successful policies, often at a fraction of the cost of larger, more complicated interventions.
We will keep leveraging the principles of behavioral sciences to find the answers to more questions. In the meantime, we invite you to review our repository and see what lessons may be useful for your policy problem.