A large body of research has shown the long-term effects of early life adversity. A nurturing and stimulating environment is essential for healthy child development and can reduce the harmful effects of risk factors related to poverty and lack of parental resources. Parental programs to promote nurturing environments such as the home-based Reach Up, program originally developed in Jamaica, have been successfully implemented in a range of low- and middle-income countries. We now need to understand the best ways to put those interventions into practice, so that all children in need are reached.
Replication is not enough
Scaling up interventions, which means transforming a small program into a much larger program in diverse contexts, is a complex process that involves different partners, resources, contextual adaptations and effective quality assurance control among other aspects.
The Survive and Thrive (S&T) in Brazil project is an effort to scale up early childhood interventions in the municipality of Boa Vista, in the North area of Brazil. Adapted from the Reach Up program, it offers comprehensive parental support and early childhood stimulation from pregnancy to 36 months. The project aims to provide responses to many issues regarding transforming an intervention into public policy.
Equal since Early Childhood
Brazil still struggles with large socioeconomic inequalities, especially in poor urban and slum areas where children are often exposed to lack of hygiene, air pollution, and violence. Over the past decades, the Brazilian government has successfully implemented a home visit-based primary care program, The Family Health Strategy, and a conditional cash transfer program, Bolsa Família, improving the lives of many families across the country.
Recently, focusing on early childhood development and building on the Bolsa Família program, the government has created the Criança Feliz (Happy Child) program, aiming to promote positive parenting practices and child stimulation through home-visits.
Survive and Thrive in Brazil was created to capitalize on the policy environment, offering a structured evidence-based early childhood development (ECD) intervention, previously tested in a pilot study in São Paulo, that could be adapted by municipalities implementing the Criança Feliz.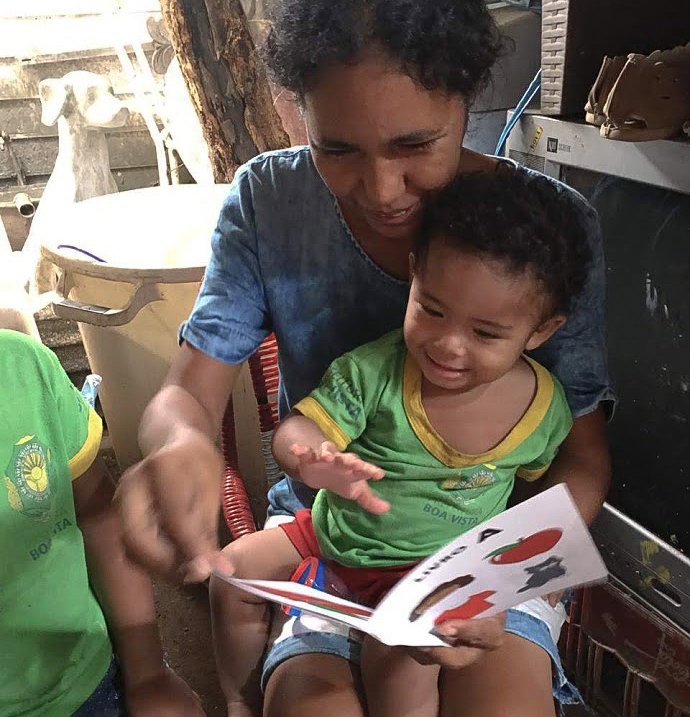 The Value of Survive and Thrive
With the sustainability of the scaling intervention in mind, S&T evaluates two delivery platforms that use the same content and methodology based on the Reach Up curriculum:
A home visit-based platform suggested by Criança Feliz
A small group-meetings platform, financed by the Inter-American Development Bank's ECD Fund, where 8 to 10 caregivers and children attend fortnightly meetings at the nearest social service unit.
Besides the benefits of the home-visit, the group sessions may also create peer support, which may be very important for the most vulnerable urban families, that often lack social support. Provided that group sessions are effective, they may be a cheaper solution, that can be considered during the scaling up of ECD services across Brazil.
Survive and Thrive in Brazil will provide important evidence-based knowledge about the scale up process of interventions, such as possible adaptations of interventions to cope with government demands, partnerships with government and other actors during implementation, and ways to guarantee sustainability and quality.
Do you know similar programs in your country or community? Share them in the comments section below or mention @BIDgente on Twitter.