It was June 28, 1969. At that time, there was a concentration of bars and venues frequented by LGBTIQ+ individuals located in New York's East Village neighborhood. They were illegal establishments and, for the most part, controlled by the mob. Police harassment was frequent, with periodic raids and arrests.
This was so until June 28 at 1:30 a.m., when, during one of these raids – this time at the Stonewall Inn club – several dozen LGBTIQ+ individuals decided to resist the police. At this moment the "Stonewall Riots" were unleashed: six days of fierce street clashes in lower Manhattan, which resulted in dozens of injuries and became a symbol of LGBTIQ+ individuals' struggle for equal rights. The modern equal rights movement for the LGBTIQ+ community was born out of that raid.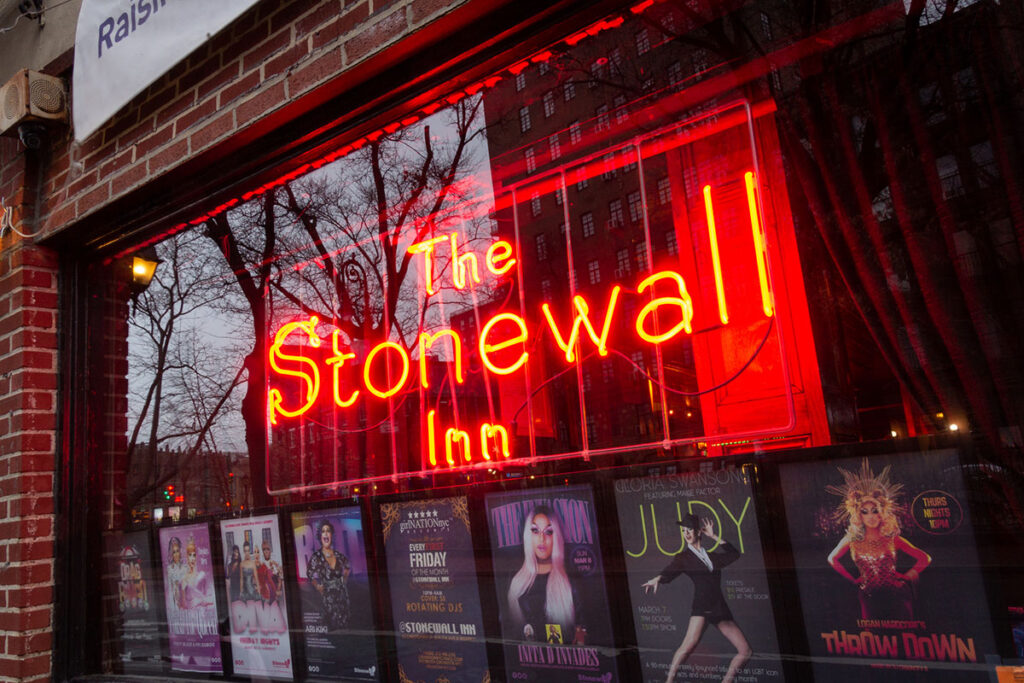 More than 50 years have passed since the Stonewall Riots and the LGBTIQ+ equal rights movement has reached numerous milestones, starting with the legalization of different gender orientations in numerous countries. However, harassment and discrimination against these populations is still strongly prevalent, not only in the U.S., but also in Latin America and the Caribbean (LAC). And, as in the Stonewall case, there is still much progress to be made in the region to eradicate discrimination, including a considerable portion that stems from the countries' judicial and law enforcement systems.
Challenges and gaps for LGBTIQ+ inclusion in Latin America and the Caribbean
Despite legislative and social advances for the LGBTIQ+ community, especially in the last decade, the levels of violence against LGBTIQ+ individuals are worrying. For example, 63% of hate-related crimes (i.e., crimes caused simply by the victims' gender, race, or sexual orientation) in Latin America between 2014 and 2019 were LGBTIphobic. A 2014 Pew Research Center poll showed that 7 of every 10 people in LAC consider homosexuality to be morally unacceptable.
The problem is more complex because there is a wide disparity in the legal treatment of LGBTIQ+ individuals throughout the region. In the last decade, Argentina, Brazil, Chile, Colombia, Ecuador, Mexico, Costa Rica, and Uruguay have legally recognized civil unions or same-sex marriage. However, in several countries in the region, legislation continues to criminalize same-sex unions.
Prejudice against the LGBTIQ+ community, as well as increased discrimination and violence, were evident in responses to COVID-19 in all regions of the world. The pandemic exacerbated these problems in regions such as Europe and the United States, as well as in various countries in Latin America and the Caribbean. LGBTIQ+ individuals reported feeling increased discrimination and mistreatment in their homes and neighborhoods from the onset of the quarantine period. In May 2020, for example, the UK reported a 38% increase in calls related to domestic abuse among the LGBTIQ+ population.
LGBTIphobic violence doesn't only occur in private spaces, but in public spaces as well, and its perpetrators also include law enforcement officers. While there is an underreporting and absence of information regarding the deaths of LGBTIQ+ individuals at the hands of State agents, according to a report by the Inter-American Court of Human Rights (IACHR), police officers are directly involved in a "good number" of murders of trans women. Several organizations have even reported that police forces feel empowered to exercise violence against LGBTIQ+ individuals.
This evidences not only a serious problem in terms of violence committed by State agents, but also high levels of impunity and lack of adequate training. In addition, it highlights the need for improvements in terms of protocols for justice operators, which must be followed in order to provide a service that facilitates access to justice free of discrimination.
How to strengthen the security and justice sector's response to LGBTIQ+ individuals?
The role of law enforcement is critical in protecting the LGBTIQ+ community. It is important to strengthen the response of the security and justice sector (police, prosecution, and/or judiciary) to prevent violence against LGBTIQ+ individuals and provide them with adequate care. The response of the security and justice sector has to aim at sensitizing its personnel and improving its information management systems. Among other things, this means:
Tracking and monitoring cases of violence and their responses.
Strengthening the investigation and prosecution of cases of violence against LGBTIQ+ individuals.
Promoting inter-sectoral coordination to provide adequate, timely, and comprehensive care to LGBTIQ+ individuals who are victims of violence.
More than 50 years have passed since the Stonewall Inn riots and although the LGBTIQ+ community has made significant progress towards equal rights in this time, it would be a grave mistake to think that events such as the 1969 riots unleashed in New York won't happen again. Much remains to be done to reduce LGBTIphobic violence and empower our region's security and justice institutions to ensure the safety of all its citizens.
Reducing homophobic attitudes and behaviors among security forces is of enormous importance, as it would allow people from the LGBTIQ+ community to not have to hide their sexual identity. That is a key issue, since one of the challenges in LAC is determining the percentage of the population that identifies as LGBTIQ+. Social rejection, combined with law enforcement's attitude, increases these individual's feelings of being unprotected and leads them to hide their identity. This, in turn, makes it difficult to implement public policies that protect them from violence.
Therefore, although we commemorate LGBTIQ+ Pride Month in June, we must make this commemoration a reminder of the principles of the movement for everyone's equality, regardless of their sexual orientation or identity, and set a tone for the work that lies ahead to achieve this goal. The path commenced at Stonewall Inn is far from over.
In commemoration of LGBTIQ+ Pride Month, the Inter-American Development Bank (IDB) reaffirms our commitment to support the region's countries to improve the reality faced by the LGBTIQ+ population. This, by financing Technical Cooperation projects such as "Strengthening the Security and Justice Sector's Response to LGBTQ+ Individuals" (ATN/OC-18767-RG), which aims to strengthen the response of the security and justice sector in preventing violence against LGBTQ+ people in LAC and providing adequate care in cases of victimization. This project is expected to:
Deepen the existing information on violence against LGBTIQ+ individuals, in particular within the security and justice sector.
Generate a standardized model protocol for attention to LGBTIQ+ individuals to prevent violence and discrimination by the sector's institutions.
Create regional spaces for dialogue and training for these institutions' personnel on this model protocol.
Through this operation, we hope to catalyze new efforts as well as build new alliances in order to close existing information gaps and meet the demands of the LGBTIQ+ population in more countries in Latin America and the Caribbean. In a highly polarized world, we are very proud to demonstrate with concrete actions the Bank's commitment to ensuring the rights of LGBTIQ+ people in our region.