Ever since the presidents of Chile, Colombia, Mexico, and Peru signed the Framework Agreement for the Pacific Alliance in June 2012 at the Paranal Observatory in Chile, the four countries have been hard at work to create an area of deep integration in Latin America that will increase trade openness, boost competitiveness, and foster growth.
May 1, 2016, marked the coming into force of the Additional Trade Protocol to the Framework Agreement (link in Spanish), through which the four countries have created a free trade zone.
This is a major milestone on the path to achieving the goals established by the Pacific Alliance member countries, and has major implications both for the initiative and the region.
The Additional Protocol not only harmonizes existing trade agreements between the four Pacific Alliance member countries but also establishes new regulations for the liberalization of trade in goods, services, capitals, and the movement of persons, while also incorporating measures to regulate new issues in international trade such as e-commerce, trade facilitation, regulatory coherence, and value chains.
This is a significant achievement not only for the countries that make up the Pacific Alliance, but also for Latin America as a whole.
Given the downturn in demand from their trade partners, low international commodity prices, and the contraction of their exports, the countries of Latin America need to focus more than ever on stimulating economic growth in the region and integrating themselves fully into the global economy.
On May 1, 2016, the four countries eliminated tariffs on 92% of the goods that they trade between one another. Those on the remaining 8% will be phased out until the tariff rate is at zero for all goods. Likewise, the Pacific Alliance countries negotiated a unique set of rules of origin that from now on allow the accumulation of origin, which facilitates the use of inputs from any of these countries by the private sector and thus fosters the creation of regional production chains.
The Additional Protocol also includes agreements to liberalize trade in services and investments and make the cross-border movement of goods and services more efficient and less costly by fostering automation, e-commerce, and the use of new information technologies. This will simplify such procedures, reducing paperwork and red tape.
Plans such as establishing single electronic windows for foreign trade, interconnecting these, and adopting mutual recognition agreements for programs that expedite the cross-border transit of goods—such as the authorized economic operator program—will soon become a reality in Pacific Alliance countries.
Why is the Additional Trade Protocol to Pacific Alliance so important?
The initiatives mentioned above are not just a list of accomplishments. On the contrary, they represent a new model for regional integration. The changes that we are experiencing at the global level have made the need to take part in global production chains ever more pressing. The same is true of making the most of the use of technology. These are the new drivers of economic integration.
The Pacific Alliance is an opportunity for member countries to increase trade between them, but also for local companies to grow their exports outside the bloc, particularly towards the Asia-Pacific region.
The recent signing of the Trans-Pacific Partnership (TPP) by 12 countries—three of which are Pacific Alliance members (Chile, Mexico, and Peru)—is a major step in this direction. Once passed, the TPP will promote convergence and harmonization towards new standards in the region, reducing transaction costs and facilitating the participation of the private sector in these global chains.
These reasons perhaps explain why the Pacific Alliance has sparked considerable interest at the global level: it currently includes 42 observer countries, two countries in the region are interested in joining (Costa Rica and Panama), and others are exploring new forms of rapprochement and cooperation (New Zealand and Argentina).
Chile, Colombia, Mexico, and Peru have made great strides towards increased integration. The liberalization of trade, in conjunction with solid macroeconomic policy, is bearing fruit. This new chapter in history will allow us to take on the challenges we have yet to resolve, such as increasing productivity, diversifying trade, and improving education so as to have a workforce that is better prepared for the new era.
Join the conversation by subscribing to our new blog today.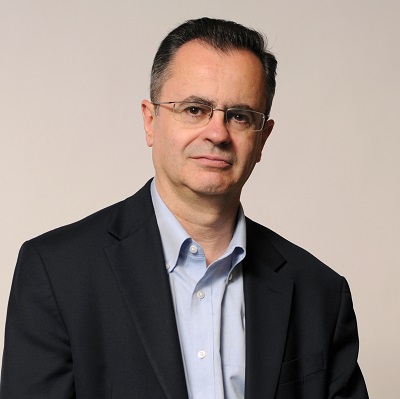 Antoni Estevadeordal es el Gerente del Sector de Integración y Comercio del Banco Interamericano de Desarrollo (BID). Ciudadano español, es experto en política comercial, integración económica y cooperación regional en América Latina y el Caribe, Asia y Europa. Desde su incorporación al Banco en 1993, ha participado en numerosas estrategias y operaciones del BID, y en particular, ha contribuido al diseño de nuevos instrumentos de programación y productos financieros para apoyar el desarrollo comercial e iniciativas de integración regional. Fue responsable de la asistencia técnica del Banco al proceso ALCA desde 1995 a 2000. Ha coordinado el programa de investigación del Banco en temas de comercio e integración, así como varias iniciativas conjuntas con la OMC, OMA, ADB, UE, OEA y Naciones Unidas, entre otras. Previo a su incorporación al BID, impartió clases en las Universidades de Barcelona y Harvard. Obtuvo su doctorado en Economía en la Universidad de Harvard y su licenciatura en Economía en la Universidad de Barcelona.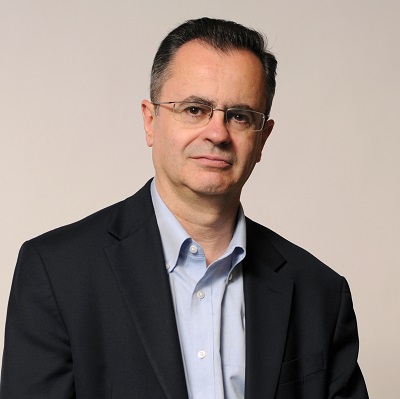 Latest posts by Antoni Estevadeordal (see all)