With food inflation for a median country in Latin America and the Caribbean running at 14% in 2022, its highest level in 20 years and even core inflation — excluding energy and food — running at 7%, central banks in the region have been compelled to keep interest rates aloft. This has contributed to an important social goal because the poor spend the largest share of their income on goods and services and inflation harms them the most.
But this effort to fight inflation and protect the poor requires a delicate balancing act. High interest rates imposed by central banks have successfully cut inflation in many countries. At the same time, they have a dampening effect on investment and consumption and, by slowing the economy, can reduce employment. In countries with high informality, like those of Latin America and the Caribbean, they also may cut the income of informal workers — many of them poor — more than that of formal ones because informal workers are unprotected by minimum wages and contract negotiations that formal workers enjoy.
The Double-Edged Nature of the Inflation Fight
The fight against inflation can thus cut both ways, lowering prices for the poor while also, in the short run, jeopardizing their incomes and job security. This creates a tremendous challenge in mitigating inflation's impact, one plumbed in the fourth chapter of the recently released 2023 Latin American and the Caribbean Macroeconomic Report.
To start with, governments must be exceedingly careful in wage negotiations. In Latin America and the Caribbean, wages in the formal sector are strongly indexed to past inflation, creating a vicious cycle in which wage hikes perpetuate, rather than simply compensate for price increases. Excessive salary hikes in this scenario may harm  jobs if  inflation falls and real wages are more than employers are willing to pay. For that reason, wages negotiated on the basis of expected, rather than past, inflation not only help keep prices under control but may also protect employment in the formal sector.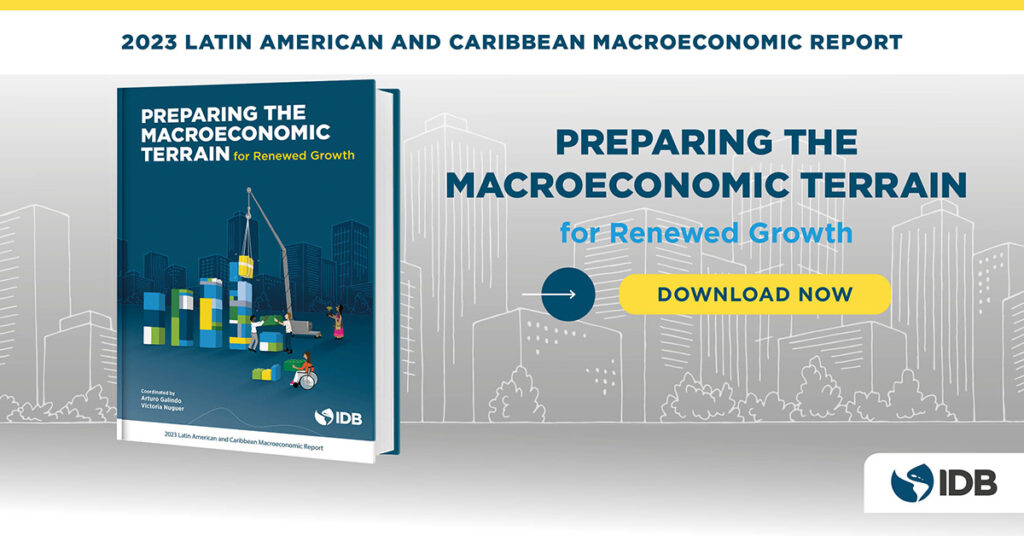 In the meantime, carefully targeted energy and food subsidies can mitigate some of the pain for the neediest and most vulnerable. Investment in infrastructure, ranging from roads to digital innovations that link them to goods and services, may boost their income. Evidence shows, after all, that better infrastructure and greater efficiency benefit the poorest people the most.
The Need for Labor Market Reforms
Reforms to improve the functioning of labor markets and reduce informality are crucial. Companies during difficult economic times are often reluctant to hire workers because of costly obligations, including health insurance, and pension and severance payments. Workers may also choose to work informally because formal companies deduct the cost of meeting those obligations from their salaries. If regulations were eased, however, and workers had access to types of universal insurance that paid for their health needs and pensions whether they were employed or not, companies might be more willing to hire workers and workers more willing to work in the formal sector, with all the accruing benefits of higher wages, job stability and career advancement.
Other policies would also help workers, including those that focus on the creation of new firms and of job search systems and databases that allow potential employers and employees to easily find each other.
Reversing the Deterioration in Social Indicators
The first 15 years of the 21st century generated impressive gains in the fight against poverty and inequality in Latin America and the Caribbean. But those positive indicators began to revert in subsequent years due to stagnating growth and deteriorated even further as a result of the COVID-19 pandemic. While the economic recovery of the last two years has returned poverty numbers to their pre-COVID trends, the region is still on a deteriorating path in leading social indicators, and the slow GDP growth of 1% expected for this year is unlikely to give them much of a boost. Still, there is reason for optimism if the right policies are put in place. If inflation can be brought under control, subsides effectively targeted to the poor, and conditions set to improve labor markets, much suffering can be alleviated until better worldwide economic conditions lay the groundwork for renewed growth and wellbeing.