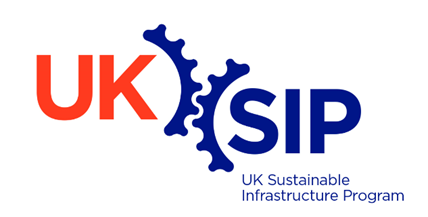 Since 2018, the British Government, together with the IDB, designed the United Kingdom Sustainable Infrastructure Programme (UKSIP) to catalyze private investment in sustainable infrastructure aligned with the Nationally Determined Contributions (NDC) and the Sustainable Development Goals (SDG) in Brazil, Colombia, Mexico, and Peru. This partnership between the British government and the IDB Group has supported the creation and strengthening of institutional and regulatory frameworks in energy, transport, water and sanitation, and financial markets. Through technical assistance, we have supported the public sector to create the conditions for private capital investment, giving life to clean and transformative infrastructure projects in the four beneficiary countries of the program. UKSIP also has funds for blended finance that IDB Invest invests in projects in these countries with innovative business models and mobilizing new investors. From our work in the past five years, we can present several success stories.
What have we achieved during the past five years?
Between 2018 and 2022, the UKSIP approved technical assistance of more than US$18 million. It supported the preparation of national infrastructure plans, roadmaps, the design of regulatory frameworks, and even the optimization of algorithms to determine connections to the electricity grid. Through UKSIP, almost 30 organizations have been supported with technical advice, to publish close to a dozen policies and rules to facilitate sustainable infrastructure projects and the participation of the private sector.
In Colombia, for example, the program supported the development of a Hydrogen Roadmap and a national strategy to accelerate decarbonization that supported the transformation of the sector, including long-term auctions to incorporate non-conventional renewables into the energy matrix. UKSIP also helped integrate sustainability considerations into Peru's National Infrastructure Plan and into projects under the National Infrastructure Fund, Mexico's largest public fund for infrastructure. In addition, in Brazil, it supported the preparation of an Economic Development Plan for the Amazon that included the identification of priority supply chains and their socioeconomic and environmental impact.
UKSIP has also worked to transform mobility in the main cities of the beneficiary countries. In Colombia, it contributed to introducing electric buses in Bogotá and throughout the country, which is estimated to reduce more than 22 million tCO2e by 2040. In Mexico City, it has contributed to active mobility, electromobility, and the promotion of the use of other means of mass transport such as the cable bus, whose first line (developed with the support of UKSIP) moves more than 50,000 passengers per day.
This upstream work has enabled IDB Invest to recently close five projects with US$50 million in UKSIP participation, investing in solar energy generation and electric buses in Brazil and Colombia. The activities have been as varied as the decarbonization challenges and ambitions of the four countries.
A good example of the complementarity between technical assistance and blended finance are two solar energy projects that IDB Invest approved for Colombia. With a US$20 million participation from UKSIP, these projects, are in La Unión and La Mata. They were awarded power purchase agreements in one of the first and most successful auctions organized by the Colombian Ministry of Mines and Energy in 2021 to promote investment in renewable energy projects after driving the growth of contracts and long-term financing in the Colombian market, the design of which was supported in part with technical assistance from the UKSIP. The projects will have a total installed capacity of 252 MW, equivalent to the annual consumption of more than 230,000 homes in Colombia, and are expected to come into operation in mid-2023.
In Brazil, IDB Invest approved Mendibum, a photovoltaic solar energy project that has a US$10 million participation from UKSIP, which will add 531 MW of solar generation capacity to the energy matrix and will specifically support the production of low-carbon aluminum. The UKSIP involvement promotes Mendubim's acquisition of 24/7 non-conventional renewable energy, matched on an hourly basis for its delivery obligations under its PPA when the solar plant is not producing power, a pioneering strategy in the country.
The other two projects approved by IDB Invest are focused on the transport sector and seek to support the use of electric buses in Colombia: Guagua Fontibon Electric Bus and Guagua Usme Electric Bus, which have jointly obtained an investment from UKSIP of US$20 million. These two projects financed the acquisition of 401 electric buses that operate on 10 routes in the Fontibon and Usme districts, in the city of Bogota, under the concession modality, with an innovative contracting model that is expected to be replicated in Colombia and other countries and supported with technical assistance. These projects will have an estimated reduction in CO2 emissions of around 380 ktCO2eq, which includes pollution by particles and nitrogen oxides.
What do the next years hold for UKSIP?
In 2023, UKSIP will continue to scale up sustainable infrastructure development by approving additional technical assistance of almost US$5 million. This will be used for strategic issues, such as supporting the expansion of distributed generation, increasing energy efficiency measures, and strengthening sustainability criteria in the planning and structuring of projects. This will continue to help facilitate private investment to decarbonize infrastructure services in our region.
UKSIP is a great example of an innovative mechanism, replicable in other countries, to catalyze sustainable schemes to plan, design, and finance investments aligned with the NDCs and the SDGs.
---
This post was elaborated in collaboration with Elee Muslin, Lead Investment Officer, Blended Finance in the Financial Products and Services Division at IDB Invest which is based in Washington, D.C.
Elee joined IDB Invest in 2013 and specializes in structuring blended finance investments into high-impact projects with a particular focus on infrastructure and energy. He has structured or managed some of IDB Invest's largest bilateral climate funds and currently leads IDB Invest's participation in the United Kingdom Sustainable Infrastructure Program (UK SIP).  Previously, Elee held various leadership roles at the Clinton Climate Initiative (CCI) of the William J. Clinton Foundation, including originating global business development and advisory engagements for the C40 Cities for energy efficiency and with the Midwest Governors Association for carbon dioxide-enhanced oil recovery and earlier worked as a proprietary bulk commodities and chemicals trader in New York. He holds an MBA from the Tuck School of Business at Dartmouth College, an M.A. in Energy and Economics from the School of Advanced International Studies (SAIS) at Johns Hopkins, and a B.A. in International Relations from Brown University.