The COVID-19 pandemic widened pre-existing opportunity, skills, and achievement gaps, with devastating impacts on our future generations. It has been more than two years and a half since the pandemic has changed the lives of 165 million students in Latin America and the Caribbean (LAC), who, on average, lost 237 days of school and faced tremendous learning losses.
In fact, the latest IDB flagship report highlighted the following:
Learning losses represent more than an entire year of schooling
The risk of dropping out of school is now 2.5 times higher
If we fail to act, young people in Latin America and the Caribbean (LAC) will see a decrease in their annual income of between $15,000 and $30,000 over their lifetime due to lower educational achievement.
Viktor Frankl wrote, "In times of crisis, people reach for meaning. Meaning is strength. Our survival may depend on our seeking and finding it."
In commitment to their communities, youths are transforming our societies in many ways: as activists working to close gender gaps, combat climate change, and reduce violence; as entrepreneurs creating innovative products; as scientists supporting efforts to address COVID-19; as artists keeping culture alive; and as changemakers in academia, governments, and civil society shaping our democracy.
Young leaders in LAC are raising their voices and calling for economic justice, equality, and rights- including quality education- blazing a path forward for humanity.
Skills for Life in the 21st Century
At the Inter-American Development Bank (IDB), we are implementing a roadmap to prepare educators and students for today's challenges and future opportunities. As part of the IDB's 21st Century Skills Initiative, we are helping countries transform their education systems by working alongside stakeholders from the public, private, and civil society sectors.
We are also working with more than 50 coalition partners to equip young people with skills for life, employment, and entrepreneurship.
The 21st Century Skills Initiative has programs and knowledge products in six key areas: art, citizenship, digital skills, behavioral science, sports, and mindfulness, which all aim to develop transversal skills. We believe in lifelong education, integrating both formal and non-formal education, to provide flexible and personalized learning experiences.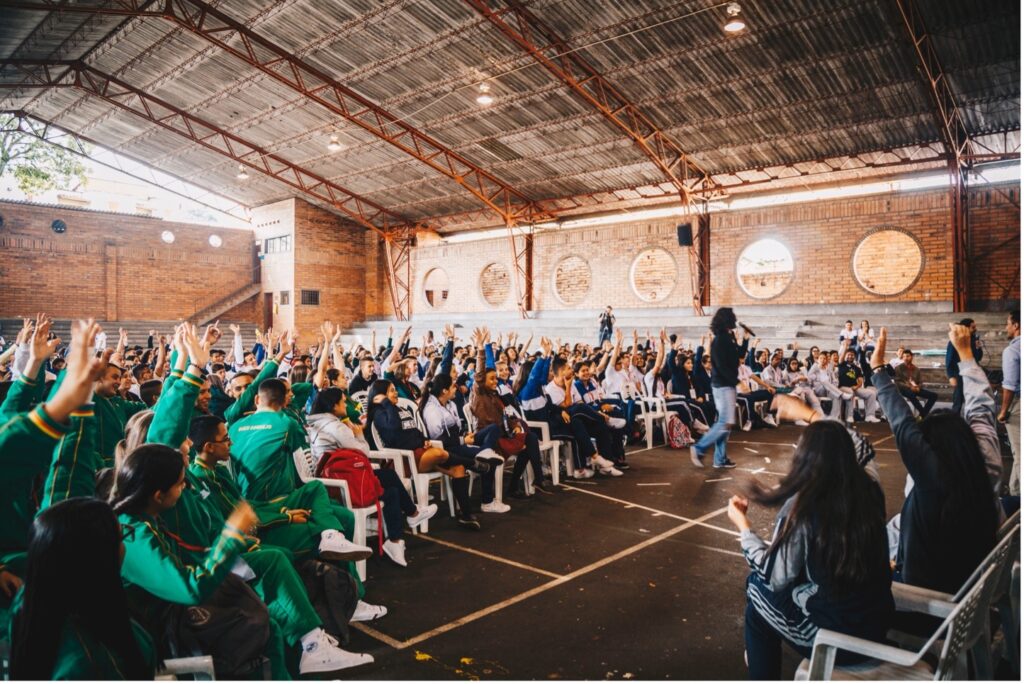 Four Key Skills Youth Need in the 21st Century
Transversal skills enable young people to reinvent themselves throughout all stages of life, adapt to changing and diverse circumstances, and identify opportunities for growth amid differences. Among them, 21st-century skills, or transversal skills that people need in the 21st century, include:
Digital skills (such as computational thinking)
Advanced cognitive skills (such as critical thinking and problem-solving)
Executive function-related skills (such as self-regulation and metacognition)
Socio-emotional skills (such as self-esteem, adaptability, creativity, perseverance, and empathy).
We consider these skills are both transversal and foundational, as they are widely transferable to various contexts, not specific to a certain job, task, sector, discipline, and occupation, and key competencies for individuals to thrive.
In sum, 21st-century skills help individuals of all ages to reinvent themselves throughout life and adapt to changing and diverse circumstances while navigating new and significant challenges, including climate change, migration, aging, and the Fourth Industrial Revolution.
Transforming Youth for the Future: Skills for Life Series
As a part of the 21st Century Skills Initiative's efforts to create applicable knowledge to help generate impactful solutions, through IDB Skills for Life Series, the IDB has introduced more detailed information about transversal skills -such as learnability, digital skills, digital literacy, critical thinking, creativity, media literacy, and social skills for inter-ethnic cohesion- to address the strategic importance of equipping young people with skills for employment, entrepreneurship, and life.
In this series, distinguished education experts and professionals share their insights and knowledge about different transversal skills.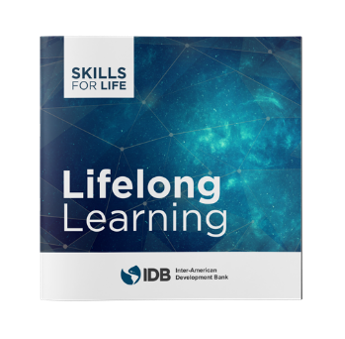 Systems of learning need to adapt to a new normal of global life. Alarm bells have been ringing for the last decade about the future of work and the changing skills demands brought on by technology and automation. Communities, regions, and countries need to make strategic investments in redesigning today's learning systems into systems of lifelong learning that will best position them and their workforce in a globally competitive environment. This skills brief offers recommendations on how to properly enable lifelong learning systems. Learn more here.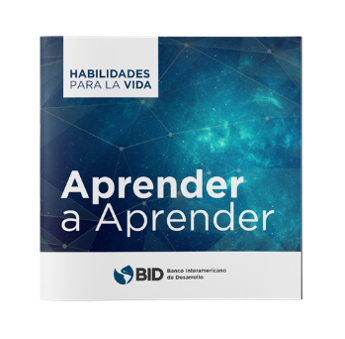 Learning how to self-regulate the learning processes to make efforts to learn more effectively is a key life skill. Not surprisingly, one of the most important characteristics of successful learners is their capacity for self-regulation. In this brief, Hector Ruiz Martin shares expert insights on how to regulate one's learning processes is nothing other than learning to learn. Download the report here.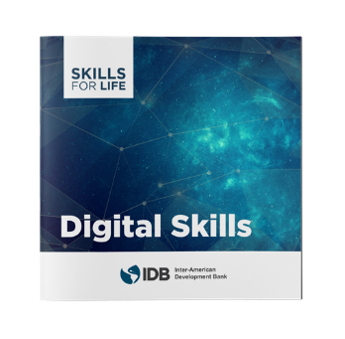 Digital skills are becoming more relevant than ever, because of the digital revolution that we are experiencing in the labor market, but also due to the accelerated needs for them that COVID-19 brought about. There have been efforts to help develop and assess digital skills. Yet, despite these efforts, many people still face difficulties in developing an appropriate level of digital skills. Download this brief and learn how we can develop, train, and measure digital skills, as well as the implications of training and measurement of digital skills.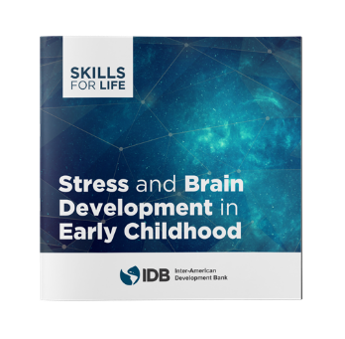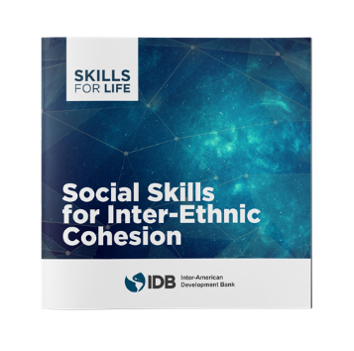 Social skills are essential to building empowered and cohesive communities in ethnic diversity. In a world with massive population movements and growing anti-immigrant sentiments, schools stand out as important platforms to instill key social skills into our children to build inter-ethnic cohesion. Achieving this requires the implementation of rigorously tested educational actions. This brief provides the evaluation results of a particular educational program that was implemented in a high-stake context where the ethnic composition of schools changed abruptly due to a massive refugee influx. The program significantly lowered peer violence and ethnic segregation in schools and improved prosociality in children.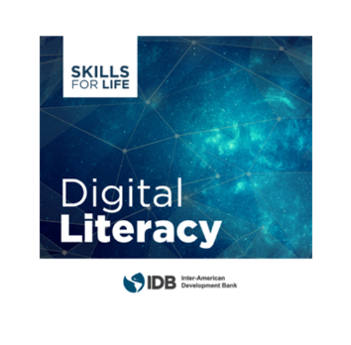 In this brief, we examine the concept of literacy and digital literacy. Then, we review the latest digital literacy studies in the United Nations Educational, Scientific and Cultural Organization (UNESCO), the European Commission, the United Kingdom, and the United States. Lastly, we provide suggestions by comparing digital literacy studies, including ICT studies, in South Korea with international literacy assessment metrics. This brief aims to contribute to developing digital literacy measurements applicable to ICT in education internationally and mitigate the digital divide. Learn more here.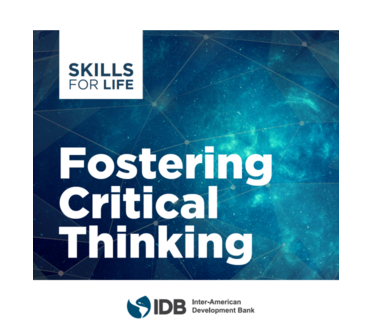 Critical thinking has become key to the skill set that people should develop not only to have better prospects in the labor market, but also a better personal and civic life. This brief shows how policymakers and teachers can help students develop their critical thinking skills. This brief defines critical thinking skills and shows how the concept can be translated into teacher-friendly rubrics to support them to design or redesign better lessons but also to assess their students. Lastly, the brief highlights 10 concrete steps for policymakers, school principals, and teachers to better prepare students for the future with critical thinking skills and improve the quality of their education.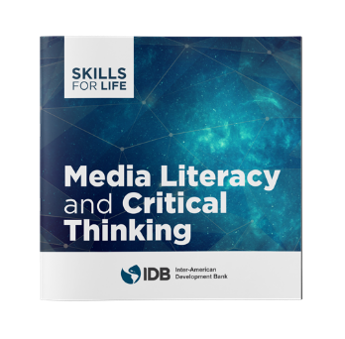 Media literacy education is a tool for combating mis/disinformation in a time where there is so much uncertainty. The lack of credible news means that we are left with news stories driven by propaganda, misinformation, or manipulated content and even fiction or just fallacy. This impacts every person in every situation and influences the conversations, policy, and beliefs whether we are talking about race, gender, economics of poverty, climate, and so much more. Learn more here.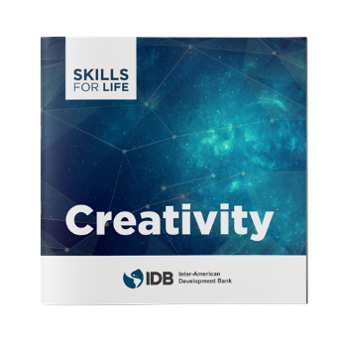 Creativity is a critical human 21st-century skill that allows us to produce novel and valuable ideas. Creative ideas are original and make a unique contribution to any field, but also, they help to solve complex problems that humanity is continuously facing. Creativity is essential at the individual level to solve problems on the job and in daily life. This brief will discuss how creativity has been conceptualized and will share some strategies to foster creativity in a learning environment and the workplace. Also, it will discuss how technology impacts creativity development. Learn more here.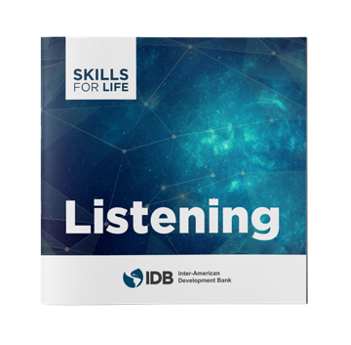 As we face the ravages of COVID-19, climate change, economic disparities, and social injustice, the world needs listening skills more than ever. Listening skills are one of the core life skills that are critical in life, work, and school. Listening skills enable children to access information, develop other skills, such as empathy and critical thinking, and have better academic performances and lives. Listening skills are one of the most desired and needed in workplaces. In this brief, we explain the importance of listening skills and listening processes. Then, we review how policymakers can help develop listening skills. Lastly, we review how policymakers can measure and assess listening skills. Learn more here.
To this end, the curriculum reform is at the top of the education agenda today. Skills gaps are growing between what society and the labor market need, and what formal systems of education and training provide. The curriculum is the primary instrument for education systems to translate what society needs in terms of human capital, into specific content, competencies, and skills. This new IDB report examines how different education systems inside and outside the Latin American and Caribbean region have incorporated 21st-century skills in their curriculum, and the enabling conditions to translate the intended curriculum into a de facto curriculum in the classroom. How people are educated and trained today will determine whether countries in the region will be able to transform and provide greater prosperity and opportunities for all. Discover best practices and lessons learned here.
Latin America and the Caribbean region must invest in its human capital and take advantage of its demographic dividend in order to prosper, innovate, and achieve sustainable growth. The Bank will continue to foster 21st-century skills in the region by strengthening ecosystems, promoting public-private partnerships, and providing lifelong learning opportunities.
Stay tuned and follow our blog series on education, economic opportunities and #skills21. Download our publications on skills for life and keep an eye out for our news!