Open knowledge is amply defined as knowledge that is accessible, free to use and free to its user. This concept is part of a movement that seeks to make information more available to facilitate the collaborative creation of solutions for the public.
"Abierto al Público" (Open to the Public) is an IDB blog where we explore the use of open knowledge through data, code and other means. We promote data-driven decision making and technology transfer, as well as taking an active role to facilitate inclusive learning about the new frontiers of the digital society.
Learn about the trends of openness and the application of open knowledge in social and economic development, especially in Latin America and the Caribbean, ranging from basic concepts to more technical discussions in the following areas:
Open Data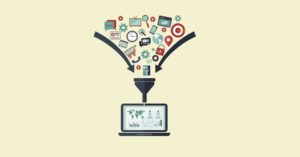 We talk about the standards around opening data and the opportunities for reuse and maximize their potential. We highlight open data sources, such as the IDB Numbers for Development portal. We also explore techniques for data analysis and visualization to strengthen insights derived from data, whether they are numbers, text or other means.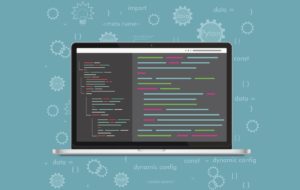 Open Source
We write about the open source movement in Latin America and the Caribbean and how to adapt and reuse open-source software and other digital tools to new applications and contexts. We share the stories of the IDB's Code for Development initiative and highlight collaborative opportunities related to open-source software and inclusive digital development.
Knowledge Management
We value reflection on processes, the capture of lessons learned, and organizational learning techniques, as ways to generate a virtuous circle of open knowledge.
We promote open innovation methodologies and co-creation to solve public challenges.
Open Learning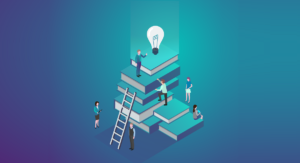 We promote online learning through open resources such as IDBx mass open courses (MOOCs) and virtual classrooms as free and accessible training sources for professionals. We create knowledge menus to talk about new topics and explore trends.
Open Systems
We cover collaborative initiatives related to co-creation of solutions for the public and exchanging information across institutional and national boundaries. We gather good practices to guide collaboration and civic co-creation. We look closer behind the trends in the convergence of technology with government and society and citizen participation. We open space for the emerging debate on digital rights.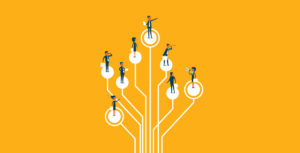 Why open knowledge?
Open knowledge allows us to expedite the response to different challenges, democratize the creation of solutions, and facilitate the reuse and the improvement of information and tools, which saves costs and reduces duplication of efforts, among other benefits. As we can see with different cases, opening knowledge generates and extends the impact of an action.
In the context of the fourth industrial revolution, at the IDB we believe that open knowledge is key to social and economic development in the countries of Latin America and the Caribbean. Knowing how to take advantage of data, technology, and information management is critical to maintain relevance in the new knowledge economy and accelerating digital transformation.
How do you open knowledge?
If you have ever written and published an article that anyone in the world can read and download, you have already opened your knowledge. But there is much more that can be contributed. Once the knowledge is open, the possibilities to apply it are endless.
How to reuse the knowledge of this IDB blog?
All content published in this blog is released through a Creative Commons Attribution-NonCommercial-Non-Derivative 3.0 Intergovernmental Organizations (CC-IGO 3.0 BY-NC-ND) license and may be reproduced with the attribution of the IDB and for any non-commercial purpose at its original format, provided it has a license under the same terms as the original. The IDB is not responsible for errors or omissions contained in derivative works and does not guarantee that such derivative works will not infringe the rights of third parties.
Any dispute related to the use of IDB works that cannot be resolved amicably will be submitted to arbitration in accordance with UNCITRAL rules. The use of the IDB name for any purpose other than the attribution and use of the IDB logo will be subject to a separate written license agreement between the IDB and the user, and are not authorized as part of this IGO CC- license.
Please note that the link provided above includes additional license terms and conditions.
The opinions expressed in this publication are those of the authors and do not necessarily reflect the views of the IDB, its board of directors or the countries they represent.