Este artículo está también disponible en / This post is also available in: Spanish
More than 1 billion people around the world have one or more types of disability. The way in which most urban areas are designed may prevent them from fully enjoying their city. In today's blog, on the International Day of Persons with Disabilities (PWD), we want to highlight the importance of taking into account the needs of the entire population when designing policies and public spaces in our region.
The importance of designing inclusive and accessible spaces for all
Worldwide, persons with disabilities face twice the rates of poverty due to limited access to health, education, and employment. This level of exclusion is both a violation of basic human rights, and a lost opportunity for social prosperity. Historically, disability was only linked to people's own difficulties in seeing, hearing, or walking without assistance. But increasingly, societies become aware that the ways in which we design our environments determine how people with disabilities can fully participate in our cities.
The aim is not to create bubble programs and spaces that only serve people with disabilities, but inclusive cities that serve all. For this reason, we shouldcontinue advancing how we design programs away from addressing exclusion towards mainstreaming inclusion.
Universal design: access for all
Universal design aims to provide access for as many people as possible. This approach allows PWD to be more independent and to have access to more opportunities.
But, what does accessibility mean? accessibility is a characteristic of spaces, that allows all people to participate in activities regardless of their individual capacity or abilities. It also means ensuring that people have adequate housing with diverse and inclusive equipment where necessary. Accessibility also hinges on bringing as many people as possible on board in the planning phases, so that people can have as many opportunities as possible to be fulfilled as individuals.
How can we design inclusive cities in Latin America and the Caribbean?
To design inclusive cities, we must ensure we have a strong ethical framework that allows us to act consistently with the principle of accessibility. Also, these principles should allow cities to work well in terms of land management, housing, basic public services, and the use of public space. For this purpose, a strong legal foundation starts with the United Nations principles and its Convention on the Rights of Persons with Disabilities (CRPD), and with the 2030 Agenda for Sustainable Development, specially SDG 11, which provides a powerful framework to guide local communities toward the achievement of disability‐inclusive development. Also, the Cities For All Campaign, launched on December 3rd 2018, aligns these three international frameworks and seeks to engage a broad range of stakeholders to help us incentivize and transform 100 cities to be more inclusive, accessible and resilient by 2030.
Likewise, the IDB, through its Vision 2025 aims to promote social progress by promoting universal access to public services of good quality, and coverage of basic needs and housing for all, including persons with disabilities, migrants, indigenous people, Afro-descendants, LGBTQ+ individuals and others historically excluded. In Ecuador, for example, the IDB project "Housing Solutions for poor and vulnerable households" being carried out by the Ministry of Housing and Urban Development (MIDUVI), seeks to reduce the housing deficit by implementing preferential rates and prioritization criteria for women heads of households and families with members with disabilities.
San José and Curitiba: example of inclusive participation and urban innovation in the region
Inclusive participation and innovation within cities are fundamental to make cities that listen to the needs of all. In the following lines we present two good practices carried out by cities in Latin America:
San José, Costa Rica:
In Costa Rica´s capital, the local government created a new office to deal with compliance with the national law enacted to defend the rights of persons with disabilities.
As part of that framework of equal rights, each six years, the local government carries out awareness activities and campaigns. In this regard, Yolanda Villalta Suazo, Lead of Accessibility Process, Municipal Operations and Urban Development Management form the City of San Jose states: "We offer awareness talks in schools and other places because we think that from an early age, people must understand that persons with disabilities must be integrated into society" says.
Curitiba, Brasil:
In Curitiba, inclusive innovation has been an important part to make cities accessible for all. To achieve this goal, the city has been supported by some startups. One is them is Ploy, a company that offers products designed to enhance the security, safety, comfort, and autonomy of wheelchair users. The product line includes a device that can be attached to a standard wheelchair to reduce risks and improve access in the streets, resulting in more freedom of mobility.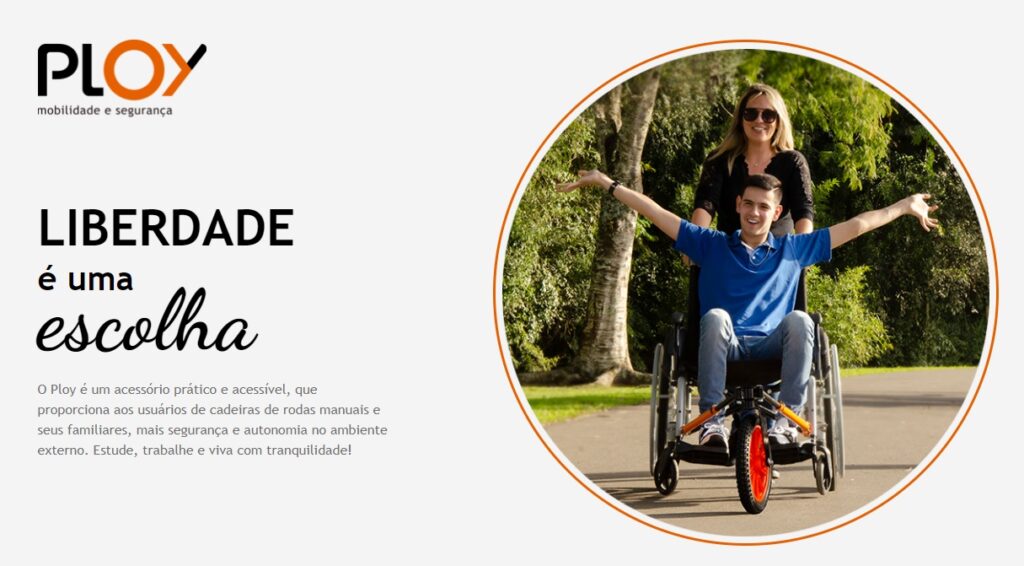 Another initiative includes the app, LookforMe. The smartphone app allows students with disabilities to gain assistance in learning environments. It uses Artificial Intelligence to process the information and content that teachers provide. For example, handwriting can be converted to text to assist people with visual impairments. Other options include features for hearing, motor, and cognitive impairments.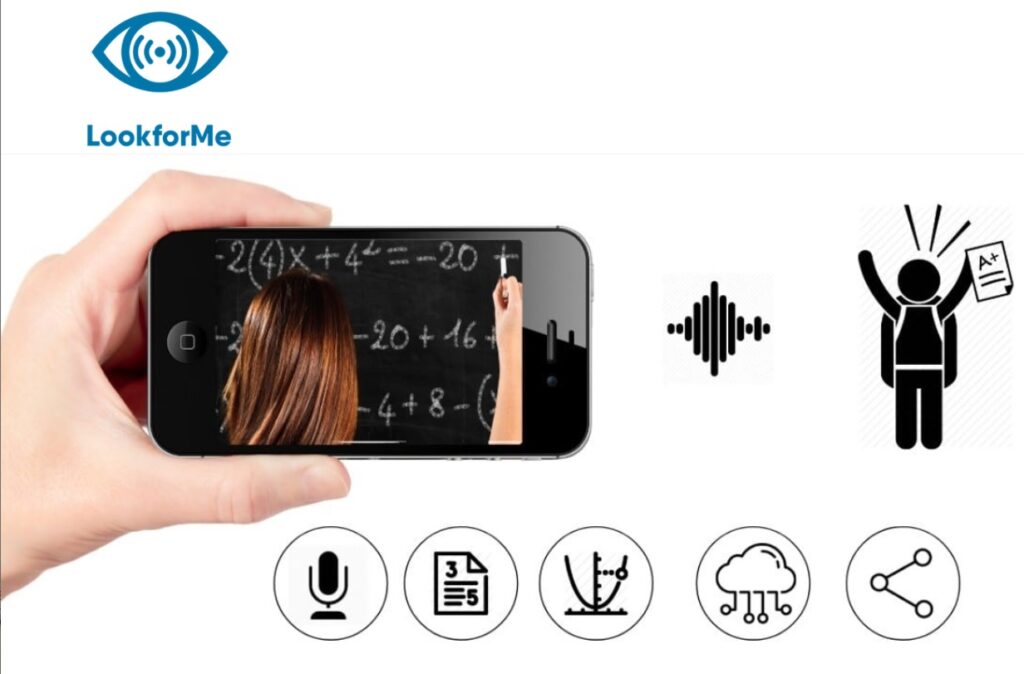 Accessibility makes its way in the cities of Latin America and the Caribbean
As cities grow in size and complexity, we need to think more about how they are built and who they are for. The need to build inclusive and accessible cities for all should be a priority. Accessibility is the key to inclusive cities.
To support cities' efforts, at the IDB we have developed a monograph (which can be downloaded here) that offers nine real case studies of how cities have proactively increased the inclusion of PWD. This publication aims to ensure that inclusion is taken into consideration since the early stages of project planning, through participation of different social groups, elimination of physical and social barriers, as well as awareness campaigns, among other activities.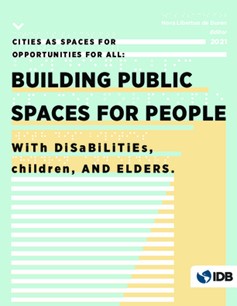 We invite you to share initiatives that your city has implemented by eliminating environmental obstacles and favoring access and enjoyment of public spaces. Please, write us in the comments section, we will be very happy to learn from them!
If you enjoyed this blog, sign up here to receive our monthly newsletter with all the blogs, news and events from the IDB Urban Development and Housing Division.