The daily practice of urban planning in any city entails innovative approaches that generate a vast amount of experiences and lessons learned worth to be shared. Platforms of global knowledge exchange between urban practitioners are essential to evolve the discourse of sustainable urban development. Public urban planning departments around the world create new solutions day by day to improve the quality of life of their citizens while preserving cultural and social heritage, cutting carbon emissions and adapting to climate change. Throughout the history of our cities, there has never been such a broad set of tools and strategies available to cope with those problems.
In this context, the IDB Cities LAB launched the "Vienna Exchange Program" as a program of knowledge exchange for public urban planning entities. In a two-month residence a public servant from Latin America and the Caribbean joined the Municipal Department 18 of the City of Vienna (MA 18). As response to the open call Vienna Calling, the IDB Cities LAB received 184 applications from 19 different countries. A mixed jury composed by the Inter-American Development Bank, the Austrian Ministry of Finance and MA18 selected a candidate to spend two months in Vienna: Roberto Madera, urban planning professional from the Municipality of Quito, Ecuador.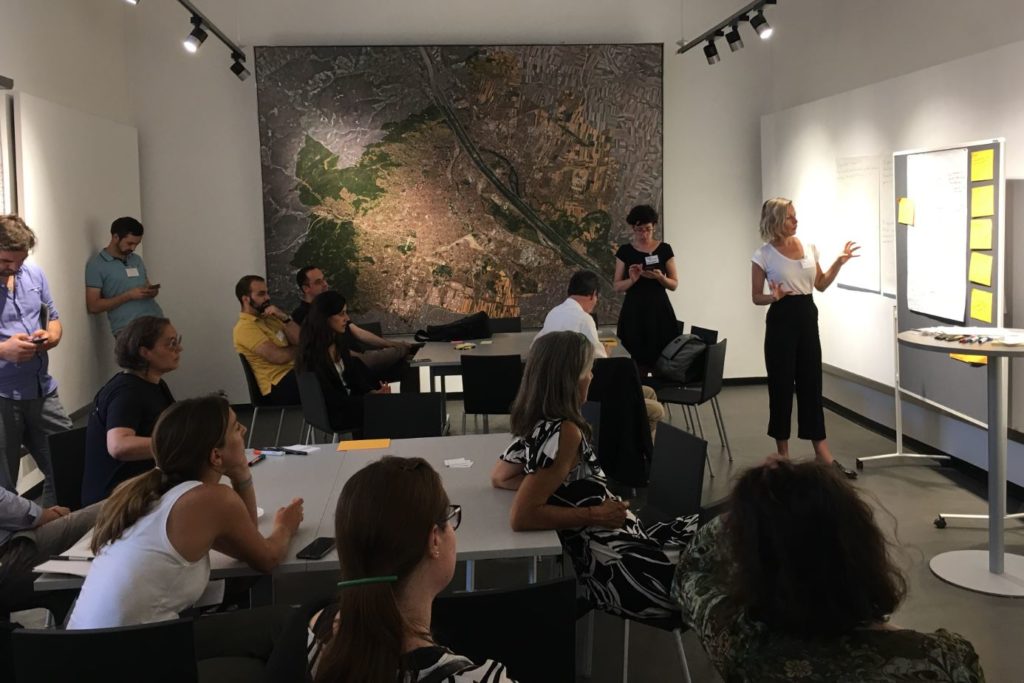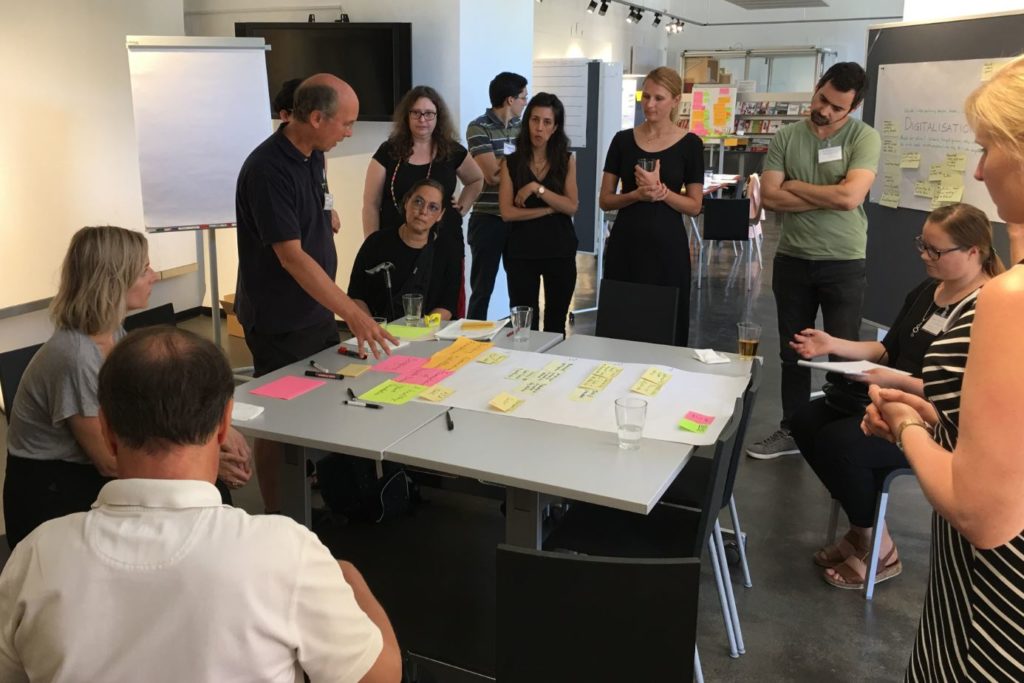 The program suggested a "ping-pong" methodology for the exchange of professional knowledge that allowed both institutions to learn from each others planning practices. In the words of the head of the Andreas Trisko, director of MA 18: "At the moment there are quite a lot of changes going on, starting with the digital revolution, ongoing changes in modern society, economical challenges and the mega-topic of climate change. These challenges challenge us to act differently, both minimizing our consumption of resources and reducing the amount of our emissions as well as preparing the city and its inhabitants for year-round higher temperatures. In that sense we want to learn from Latin America and the Caribbean; its people and planners are used to often manage big challenges with relative moderate resources. They have to be ingenious and inventive and have a great tradition of social interventions as a major component of urban development. In these fields, we hope enriching and successful exchange with our visitor in order to learn from Latin America".
On the other hand, the Municipality of Quito was curious: "Which urban planning strategies and instruments does the City of Vienna have to be rated as the city with highest quality of life?" To find out, Roberto Madera spent a Viennese summer as part of the Smart City Wien Unit (July – August 2019). Vienna has a long tradition on people centered urban planning that aims to improve well-being of its citizens. This is reflected in Vienna's Smart City Strategy, which in 2019 was rated as most innovative smart city strategy out of 153 cities around the world in the Smart City Strategy Index by Roland Berger.
The focus of work of Roberto Madera in the Vienna Exchange Program was to contribute and learn from three projects of urban innovation:
Municipal programs for community engagement and placemaking
The project PlaceCity Florisdorf aims to regenerate the centre of Florisdorf (one of Vienna's 23 districts) through the implementation of long-term placemaking strategies in order to promote a strong, active and vibrant community. The objectives of the project include the identification of the main challenges in Florisdorf; the identification, integration and linking of active stakeholders in Florisdorf and the City of Vienna; and the enhancement of the quality of stay and the establishment of a wide range of potential uses in Florisdorf. The PlaceCity Project was selected by the JPI Urban Europe Program Making Cities Work – Finding solutions to urban challenges through cooperation.
In that context, the project "Itinerary Laboratories of Tactical Urbanism" (LIUTs from its Spanish initials) in Quito, Ecuador, has been presented since 2016 as a good practice project for strengthening the bottom-up approaches in urban planning. The LIUTs can be defined as a multi-stakeholder collaborative effort to jointly identify local problems related to public space, co-create solutions, co-finance and co-implement them with the local residents. Within LIUTs, the intervention is not the ultimate goal, but the results and sustainability of the social cohesion process. Viennese citizens in general are not used to actively participate in the transformation of their common urban spaces; usually these projects are expected to be done by the public sector. The main objective of PlaceCity in Vienna is to introduce placemaking in the public sector by formulating innovative legal frameworks and urban projects that encourage the use of those tools in urban innovation processes.
Placemaking is a common tool in cities all over Latin America and the Caribbean, almost used intuitively and out of necessity for public spaces by local communities. These activities of improving their urban surroundings, like bringing up signs, planting trees or constructing benches, usually happen in an informal way. The processes are spontaneous and highly creative. One learning comparing PlaceCity project with LIUTs, was that mainstreaming placemaking within formal urban planning could better optimize and legitimize the investments in public space and active mobility. However, it is important to guarantee that the "institutionalization" of placemaking does not disrupt the creativity and community dynamics that are characteristic of this practice.
Municipal programs for temporary public space activation and civic innovation
The creation of Parklets is a world wide movement: micro public spaces that extend the sidewalks by occupying one or several parking spaces. In general, they seek to improve streets as spaces for people that can promote different uses: sit, play, meet, rest, gardening … The first parklet installation was created in San Francisco in 2005. In Vienna's urban planning frameworks we can find two specific kinds of parklets: Schanigarten and Grätzloase. For both, the Municipality provides a simple application process and easy-to-read infographic material to translate the public space legislation into understandable information. This is a way to match citizen's creativity in appropriating public space with public space legislation.
Schanigarten (side walk café) was born in Vienna when the first permission to put out tables and chairs on public property was given around 1750 to Johann ("Schani") Jokob Tarone and his coffeehouse on Graben. Today the Schanigarten is an indispensable part of Vienna's urban life during summer months. It can be defined as a commercial parklet that allows local business owners to extend their eating and drinking zones to public property. The City of Vienna defines a clear framework of guidelines on how to request, design and maintain a Schanigarten. Permits are valid from March 1st to November 15th and a low annual fee is payed to the municipality (2,10 €/m2 to 20,70 €/m2 a year, depending on the zone of the city).
Grätzloase ("Neighborhood Oasis") is a program that seeks to encourage Vienna's citizens to install a noncommercial Parklet in their street. Residents can apply with innovative concepts for their streets and receive economical support from the municipality to implement a Gratzloase. The objective is the create lively and diverse neighborhoods with engaged communities.
Back in Quito, the city is currently updating its public space regulations, and has the opportunity to include many aspects that have worked out in the City of Vienna. One of the main goals is to strengthen civic engagement and community appropriation of public space by encouraging temporal use interventions. While the current legal framework is highly restrictive to civic innovation in public space, the vision of change is that the creativity and innovation is mainstreamed with new urban planning and citizen participation instruments. The lessons learned from Vienna are interesting examples for that challenge.
Municipal programs to mitigate Urban Heat Island Effect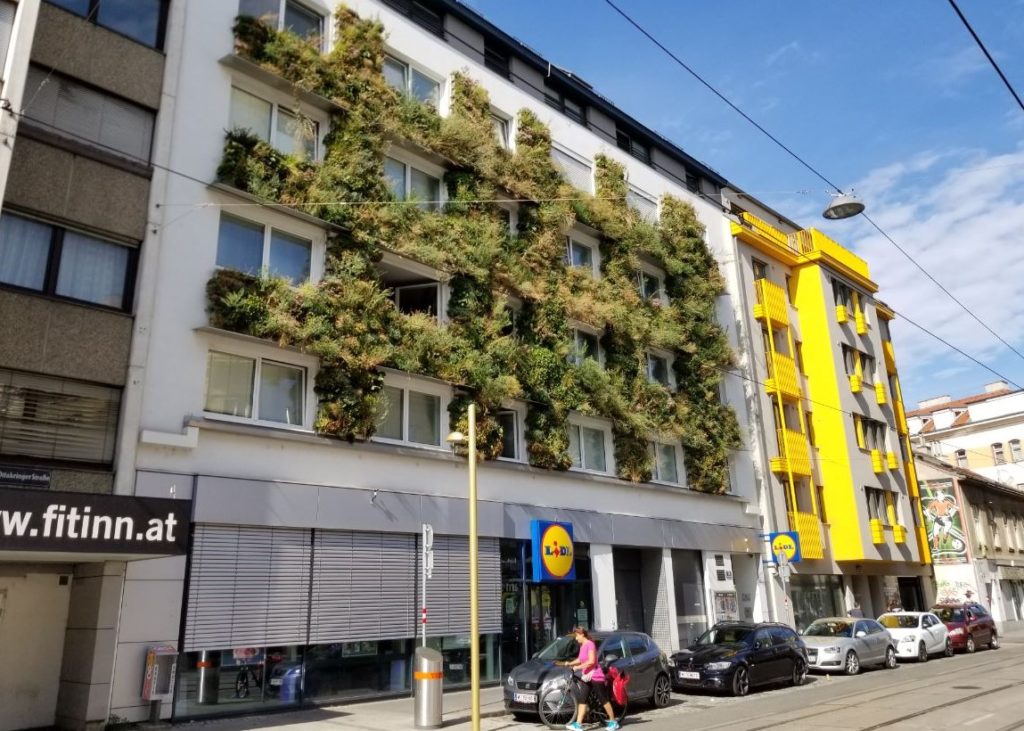 The issue of Urban Heat Island effect has gained more importance during the last years in European cities, and the City of Vienna is not the exemption. In order to mitigate the effects of the urban heat island effect, the City of Vienna has launched the pilot project 50 Grüne Häuser ("50 Green Houses"). It consists of the collocation of modules that allow the growth of climbing plants in facades, reducing the accumulation and reflection of heat during the summer.
The city of Quito does not have extremely hot summers due to its geographical location. Nevertheless the urban heat island effect is more and more affecting environmental comfort in public space. The program Red Verde Urbana ("Green Urban Network") aims to connect urban green areas of high ecological importance with green corridors to promote biodiversity and ensure genetic flow throughout the urban area of Quito. During the Vienna residency, the project 50 Grüne Häuser was studied in order to analyze if strategies and lessons learned can be applied to the Quito's Red Verde Urbana program.
As a summary of this exchange of professional knowledge between Vienna and Quito sponsored by the IDB Cities LAB, the City of Vienna and the Austrian Federal Ministry of Finance, we have gathered seven key lessons learned from the Vienna Exchange Program:
"Cities have a lot to teach and learn; cites must collaborate in their daily planning practice". City-networks are gaining more importance nowadays in order to tackle global problems through knowledge exchange and horizontal collaboration. The exchange about daily practices and challenges between practitioners to confront these challenges is essential.
"Produce citizen-friendly legislation". Complexity of local legislation and endless bureaucratic procedures discourage the implementation of innovative projects in cities. Municipal entities can produce easy step-by-step guides to promote engagement and appropriation of public space.
"Support supporters". Having strong allies in urban transformation processes is important: city governments have to be sensitive to identify local social dynamics.
"Harness the local activities and creativity". Cities are full of innovation and creativity; a lot of know-how and potentials are inherent. There is no need to reinvent the wheel.
"Adapt projects and language to local customs". It is important to avoid technical terms when addressing local residents. It is easier to talk about "parks", "assemblies" and "minga" (a Pre-Columbian ancient tradition where people undertake community work for a common good), rather than "public space", "co-creation workshops" and "co-implementation". Finding a common language builds trust among stakeholders and facilitates the flow of ideas.
"Mainstream placemaking in urban design". Formal urban design within cities give little room for citizen participation. City governments should develop flexible urban design procedures that give room for innovation and creativity in order to promote participation and appropriation of public space.
"Do not be afraid of financing creativity; creativity needs a budget". Financing citizens initiatives is not only a cost-effective alternative to improve public spaces; but also to strengthen social cohesion and make projects sustainable on a long term.
View this post on Instagram
GUEST AUTHORS
 Andreas Trisko is the Head of the department for Urban Development and Planning in Vienna. Andreas Trisko, born in 1965, gained extensive experiences in architecture as well as in urban planning and specialized in the field of large-scale urban development projects. He joined the Vienna City Administration in 2001. Before beeing named head of the "Department for Urban Development and Planning" in 2013, he steered urban change processes in Vienna's largest district. He now leads an innovative team of eighty. Next to being responsible for Vienna's overall strategies for urban planning and mobility, a main focus lies on transferring these policies into the day to day practice and implementing game-changing projects.
Roberto Madera-Arends works at the Secretariat of Territory, Habitat and Housing of the Municipality of the Metropolitan District of Quito since 2016. He coordinates the urban development policy of increasing floors by Eco-Efficiency in areas of influence of public transport, applying concepts of mitigation and adaptation to climate change in urban development. He also collaborates with the development of regulations for sustainability in public space. Technical cooperation coordinator between the City of Quito and the C40 Climate Leadership Cities Network on energy and water efficiency in existing buildings. Roberto has been part of groups that promote environmental conservation, fight against climate change and citizen participation for sustainable urban development. Since 2016, he is a volunteer of the YoutHab collective, implementing the Itinerant Laboratories of Tactical Urbanism (LIUTs) in peripheral neighborhoods of the city of Quito. He is an Environmental Engineer from the International SEK University of Ecuador, and holds a Master of Science in Urban Environmental Management, with a specialization in Planning and Land Use from the University of Wageningen, The Netherlands.
Pictures of workshops. Credits: Smart City Wien, MA 18, City of Vienna
Innovación urbana: intercambio de ciudades latinoamericanas con Viena