Este artículo está también disponible en / This post is also available in: Spanish
Español | English
Last weekend I attended a fascinating conference organized by the Graduate School of Design and the Center for Middle Eastern Studies at Harvard University, titled "After Dark: Nocturnal Landscapes and Public Spaces in the Arabian Peninsula." This was a unique opportunity to meet architects, designers, artists, and academics who share my passion for the night and its enormous potential from an urban development perspective.
It is interesting to see that—no matter their size or location—cities are constantly struggling to accommodate different uses (and users) and to ease existing tensions between them. For instance, while some hope the growth of residential developments in city centers will help address housing shortages, others believe it will pose a threat to nightlife venues and public spaces located in these areas, as it means they will have to abide by new noise and licensing regulations. The underlying problem is simple, and responds to an aspect that has been long overlooked by planners and designers: most cities weren't designed for darkness.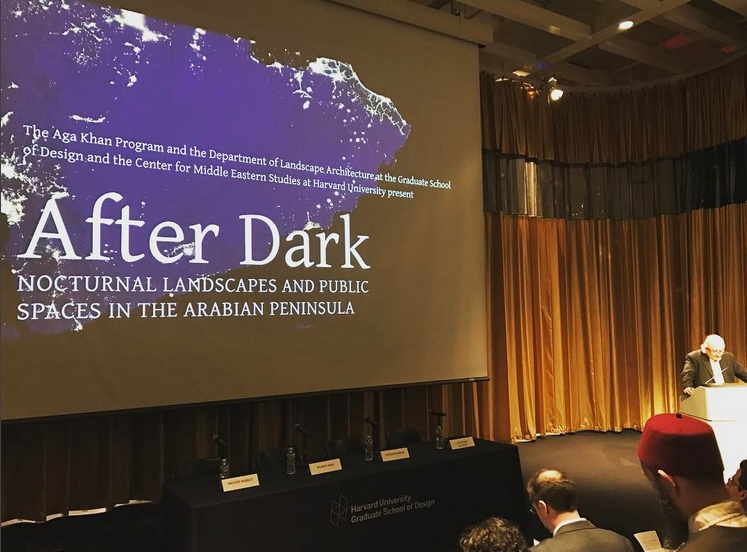 From changing temperatures to alterations in the way we perceive colors and proportions, there are many sensory differences between day and night. If analyzed and addressed carefully, these differences can become opportunities to design interventions that enhance urban life after dark.
As I sat in the audience during the conference, I realized two things. First, I was amazed—and a bit embarrassed—at how little I knew about the pressing urban challenges in the Arabian Peninsula, and the fascinating transitions that are shaping its growing cities. And second, I discovered that Latin American cities share many of these challenges, particularly, those that pertain to balancing the needs of those who live, those who work, and those who seek leisure and entertainment in urban areas.
Three challenges to designing nocturnal landscapes
Despite their many demographic, economic, and cultural differences, nocturnal landscapes in cities like Mecca, Doha, Dubai and Abu Dhabi have a lot in common with those of cities in Latin America and the Caribbean (LAC). Let me tell you why.
The night as a fragmented space:
During the conference, Australian architect Steven Velegrinis pointed out the many types of nocturnal nightscapes that exist in the Persian Gulf. One example is what he calls the "pay-to-play city," or contexts in which we need to buy something to participate in leisure activities. This is also common in many LAC cities, where the absence of safe public spaces has led to the concentration of most social night-time activities in private spaces such as shopping malls. As a result, the night becomes a highly restricted space, where the nature of most exchanges is economic and dominated by consumption.
In this context, professor Farah-Al Nakib talked about the importance of "third places" or neutral spaces such as cafes, libraries, parks, and cultural centers where citizens can meet and create strong social bonds outside the home and the office. Each of these regions has one of the world's biggest cultural centers, such as the Sheikh Jaber Al Ahmad Cultural Centre in Kuwait—the largest in the Middle East—and the CCK Cultural Center in Buenos Aires—the largest in Latin America—which offer a wide variety of concerts, exhibits and discussions that are open to the public. But according to Al Nakib, having these venues doesn't necessarily solve the problem. These spaces can act as "third places" as long as events are free and accessible to a diverse crowd. Otherwise, they can become subject to elite capture and lead to greater social segregation.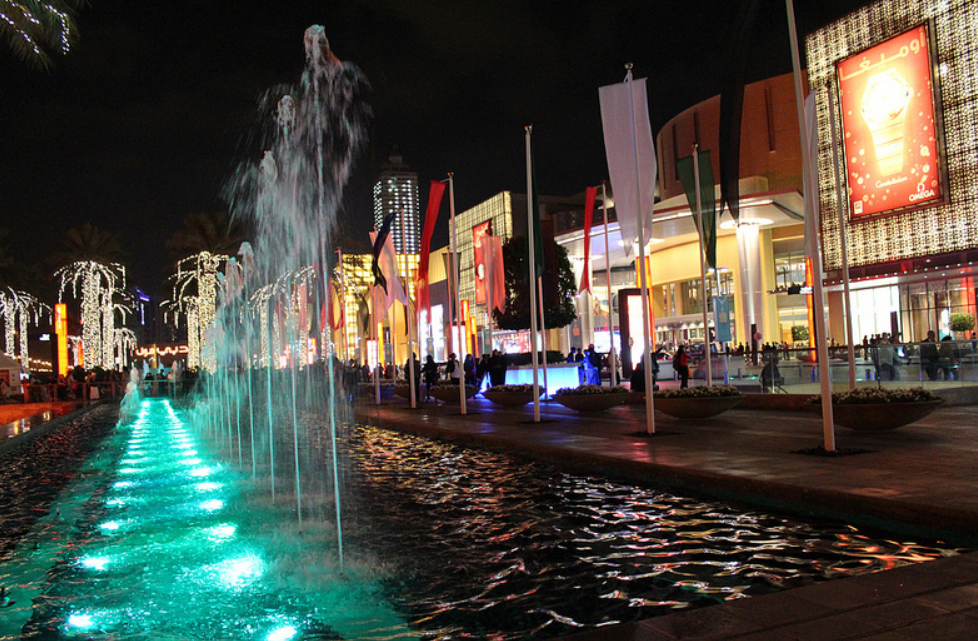 The night as a highly-regulated space:
Whether guided by religion (i.e. drinking restrictions in most Arabian cities) or by social control (i.e. "Carrot laws" and other curfew laws in Latin American cities), many aspects of night-time activity are severely restricted. The night is often seen as a space where transgressive behavior is exacerbated, and therefore must be meticulously supervised. Strict regulations and controls often give way to the emergence of homogeneous nightlife districts that combine shops, restaurants, and bars where locals and tourists can interact amid a sanitized nocturnal landscape.
A contrasting concept that came up several times during the conference is the notion of "terrain vague." Coined by Spanish architect Ignasi de Solà-Morales, this term refers to the spontaneous and creative appropriation of unproductive urban spaces. Professor Yasser Elsheshtawy explained how laborers and migrant workers in Arabian cities take over patches of grass, alleys, and abandoned buildings as meeting and resting spots during the evening. These groups have very limited access to parks and other public spaces, most of which are closed after dark. For other groups,  the desert provides an ideal place for barbecues, games and smoking shisha—activities that are banned at public parks—while they take advantage of night-time cooler temperatures. These unintended of urban areas provide relevant information on how to design inclusive night-time interventions.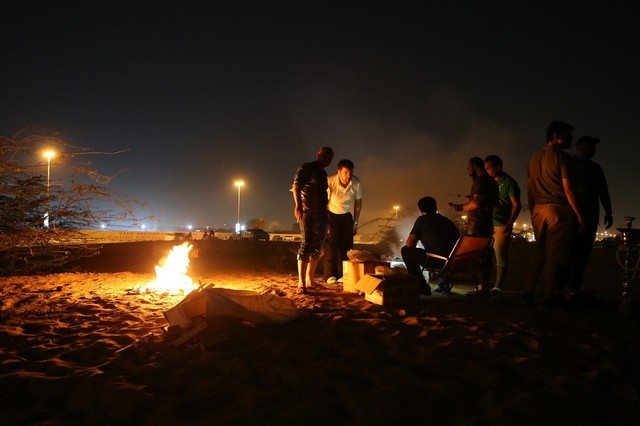 The night as a gendered space:
In various cultures and in different historical periods, women have been more identified with private spaces, while public spaces are mostly used by men. How do these roles change during the night? Is the night a space with greater possibilities for gender equality and integration?
Though the gendered nature of the night in the Arabian Peninsula was mentioned several times throughout the conference, women's participation in night-time activities hasn't been fully explored from an urban perspective. This is also the case of Latin American cities, where gender-based urban interventions are still limited, and are mostly concerned with reducing sexual violence in public transportation. Some studies show that night work has more severe effects over women, but more research has to be done to understand female needs and expectations—related to work as well as leisure—when  it comes to designing urban nightscapes.
Towards nocturnal "third spaces"
Just like their counterparts in the Arabian Peninsula, Latin American cities are undergoing relevant economic and social transitions. In this context, the existence of "third places" where people from different backgrounds and income levels can meet and socialize is key to promoting long-lasting trust and civic engagement. This is true particularly at night, the fundamental space for social interaction for the youngest in society.
For these reasons, as planners, architects and urban thinkers, we have the responsibility to begin thinking about the nocturnal, and to design spaces and interventions that facilitate human interaction throughout the day. Cities are no longer 9-to-5 systems. They are 24-hour organisms that require free, open, and inviting spaces to live, work and enjoy.  The night is a space of great possibilities. The question is, how much can we plan for darkness without hampering social activity? Where do we draw the line between controlling nocturnal behavior and shaping positive attitudes towards darkness? After all, as Goethe once put it, "night is the other half of life, and the better half."