Este artículo está también disponible en / This post is also available in: Spanish
In recent years, a new approach to urban planning has been gaining ground around the world: citizen-led urbanism. This concept is based on the idea that cities should be designed and developed taking into account the needs and aspirations of their inhabitants. Rather than being a process led exclusively by experts and planners, citizen-led urbanism empowers the community to actively participate in decision-making, implementation and maintenance of public space interventions.
In Latin America and the Caribbean (LAC), citizen-led urbanism is here to stay. From small local initiatives to large urban transformation projects, citizens are taking the reins of development in the region's cities. The Inter-American Development Bank (IDB), in its commitment to urban innovation, through its Cities Lab, has published a book that compiles 76 cases of citizen-led urbanism in 38 cities in the region. We hope that this article will serve as an inspiration to many municipalities in the region, and that it will encourage the development of this type of initiatives to achieve a closer and more citizen-centered urbanism.
What does citizen-led urbanism bring to our cities?
Throughout history, there have been numerous cases where architects or urban planners have designed cities from their desks, without coming into contact with their inhabitants. This traditional "top-down" view of urban planning disconnected from communities ignores the fact that cities are complex systems in constant transformation in response to natural, political, economic, and social factors. It is for this reason that our cities have created spaces that do not meet the needs of their inhabitants and can even foster inequity by reinforcing the line between the formal city and the informal city.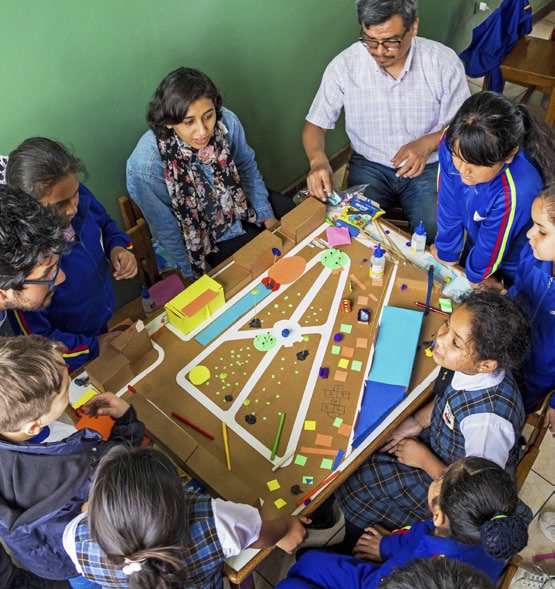 When urban planning does not respond to the needs of citizens, it can generate rejection and even degradation of urban space. However, there is another possible path, which is the appropriation of the citizens to transform it by their own action. Regardless of whether it is a wealthy neighborhood or an informal settlement (also known as villas, favelas, slums, shantytowns, shacks, etc.), citizens have shown that, if they act in a coordinated manner, they have the transforming power to rethink urban space and adapt it to their needs.
This potential for citizen action, in its infinite diversity of approaches, has many names: activist urbanism, collaborative urbanism, DIY (Do It Yourself) urbanism, participatory urbanism, resistance urbanism, guerrilla urbanism, tactical urbanism, urban innovation, social urbanism, feminist urbanism, and so on. However, the term by which it is best known is citizen-led urbanism, a movement that proposes to think and make cities from, for and with people. It is based on active citizenship at all levels of decision-making and is at the center of the design, planning and urban development of cities. It understands that it is the citizenry that approves the work of the people who design and plan cities, since they are the ones who will inhabit them.
Superbook of civic actions for transforming cities
To bring this type of urbanism closer to the region's cities, the IDB's Cities Laboratory published a "superbook" that summarizes the main ideas, approaches, actions and proposals of citizen-led urbanism and compiles 76 success stories in 38 cities in Latin America and the Caribbean.
Through the analysis of the cases, the publication seeks to teach from experience in order to contribute to the development of a new, more efficient, inclusive and sustainable urban model in LAC. The cases are divided into six thematic axes: cultural city, inclusive city, informal city, mobile city, resilient city and green city. In each thematic axis we present, together with the reflections of invited authors, three case studies detailing the local context, the methodologies applied, the actors involved, and the lessons learned. In addition, the reader will find a project catalog containing ten experiences in fact sheet format.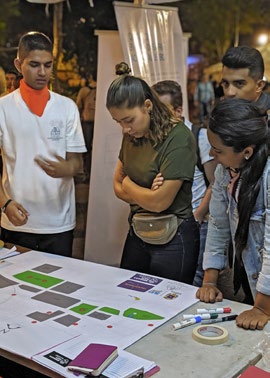 Fuente: Urbanismo Ciudadano en América Latina | Anti-Harassment Brigade, Costa Rica.
This monograph also reviews the experiences of the world's first urban innovation laboratories. It offers a reflection on their role as promoters of innovation and experimentation from governmental structures and together with citizens. Innovation labs are a fundamental tool to carry out transformations in our cities, in line with the concepts of citizen urbanism.
Related content: