Este artículo está también disponible en / This post is also available in: Spanish
Transit Challenges
Imagine yourself spending a day in a wheelchair. You would be obliged to take a detour because o a 10 centimeters-high curb. Damaged pavements, pedestrian bridges without elevators and speeding vehicles would make crossing the streets a challenge. You would be forced to ask for help in a station buildings where elevators are packed with commuters, or worse, with no elevators at all.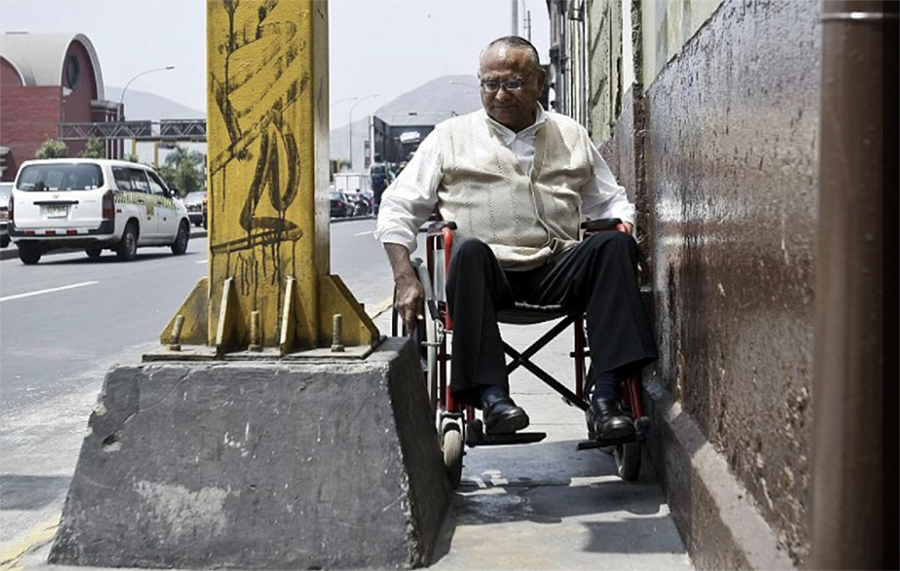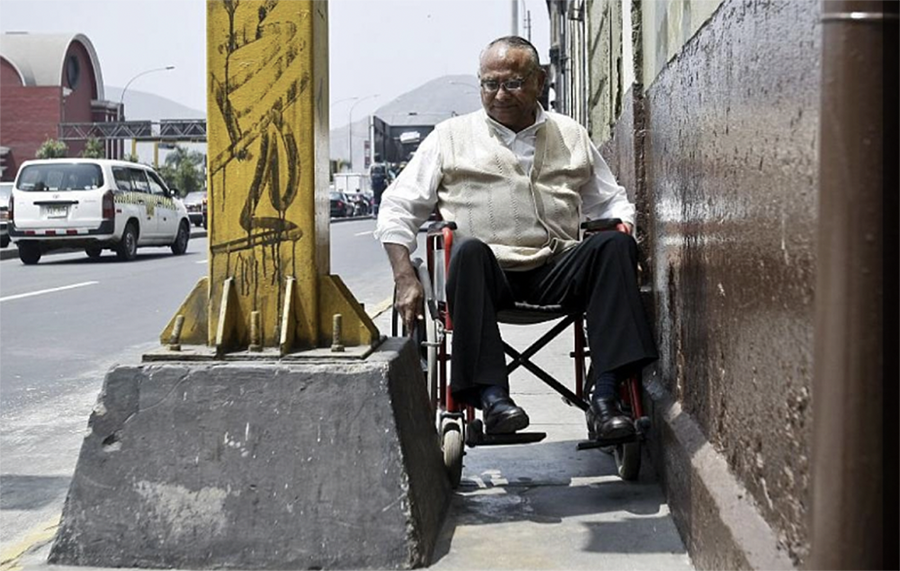 A common misconceptions is that disability refers only to motor skills, however according to CRPD (International Convention on the Rights of Persons with Disabilities), persons with a disability are "those who have long-term physical, mental, intellectual or sensory impairment, where the interaction with different barriers may hinder their full and effective participation in society on an equal basis with others". This article focuses on the challenges faced by people with reduced mobility in a city not designed for them.
Disability Statistics in Latin America
In Latin America and the Caribbean, according to a study of CEPAL (2012) based on the censuses of 2000 and 2010, approximately 12% of the total population lives with disabilities —nevertheless a regional census information may vary due to the different definitions of disability in each country (UNFPA, 2011). These figures vary from 5% in Mexico to 24% in Brazil due to the lack of standardization of disability measurement (see the image 2).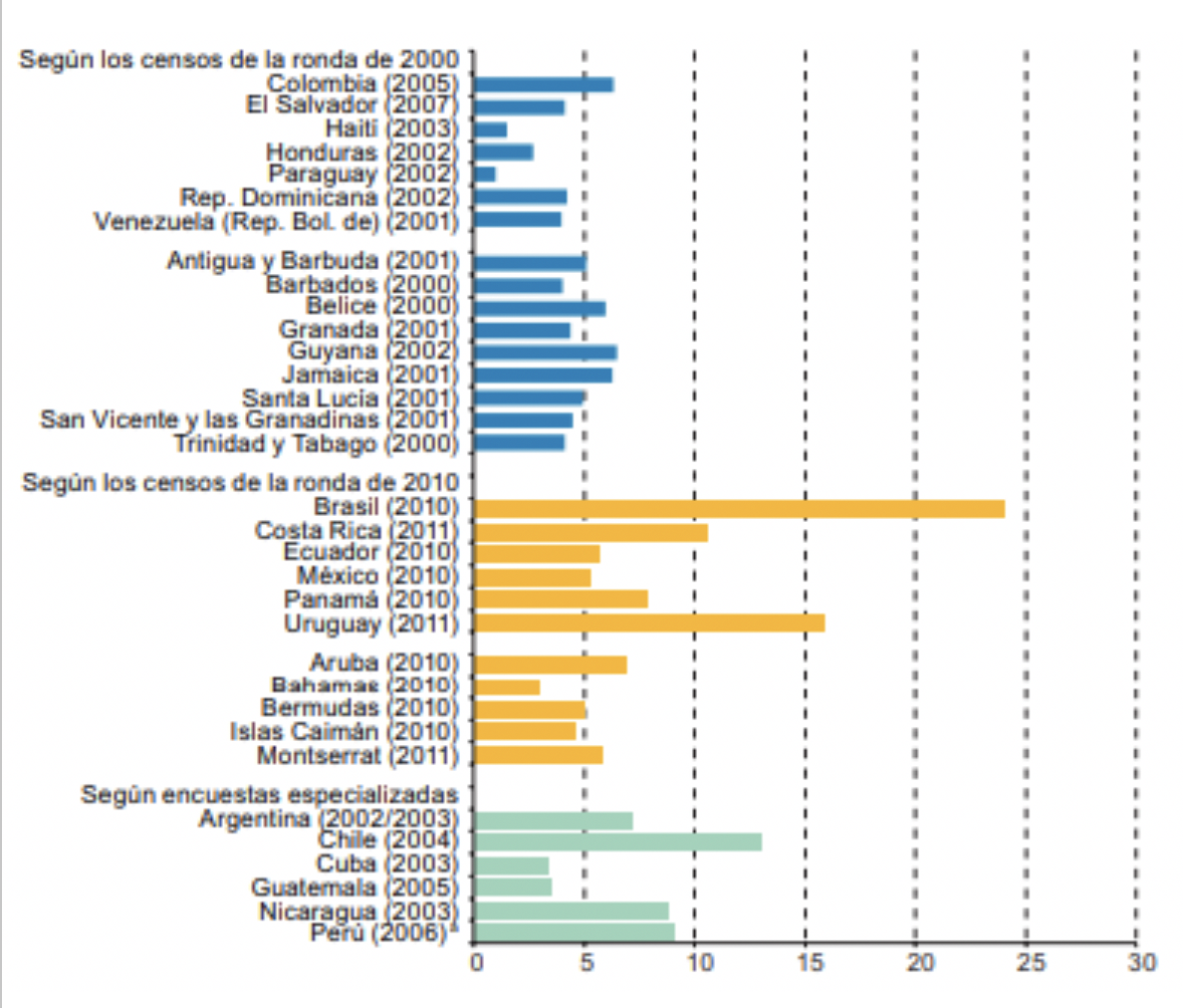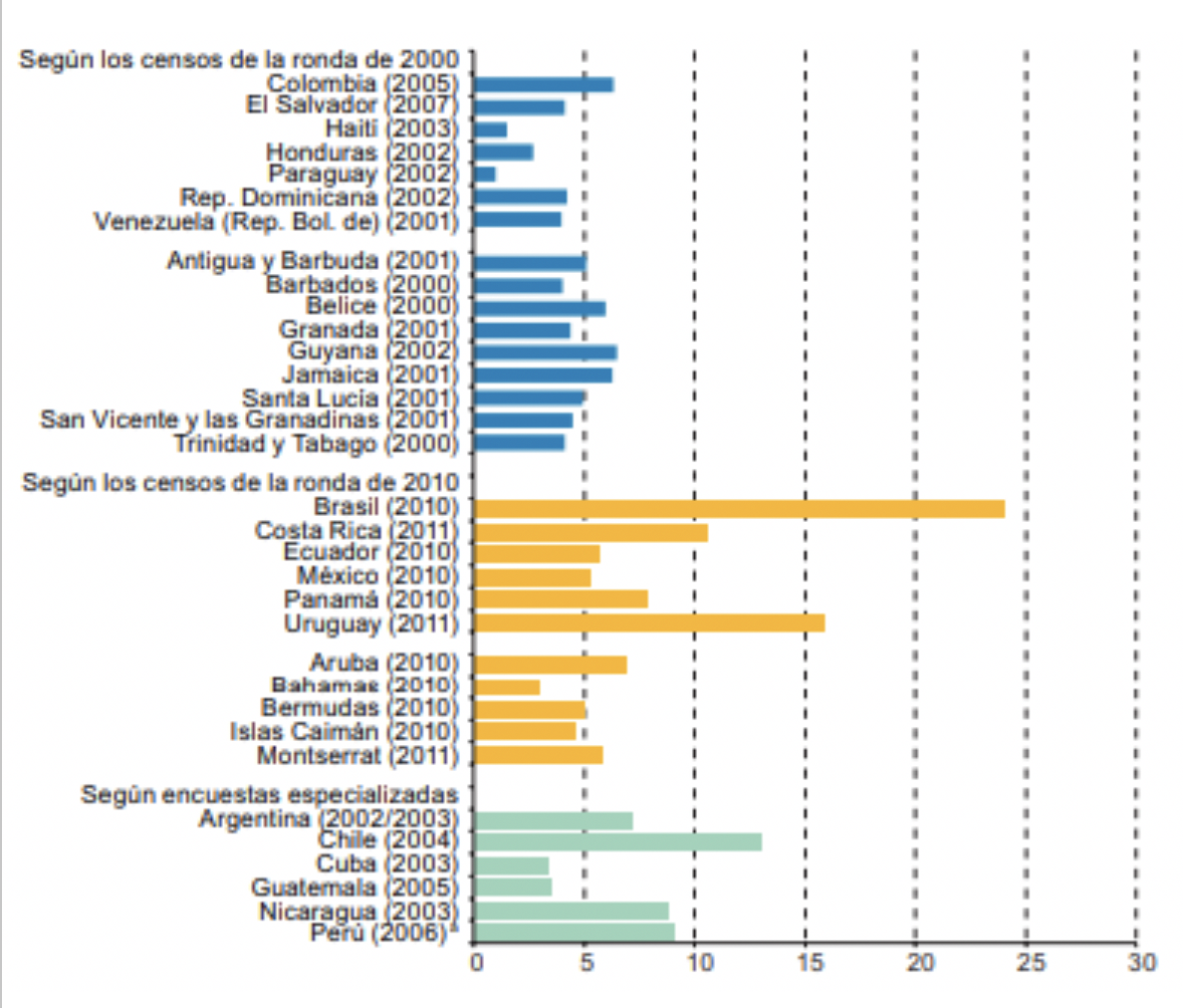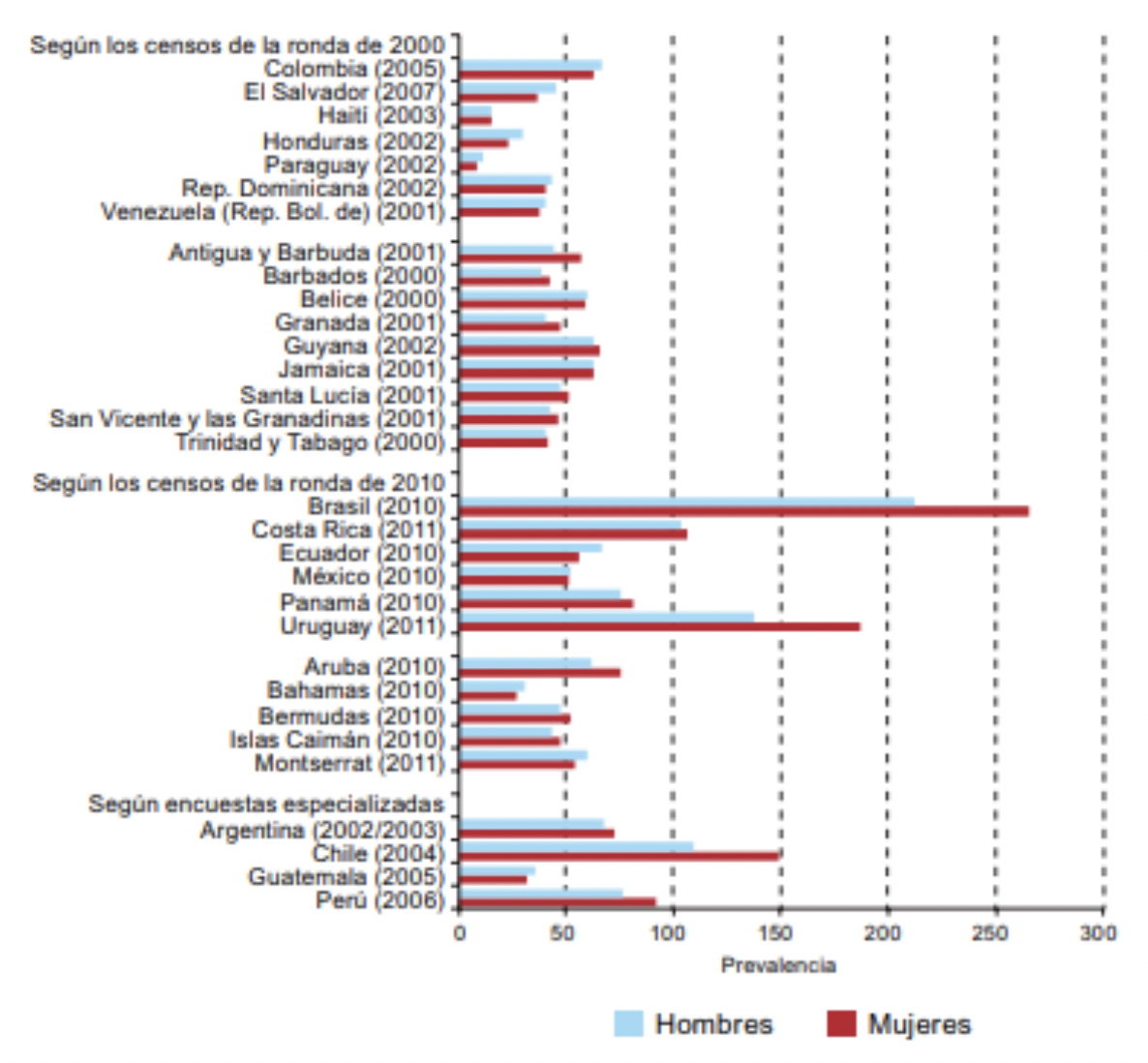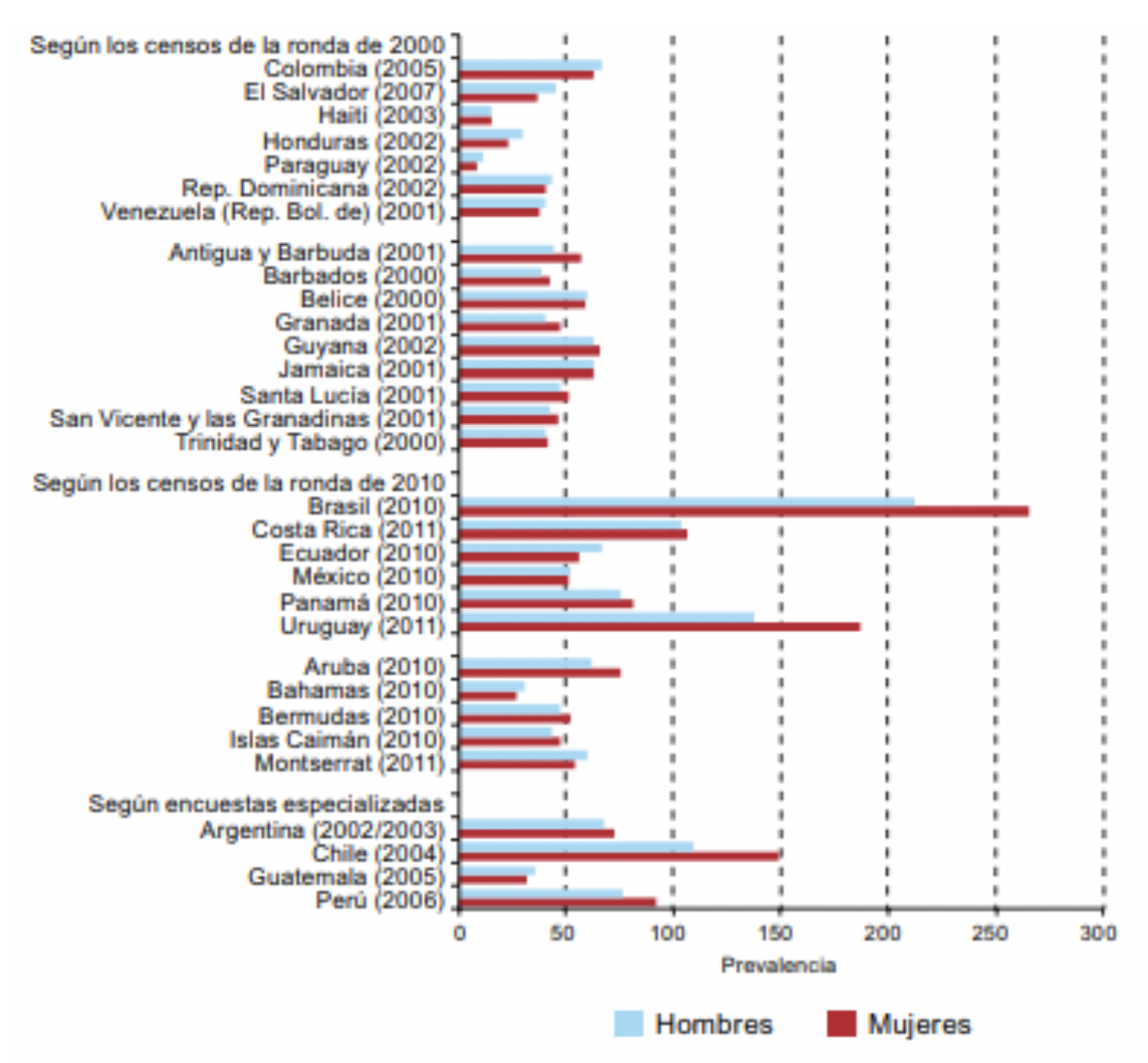 One study notes the importance of age and gender variables. The percentage of disability tends to be higher among women than men (See the image 3).
Advancements and Challenges of Universal Accessibility
An inclusive urban environment is key to promote the participation of persons with a disability. As established by the CRPD, most LAC countries have made efforts to establish the legal and regulatory frameworks for accessibility and universal design. Despite these efforts, the reality  can be very different from the stablished regulatory frameworks since these documents are often not aligned with the international criteria of universal design and inspection. In Mexican cities, for example, several defaults have been reported in the BRT (Bus Rapid Transit). According to a diagnosis of accessibility of the 573 BRT stations in Mexico, the accessibility level averages at 60%, varying between 41% and 83% across the BRT lines, either due to lack of inspection, sanction, and continuity of the programs. Additionally, the study indicates that the linkage among accessibility systems is a challenge because of the lack of elevators on pedestrian bridges, audible traffic lights, and obstacles or damage on sidewalks. How could we promote change from the bottom, to guarantee accessibility in an integrated manner?
Map as a Tool of Planning and Awareness
Mapping applications have a potential to facilitate access for persons with disability. In 2017, the University of Washington in Seattle developed a map-based application to provide an accessible routes planner. Access Map, drawing data from the Seattle Department of Transportation and the United States Geological Survey, suggests pedestrian-friendly routes from one place to another. While the routes suggested by Google Map or Waze prioritize time efficiency, a map such as Access Map – which prioritizes the accessibility and safety of people – would add social value.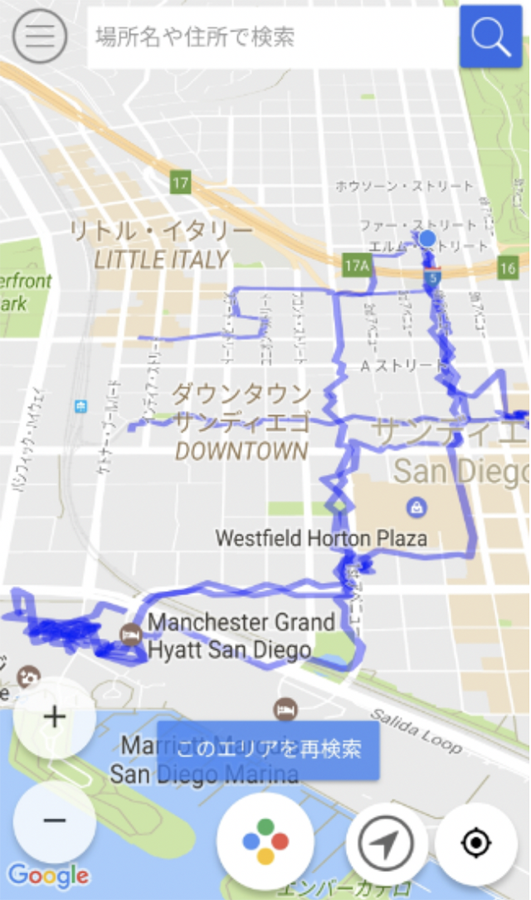 There are also mapping applications on accessibility developed by the community. In 2016, Matt McCann designed Access Earth in Dublin, Ireland – an app where users could add information about the accessibility of services and places on the map. Similar applications developed in Japan have attracted users and served to sensitize the population on the inclusion, adaptation and accessibility of their environments (See images 4 and 5). WheeLog! developed by Yuriko Oda has promoted the accessibility data collection through workshops and neighborhood walks organized by municipalities with people with disabilities and without disabilities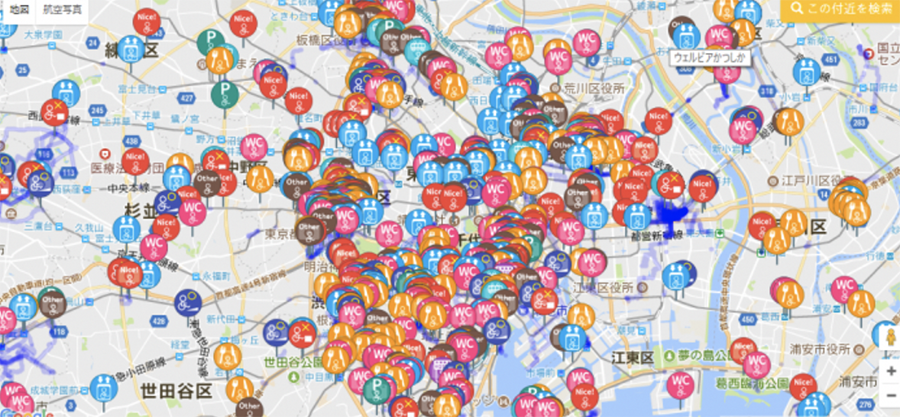 These applications commonly collect data through user participation. Users acquire high awareness of the places they visit daily. A user of Wheelog! says, "When I leave home, I can plan an accessible route in advance. When I go to a restaurant, I can check if the restaurant is accessible." The ranking function of the apps also encourages the public and private sectors to adapt the space and structure from an accessibility point of view.
These apps – exclusively for persons with disability – would be a first step. The platform of Google Maps or Waze, in the medium term, could integrate the accessibility data collected by the aforementioned applications. In the long term, people, regardless of disability, could benefit from the same geographic information platform to plan their daily lives. The mapping apps have much potential to raise community consciousness and create inclusive cities with an integrated vision, rather than just specific interventions.
We invite to watch a video  "How WheeLog! Changed My Life", that explains the value of apps through user experience.
---
Technical Revision: Juan Pablo Salazar Salamanca
Editor: Emilia Aragón