Did you know that the incarceration rate in Latin America and the Caribbean grew more than 137% in the last two decades? Additionally, most of the 1.5 million incarcerated people at a regional level face critical situations of physical and social vulnerability associated with their confinement, the lack of alternatives to incarceration and reinsertion programs, and the limited integration of interventions between official institutions and civil society.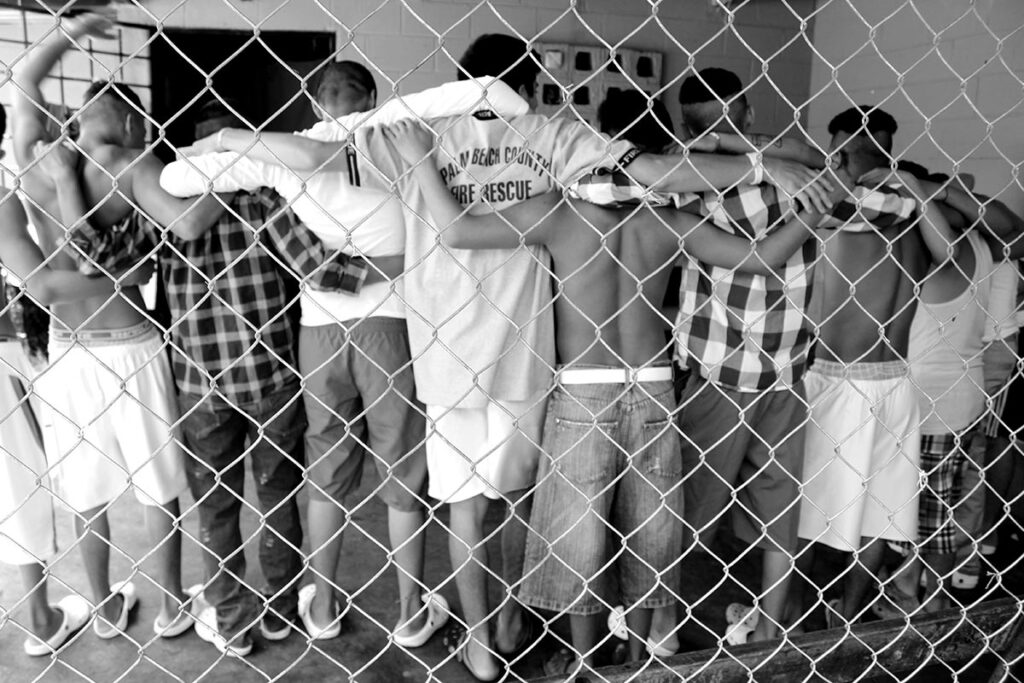 The increase in people incarcerated belonging to vulnerable groups has deepened the need for new policies and studies. For example, since 2000, the number of women in prisons in the region has increased by more than 60% compared to an increase of 22% among men. Likewise, the presence of migrant or LGBTQ+ people in prisons or under police custody continues to expand in many countries in the region.
According to a study by the Inter-American Development Bank (IDB), incarceration generates economic costs equivalent to 0.39% of the Gross Domestic Product of Latin America and the Caribbean, in addition to social and humanitarian costs.
How did the COVID-19 pandemic deepen the challenges of penitentiary policy in the region?
The COVID-19 pandemic drove the need for a new social research framework to characterize these and other penitentiary policy challenges. According to data from the Inter-American Commission on Human Rights, between March and September 2020, more than 1,500 incarcerated people in the region died directly or indirectly from causes associated with the disease, and around 140,000 were infected.
According to statistics compiled by the IDB, cell occupancy reached 145% before the pandemic, and less than 40% of inmates had soap, toothpaste, or toilet paper at the time of data collection. Only one in four people said they had access to drinking water. Therefore, 67% of the people incarcerated interviewed reported that they had become ill at some point during their confinement, and of these, only 29% received medical attention.
Due to these and other conditions, several studies have estimated that the rate of highly contagious diseases such as tuberculosis and hepatitis C is much higher in detention centers than outside them.
The COVID-19 health emergency exacerbated this situation and more broadly altered the nature of prison management in terms of priorities, resources, and policy instruments.
Likewise, the pandemic severely limited the supply of care and rehabilitation programs and generated additional pressures on health and institutional planning services that were already overwhelmed.
How does the IDB support the strengthening of penitentiary systems in Latin America and the Caribbean?
The IDB's work promotes crime prevention policies, improves measures for the reintegration of people in conflict with the law, and strengthens security and justice institutions. Our strategy includes support in the development of sectoral public policies, strategic advice, technical assistance, and training.
For example, to respond to the emergency situation in the region's penitentiary systems during the public health crisis caused by COVID-19, the IDB held a Regional Technical Dialogue in April 2020 with Ministers of Justice, Interior, and Governance of Latin America and the Caribbean, and with strategic partners in this area such as the International Corrections and Prisons Association (ICPA) and the International Committee of the Red Cross (ICRC), to address the main challenges generated by the pandemic and analyze possible mitigation mechanisms.
To consolidate these types of exchanges, in 2021 the IDB approved a Regional Public Good (RPG) initiative aimed at finding joint solutions to shared development challenges. Specifically, the RPG "Comprehensive Penitentiary Management Model for Health and Humanitarian Crises Response in Latin America and the Caribbean Prisons" is designed to generate: (i) health protocols and biossafety measures; (ii) analyze the implementation of alternative measures to incarceration; and (iii) study the use of secure technological innovations to improve prison management. The countries participating in this initiative are Argentina, Brazil (Espírito Santo), Chile, Colombia, Costa Rica, Ecuador, Guatemala, Paraguay, and Uruguay.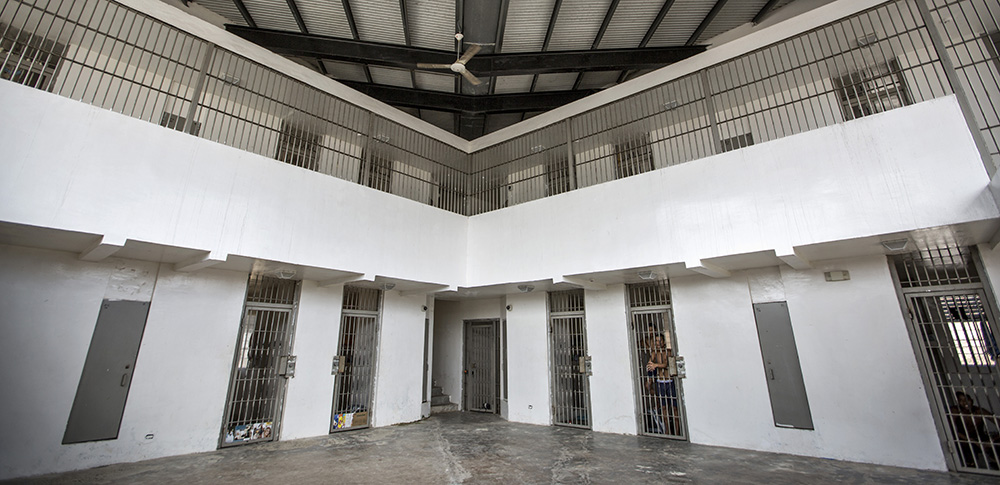 Call for Research Proposals: Construction of a Penitentiary Management Model to respond to Health and Humanitarian Crises in Latin America and the Caribbean
In parallel, the RPG has also sought to deepen the use of existing information on incarcerated people in the region, to generate evidence-based perspectives and public policy inputs.
This is precisely the purpose of this open call: to present research proposals that support the improvement of penitentiary system management. Through this initiative, selected researchers will be given access to a microdata base containing unpublished information from penitentiary surveys financed by the IDB over the last decade.
This initiative involved in-person surveys with adult inmates in 10 countries in the region – Argentina, Bahamas, Barbados, Costa Rica, Guyana, Honduras, Jamaica, Mexico, Suriname, and Trinidad and Tobago – with specific modules on their demographic characteristics, family context, confinement conditions, and interaction with prison staff.
This fieldwork and diagnosis are currently the largest in the region in terms of sample size and diversity, methodological rigor, and potential for comparative and thematic studies. So far, the more than 8,000 questionnaires completed have served as a basis for academic articles and other publications.
This open call aims to promote for the first time the systematic use of this database as an instrument for conducting research that contributes to planning and contextualizing local penitentiary policy. Its objective is to generate applied knowledge by using cross-sectional analysis of IDB survey microdata and integrating it with other sources of information and literature on incarcerated populations and penitentiary management at the local and/or regional level.
The expected result is that the selected researchers link diagnostic analysis based on the surveys with broader projects of institutional evaluation and transformation. In addition, as part of the RPG, these empirical works are expected to serve as a vehicle for integration and dissemination of knowledge, and the creation of more dynamic and diverse communities of practice.
The research topics are open, although they must be primarily based on the IDB surveys and relevant academic or institutional literature.
The following research topics are suggested, without prejudice to other lines of research considered relevant: (i) risk and needs assessment for vulnerable populations; (ii) access to legal and health services for incarcerated people; (iii) confinement conditions; (iv) social and criminal trajectories; (v) educational and vocational programs for rehabilitation, with community inclusion; (vi) mental health programs and services; (vii) training of prison staff and career service; and (viii) alternatives to incarceration and restorative justice processes.
We invite you to participate in finding solutions to improve prison management in Latin America and the Caribbean! For more information, read the call for proposals here, download the proposals form here and download the list of database variables and observations here.