A major policy focus in moving toward UHC (Universal Health Coverage) has been on the key policy question: what services should be made available and under what conditions? And health benefits packages (HBPs) are an answer to this question as they refer to explicitly defined services that can be feasibly financed and provided under the actual circumstances in which a given country finds itself.5  
Costing health benefits packages rarely awakens passions in those applying, studying or promoting it. Nobody doubts it is important, but it is often seen as the work of accountants, not policy makers. The talk mostly focuses on how to determine unit costs and frequencies and how to project these variables in the future.
But costing is so much more than knowing the total cost of a set of prioritized services. When making the right questions it becomes a powerful tool on the road towards universal health coverage (UHC) that is, in ensuring that all people can access the health services they need. One of these key questions is how much more resources will we need to adopt the HBP and the advised costing expert will righteously say: "this will depend on where you are now regarding the coverage level of the prioritized services and where you want to go in the short, medium and long term".
Indeed, policy makers are often not very keen in knowing the total cost of a HBP (unless there is a clear separation of the financing and delivery function) for two reasons. First, it is illusory to think that health systems will reallocate their total budgets to the HBP. Most LMIC struggle with tight budgets so diverting resources by disinvestment in currently provided services will not be politically feasible. Second, no country starts from scratch and, more often than not, countries already do provide some coverage for most of the health services included in the newly designed HBPs and they already use part of their resources to that end.
Infinite needs, finite resources
The question then is not so much how much it would cost them to provide a certain HBP but rather how much more money they would have to mobilize to close the coverage gap. Now, when answering that question, the evidence of currently low coverage levels pops up and becomes itself an important political instrument to promote HBPs as a tool to provide real access to the most important services needed by a population (as opposed to an aspirational wish list put on a paper).
The usefulness of costing the gap has become more evident to us in a recent IDB project by Criteria Network meant to design and cost a HBP for Honduras. Using cost-effectiveness, equity and financial protection criteria, we identified and ranked 74 priority health interventions. Then we calculated intervention unit costs "bottom-up" using normative assumptions about all required inputs (personnel, drugs, exams, etc.), and projected the population in need for each intervention using various sources, such as the Global Burden of Disease 2017. To answer how much more do we need we had to estimate current coverage levels for each intervention using utilization data reported by health centers and hospitals, and present policy scenarios on how to increase them. For example, only 35% of children under 5 with acute lower respiratory infections have coverage.  
The 44 dollars gap
The per capita cost of the HBP including the 74 prioritized health interventions under current coverage levels, was estimated at $29 USD annually. If assuming effective 100% coverage, the same package would cost approximately $73 USD. Hence, if the country wants to guarantee to everyone the 74 most essential health interventions, they will need an additional spending of roughly $44 USD per person, an amount that accounts to over 50% the current health budget Mobilizing these additional resources in one or even two years' time is not realistic. It is equally unlikely that any country will stop providing most non-prioritized services to re-allocate resources towards the designed HBP. A more realistic aspiration would be to allocate every health budget addition to ensure a progressive expansion of coverage of the 74 prioritised interventions, to reach a 70% coverage in 4 years' time. Alternatively, the HBP could be first offered to the most vulnerable population groups and then be gradually scaled up to the rest of the country. Also, where feasible, the government could also progressively remove some ineffective programs and redirect those resources towards the most cost-effective and equity-enhancing interventions.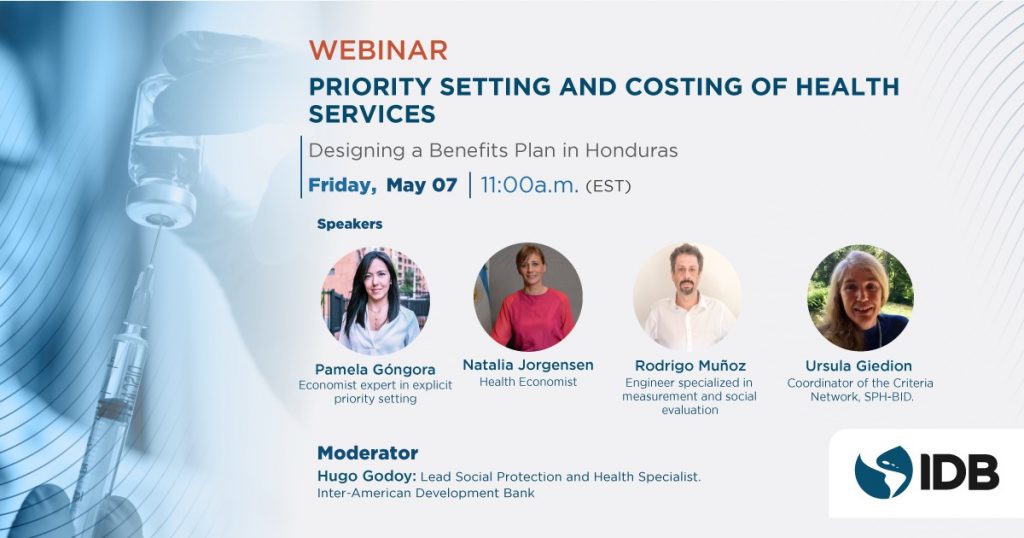 Other benefits of the costing exercise 
The usefulness of the costing exercise is not limited to the determination of the total cost of a HBP and calculating the cost of the coverage. The analysis of utilization and prices data that was necessary to define the unit cost of health care interventions included in the HBP, rose questions on important issues, such as the staff mix required to achieve UHC or which specific drugs could be acquired at better prices or through better procurement mechanisms. This means that costing has also the potential to highlight some of the current inefficiencies in the health system, information that policymakers can use to make the necessary adjustments and release resources that could be used to increase the level of coverage.
Designing a HBP is a multistep process, in which all steps are interdependent. The costing of the prioritised health interventions is not the exception. For a HBP to potentially have a real and direct influence on resource allocation, costing is a key building block, not only to estimate the resources required but also to understand the current coverage of the prioritized health interventions and different trajectories of eventually reaching effective coverage and their cost. This is particularly relevant in low- and middle-income countries, where the coverage gap for most basic and low-cost health interventions can be considerably high and HBP design is often more about scaling up the current level of health service coverage than of adding new services.
Costing is a key building block of explicit priority setting and HBP design and it is a much more powerful tool than what most, policymakers and analysts alike, might think.