Did you know that people over 60 years old account for more than 50% of total consumer spending in several industrialized economies? This population segment is becoming a driver of employment, growth, and innovation.
Its impact in Latin America and the Caribbean
Though many people are aware of it, few anticipate that this very development will soon transform the economies of Latin America and the Caribbean – a region that is still comparatively young in people's imaginations.
The reason is simple. While today just one in ten people in Latin America and the Caribbean is at least 60 years old, in 30 years, it will be one in four people, a total of almost 180 million. In some countries, such as Brazil, Chile, Colombia, Costa Rica, Jamaica, Trinidad and Tobago, Barbados, and Uruguay, nearly one in three people will be over 60 years old by then.
This huge population segment will be very different from what we think of as "seniors" today. Many of them will still be working, given the world trend to postpone retirement. Additionally, they will be less likely to receive family care, because families are expected to be smaller and female labor participation higher.
Instead of living in nursing homes, many elderly people will elect to grow old in their own homes. This will be possible because, unlike previous generations, they will be "digital natives" and will be experienced in using home appliances that combine robotics and artificial intelligence. Consequently, they will be able to live independently for much longer.
Given all these reasons, the expectations of people of this population will be very different to those of today – they will be demanding customers of a huge array of services and products which are just beginning to be seen in our region.
Representatives of the silver economy in the region
To understand how this industry is shaping up in the region, IDB Lab, the innovation laboratory of the Inter-American Development Bank, performed its first mapping of players and trends. The mapping found 245 public and private organizations whose services or products are targeted at seniors.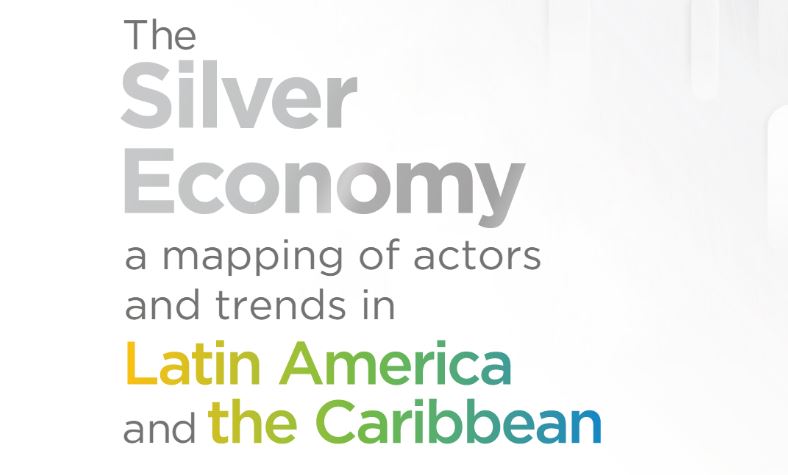 Main findings of the mapping
75% of the players are private sector entities with a profit motive, and 40% focus on health and care.
Almost all players operate exclusively in their country of origin. Mexico has the biggest number of players (47), followed by Brazil, Chile, and Argentina, whose populations have the highest rates of ageing in the region.
The segment that cares for dependence, including nursing homes, has the largest players. But the presence of several businesses that anticipate the future demands of this population is already noticeable.
Some examples
In Costa Rica, Bonanza Asistencia is a firm specialized in comprehensive home care; it offers physiotherapy and geriatric services, among others, to serve an ever-greater demand. This niche, which in South Korea has generated more than 500,000 formal jobs in the last decade, capitalizes on the fact that many aspects of care cannot be automated and will thus require people with specialized training.
Maturi is a pioneering platform in Brazil; it links jobs and personal and professional development opportunities for senior citizens. It already has 157,000 registered professionals. In Uruguay, the national government is driving the Ibirapitá Plan, an initiative that fosters the social and digital inclusion of low-income seniors through a pedagogical program that has so far delivered more than 230,000 tablets at no cost.
And in Mexico, the Canitas platform is an online search engine that includes the best suppliers of services and products targeted at seniors (from health care to entertainment and legal and financial assistance); it receives more than 100,000 weekly inquiries and is growing at a 50% monthly rate.
For more on the different public and private sector players, you can click here to see the video of our webinar "Silver Economy: An Opportunity for Innovation, Entrepreneurship, and Inclusion."
A driver for economic recovery
These are only a few examples of innovations starting to show up in housing, transport, financial services, and chronic disease management, among others. The silver economy presents an attractive array of opportunities for the millions of young people who will choose their careers in the next few years.
---