The COVID-19 pandemic is disrupting lives and economies. The World Bank estimates global GDP losses of US$12 trillion over 2020-2021, implying a US$500 million benefit to ending the pandemic just one month sooner. In this context, we need access to a safe and effective vaccine on a faster schedule than ever before achieved for a new disease. This will require significant private and government resources. A recent publication shows the considerable gains of accelerating access to a COVID-19 vaccine. Learn more in this article.
In a recent technical note, "Purchasing COVID-19 Vaccines at Risk", the Accelerating Health Technologies team analyzes the costs and benefits of accelerating vaccine access. With conservative calculations, the analysis finds that the benefits of accelerating vaccine access by just three months is worth very significant public investment. These findings offer support for using government funding to make advance purchase commitments and at-risk investments in vaccine manufacturing capacity—to ensure that as soon a successful vaccine is found to be safe and effective, it can be distributed as quickly as possible.
1. In controlling the pandemic's consequences, every day counts.
Countries are pursuing the same objective: end the pandemic of COVID-19 as soon as possible and control its negative consequences in the short and long term. The main benefit of controlling the pandemic is clear: saving lives.
But there is also a substantial benefit from the economic perspective. The World Bank predicts a US$1.02 trillion loss to the economies of Latin America and the Caribbean for 2020-2021. Ending the pandemic just one month earlier could yield around US$42 billion for the region in economic benefits alone.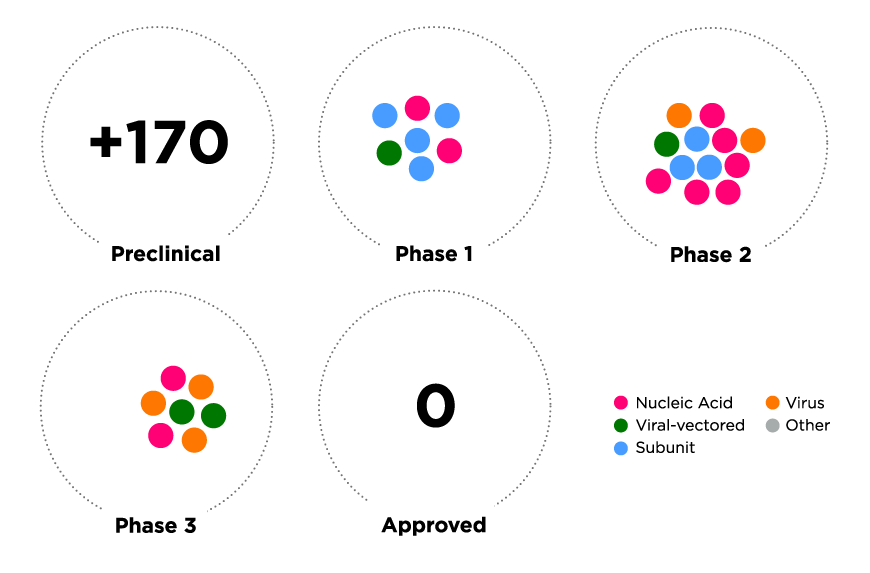 2. The region cannot wait for a regular vaccine timeline:
The typical vaccine timeline means long delays for developing countries. Usually, firms install manufacturing capacity at a commercial scale only after a vaccine has been proven safe and effective and typically serve high-income markets first. By making at-risk investments that effectively pay for firms to install or repurpose manufacturing capacity while vaccine trials are still in process (before they are proven safe and effective), governments can accelerate access to a vaccine.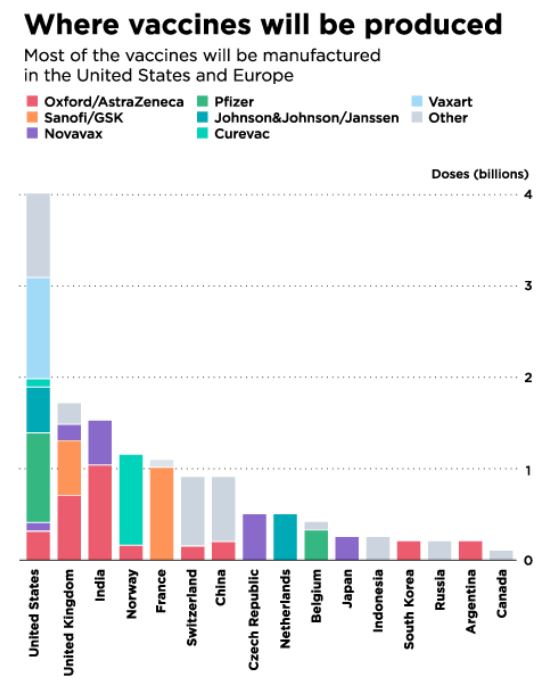 3. Benefits are considerable even under conservative analysis
Even under conservative assumptions, countries from Latin America and the Caribbean should make substantial at-risk investments in vaccines. Governments need to consider that even small investments can still be valuable, given the considerable economic benefits in the context of tight budgets.
To illustrate the range of benefits and costs, our analysis considers multiple vaccine investment strategies, varying the number of vaccine candidates in each portfolio, as well as the share of the population vaccinated. Investing in more candidates increases the probability of having a successful vaccine while vaccinating a larger population share increases the economic benefits. Our conservative estimate suggests that investing in one candidate to vaccinate 20% of the region's population would cost $2.6 billion but provide $8.7 billion in benefits – a net gain of $6.1 billion. With a more ambitious approach, investing in 3 candidates to vaccinate 60% of the population would cost $19 billion but save the region $35 billion – a net gain of $16 billion.
To accelerate access, investments must incentivize companies to install manufacturing capacity earlier, allowing more vaccines to be produced sooner and faster. The best way to do this is for governments to cover most of the upfront costs of installing, repurposing, or accrediting vaccine manufacturing capacity in exchange for an option to purchase future output. This ensures that when a vaccine is approved, countries can receive vaccines immediately. If countries sign contracts that buy a certain number of doses, firms might not install more capacity and instead simply put governments in a queue. This will mean long delays for many people.
Details aside, the key message is clear: the benefits of accelerating vaccine access justify large government investments, even if that requires borrowing. Borrowing can be self-financing due to the large economic benefits of vaccination against the pandemic. Accelerating access to COVID-19 vaccines is a high-benefit, rapid-return investment to save lives and normalize economies.
If you liked this article you might like:
The COVID-19 vaccine: when, how, and at what price?