School feeding programs support children's health, nutrition, and education across Latin America and the Caribbean. When COVID-19 closed schools in 2020, these programs adapted by shifting to take-home rations, ensuring 80.3 million children continued receiving meals. As schools reopen, integrated approaches are needed to get kids back on track.
In 2023, the IDB Education Division and World Food Programme released the first major report on the State of School Feeding in Latin America and the Caribbean. This flagship publication analyzes the latest data and evidence on school meals in the region to inform decision-making and implement effective public policies to promote the well-being and development of future generations in Latin America and the Caribbean.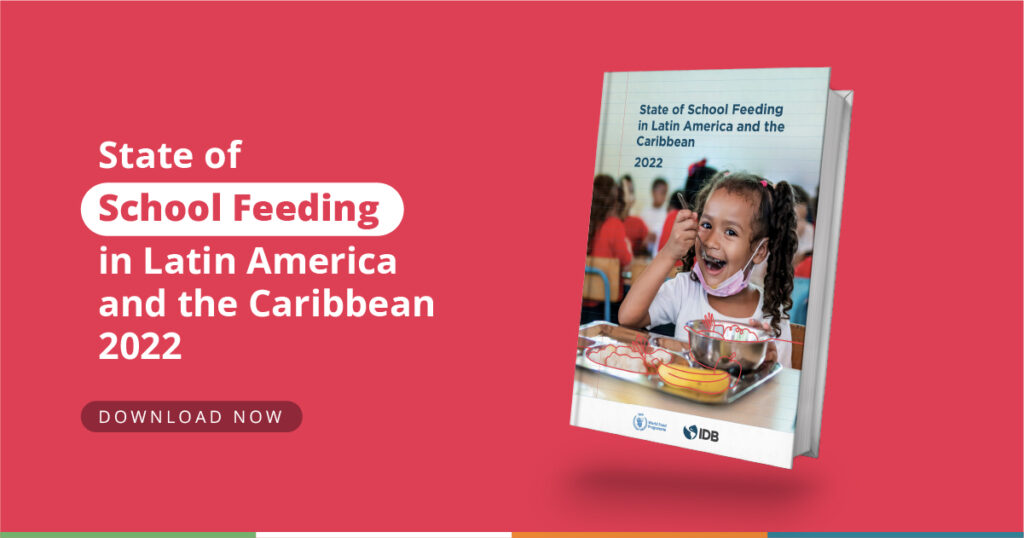 The Relevance of School Meals: The Report Highlights 4 Key Takeaways
Despite the pandemic, LAC countries maintained high commitment and investment in national school meals programs. Initiatives like Brazil's linking of family farmers with school feeding expanded.
However, inequalities persist between higher and lower-income countries. Program reach, quality, and funding vary significantly. Low-income countries spend as little as $10 per child annually, while high-income countries spend over $290. Coverage should also be understood regarding financial constraints, which can require trade-offs that affect program quality. For example, some programs reach more schools but with a less nutritious food basket. Some programs reach all schools but provide meals for fewer days than children are expected to attend.
Most programs aim to improve health and nutrition, but only some deliver integrated interventions. Only four programs currently provide a complete package with meals.
Quality, integrated programming is essential to help vulnerable children recover from pandemic impacts. Governments must strengthen frameworks, address gender gaps, increase resources, and enhance monitoring.
School Feeding: An Opportunity to Solve the Learning Crisis in the Region
In Latin America and the Caribbean, 12 million children, adolescents, and youth of primary, lower secondary, and upper secondary age are already out of school. Moreover, millions remain at risk of dropping out or are not learning enough: the educational journey of over 118 million boys and girls between the ages of 4 and 17 is in jeopardy. The repercussions of this silent crisis, worsened by the COVID-19 pandemic, may affect an entire generation but also provide an opportunity to act now to get kids back on track.
School Feeding programs have an enormous impact on protecting the education trajectories of children and youth. School meals are more than meals: they are an opportunity to solve the learning crisis.
These programs could increase school attendance and short-term math and cognitive task performance in the region and are estimated to generate a return on investment of up to US$9 for every US$1 invested.
You can be interested: The Power of School Feeding in Haiti: How to Build a Healthy Community.
What's next? A way forward
To build resilience and support children's development, multisectoral innovations, agile management, and digitalization can improve school feeding programs. The new IDB-WFP report provides actionable insights for the way forward.
Download the complete publication here to read more key findings and recommendations. School meals are a critical social protection tool in Latin America and the Caribbean, but further progress is needed to realize their full potential.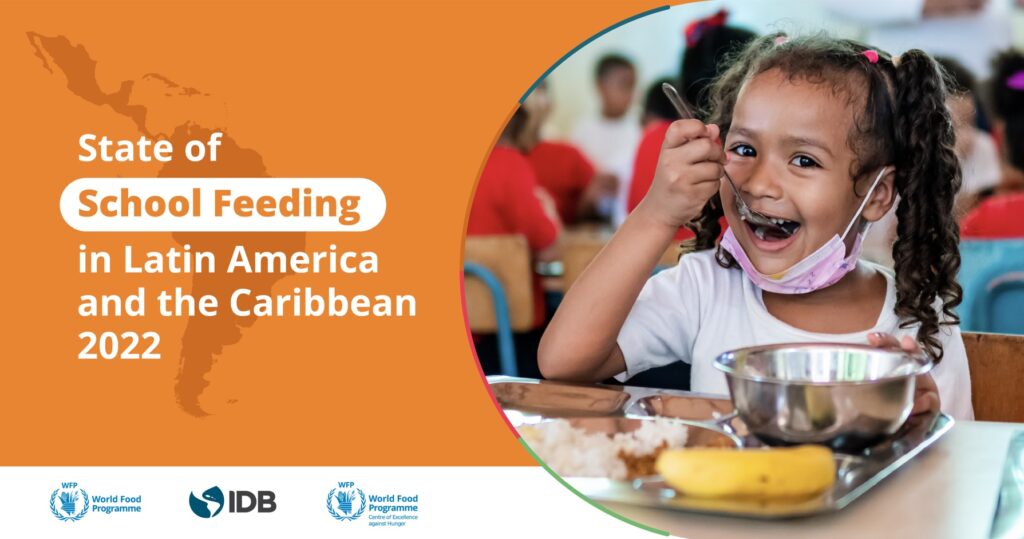 ** The analysis and approach presented in this publication was supported by editorial board with members from the International Center for Tropical Agriculture (CIAT), the United Nations Economic Commission for Latin America and the Caribbean (ECLAC), the Food and Agriculture Organization (FAO), the National Institute of Public Health of Mexico (INSP), the Indigenous Peoples' Partnership on Food Sovereignty (TIP), the United Nations Educational, Scientific and Cultural Organization (UNESCO), the United Nations Children's Fund (UNICEF), and the WFP Centre of Excellence against Hunger in Brazil.