How do you know somebody comes from a low-income background? In Latin America and the Caribbean, as well as in many other countries around the world, you ask a simple question: What school did you go to? That means that school is not precisely a great equalizer; unfortunately, rather the opposite.
Last year, at the IAAF World Championships in Qatar, Swedish athlete Angelica Bengtsson shocked the whole stadium after she broke her pole at her last attempt at a height of 4.80m. Instead of quitting, she gets up, asks the public for encouragement, gets another pole from a French mate, and gets ready to try again. She repeated her attempt and broke the national record on the borrowed pole.

This courageous leap is similar to the jump that thousands of poor kids need to accomplish to make it from extremely vulnerable neighborhoods, bursting with violence and crime, low resources, and low-educated parents, to reach a decent, middle-class life.
Now, I want you to think about this: what is the extra children and youth get in those high-income schools? Together with high-quality learning of basic skills (reading and writing, math, and science), high-income schools provide curricular and extracurricular activities where students get "unperishable skills" (those transversal skills that help you anywhere you go -work, friends, family, and life-); and last but not least, you get a network of relationships that will also go with you through your entire life.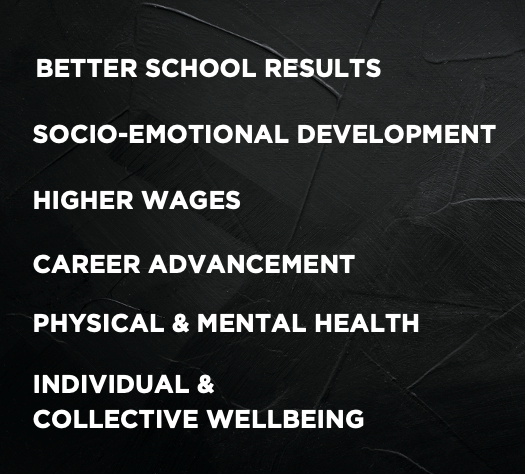 Most poor people do get in their schools some reading, writing, math, and science skills (a lot of improvement needed there as well). But we know that a 21st century education cannot stay at these basic cognitive skills; it needs to include as well digital skills, the traditionally called "soft skills" and help them build a network. More and more evidence shows that these skills and relations are critical for success in life and predict better school results; social-emotional development; higher wages; career advancement; physical and mental health; and individual and collective wellbeing (Snellman, Silva, and Putnam, 2015; Zaff, Moore, Papillo, & Williams, 2003; Calero, 2016). 
In addition, COVID-19 has burst into the world, hitting harder among the poorest. Let´s get some numbers: in LAC about 150 million students 5-18 years old had to stay at home; pre-COVID only about 60% of low-income students attended secondary education; in addition to those numbers, our analysis estimate that more than 1 million students will drop out due to the pandemic; unemployment in the region has also increased by more than 12% due to COVID and is hitting the youth harder; over the envelope calculations estimate around $10 trillion loss of lifetime earnings for the future generation.
How should education 2030 be?
First of all, education should respond to the real needs of the now called Generation COVID: around 300 million girls, boys, and youngsters throughout LAC, who found themselves trapped by the pandemic, either starting, in the middle of, or finishing their studies. We need to invest in human capital; offer students the skills and competencies they need; incorporate technology into the learning processes, starting with connectivity, and strengthen the ecosystem through partnerships with the private sector.
Second, education should be a leveler. In 2030, social origin shouldn't define anybody's destiny. Or at least, the school should be the equalizer that is not today. To deal with today's challenges (a world in rapid transformation, climate change, diversity, migration, aging, automation and robots, and now, also COVID), we are going to need a different set of skills (critical thinking, creativity, problem-solving, perseverance, lifelong learning…), which will be critical for all of us. What boys and girls learn at school is the currency we are giving them to use in life, especially when you don´t have any other assets. Investment in human capital through school is the main alternative for low-income children and youth to climb up the social ladder: to have a better life than their parents had. They will exchange those skills in the labor market to get a quality job and a quality life. This capital, this human capital, is what will make the difference between a prosperous life and a life full of hardship.
Third, education should be about connections: because they need to survive in an interconnected world. This means connecting people with skills that do not depreciate over time to thrive in life; connecting education with economic opportunities, breaking the skills mismatch that exists between what companies need and what school produces and connecting people with employment opportunities; and connecting actors within the ecosystem so they work together to increase the quality and market relevance of education. Because education is not any longer the sole responsibility of the state: it is a shared responsibility, and we all need to contribute to a system in which learning will be a lifelong journey.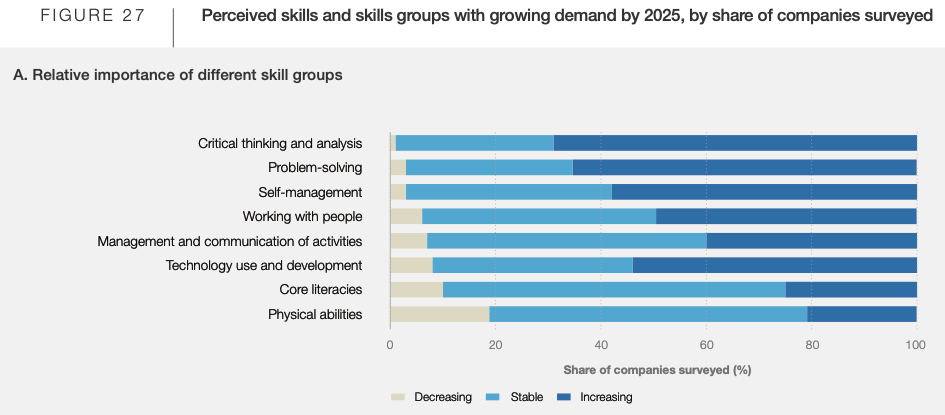 It is a big leap, indeed. But we can achieve it if we've got the right pole. It is in our hands to change education so education can change the world. The real test for how well a student did is not the final score she gets on a test, but how useful is what she learned to get a quality job, start a successful business, or have a prosperous life.
Stay tuned and follow our blog series on education, economic opportunities and #skills21. Download the Future is now and keep an eye out for our news!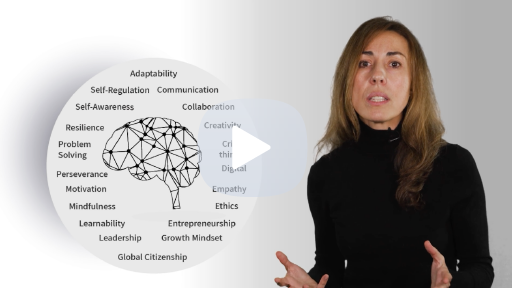 This series about Education 2030 is based on a keynote speech by Mercedes Mateo at HundrED Summit. HundrED –a not for profit organization which seeks and shares inspiring innovations in K12 education- is a member of the 21st Century Skills Coalition joined by different public and private organizations to promote the development of 21st century skills in Latin America and the Caribbean.
Watch video here.