Every May 1st, International Workers' Day is celebrated around the world. Since its origins in the 19th century, this labor movement has been predominantly urban. Nowadays, cities continue to be the epicenter of the labor demands of workers in Latin America and the Caribbean (LAC). While it is true that economic vulnerability affects all workers in the region, women still lag behind when it comes to labor rights.
The importance of urban planning with a gender perspective
Much work remains to be done to close the labor gender gap in LAC, both in terms of income (on average, women's wages are 30% lower than men's), and when planning our cities. And the fact is that, despite the new urbanization criteria and new technologies have increased employment opportunities for women, their employment chances continue to be less significant due to the lack of urban planning with a gender perspective.
In LAC, the lack of security in public spaces negatively impacts the daily lives of many women. Data shows that 9 out of 10 women in the region report having been victims of assaults on public transport. This highlights the need for an urban transport system with a gender focus.
Urban women in traditionally male sectors: taxi drivers
Although its existence is not usually perceived on a first sight, public transport services provided by women are considered as safer and more comfortable than those provided by man. However, little attention has been paid to the working conditions of these female drivers.
A survey conducted by the IDB in partnership with Uber and Ipsos in Brazil, Chile, Mexico and Colombia determined that only 6% of Uber travel platform contractors are women, compared to 94% of men. In relation to the working conditions of the transportation sector, a recent study on female traditional taxi drivers highlights the long hours behind flexible work, physical and psychological risks, as well as their vulnerability to gender violence and sexual harassment that they face daily in this highly male-dominated industry. From this study we showcase the following key aspects that can be used to illustrate how current urban planning affects female drivers´ working conditions:
Health risks: Occupational characteristics of the sector, such as a sedentary lifestyle and constant time pressure predispose female and male drivers to health risks, causing cardiovascular diseases, overweight and depression. However, the lack of safe toilets, especially at night, was reported by the female drivers of the study as being one of their biggest concerns impacting their heath. The control on the water they drink is directly related to a higher probability to suffer kidney problems.
Insecurity: Female taxi drivers or on-demand public transport drivers are even more exposed to violence than women in other professions. Almost 80% of the women interviewed had suffered robberies from vehicles. Despite these risks, female drivers do not have social security because they are self-employed.
Discrimination and sexual harassment: Women also face various discrimination and gender stereotyping in the taxi industry. The female drivers of the study expressed their perception of being treated as sexual objects by some male clients through their body language and vulgar comments such as "please take me to your home" or "do you offer additional services besides the trip?". Some women also faced disrespect from their co-workers when receiving comments such as "this is a profession exclusively for men." Drivers are self-employed operators, making these women vulnerable to direct assault and sexual harassment from clients and co-workers.
Which practices can reduce labor inequalities caused by the gender gap?
Mexico City offers us a positive example of how female taxi drivers have self-mobilized to protect themselves from risks to their health and safety in the performance of their work activities. This is done through the segmentation of their activities and collective association.
The women in this study adjusted their working hours, joined taxi bases, joined a taxi platform for women only, or decided to work with trusted clients. Likewise, these drivers scaled up their claims to the municipal authorities and civil society. From this mobilization, two groups were born: PROEM (Women protecting themselves among women) and MOM (Female Operators on the Move). More recently, MOM with the support of CENFES (Mexico City Center for the Promotion of Education and Health of Public Transport Operators) offered comprehensive trainings to drivers on various topics such as mechanics, human rights and leadership. Although both organizations took actions to collectively empower female drivers, they faced structural gender barriers to sustain their activities in the taxi industry.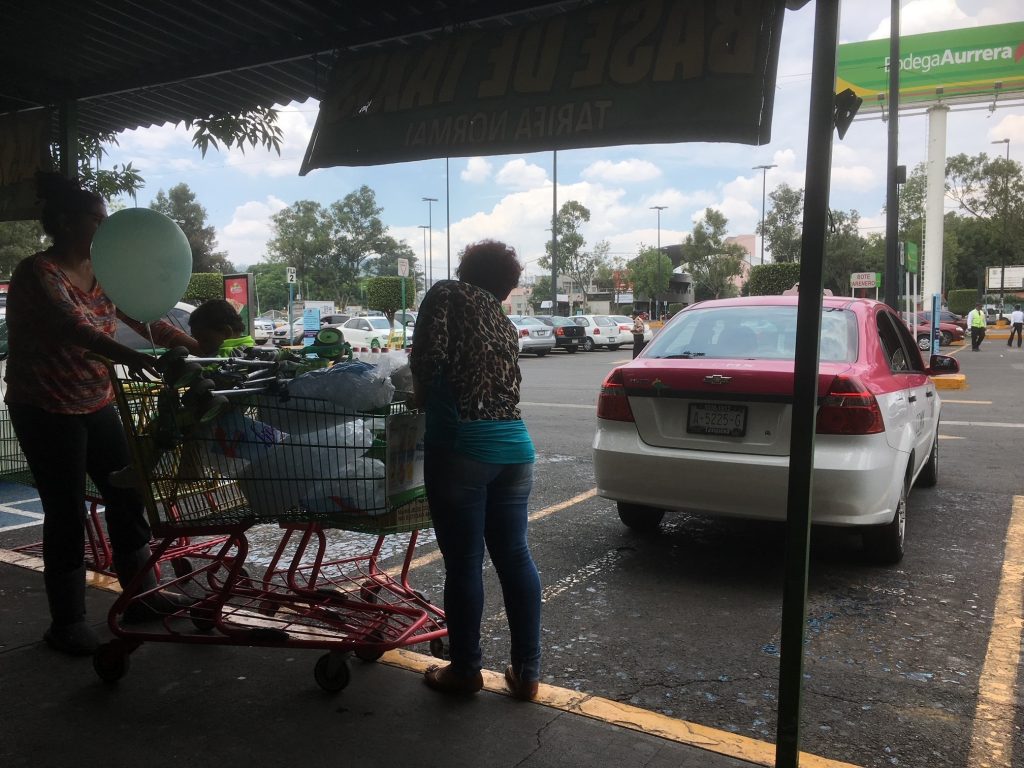 Commitment with change
Driving taxis is an important source of income for women in this sector, but for doing this the working conditions and the urban environment must be adequate. Cities, together with companies, need to implement public policies to address the issue of violence and abuse against women in transportation. The gender gap affects productivity and quality of life, not only for women, but for society as a whole. To achieve this objective, the collaborative effort of the public, private, and civil society sectors is essential.
Image credits: Mohamed Hassan published in Pixabay