Este artículo está también disponible en / This post is also available in: Spanish
In Latin America and the Caribbean (LAC) social exclusion has a clear gender component.
Life expectancy among woman is always lower than that of men in the region, regardless their income and type of neighborhood. A recent study reveals that the life expectancy of women living in the lowest income neighborhoods of Santiago de Chile, Panama City, Mexico City, Belo Horizonte, and Buenos Aires, is significantly lower than for men living in these same neighborhoods. The same pattern is observed in top income neighborhoods .
Also, in all LAC countries, and at all levels of income, women are less likely to own both land and housing and more likely to reside in an informal neighborhood. For example, only 13% of women in Peru report owning land individually. Similar patterns are present in other countries in the region, such as in Honduras (14%), Nicaragua (20%) and Haiti (24%)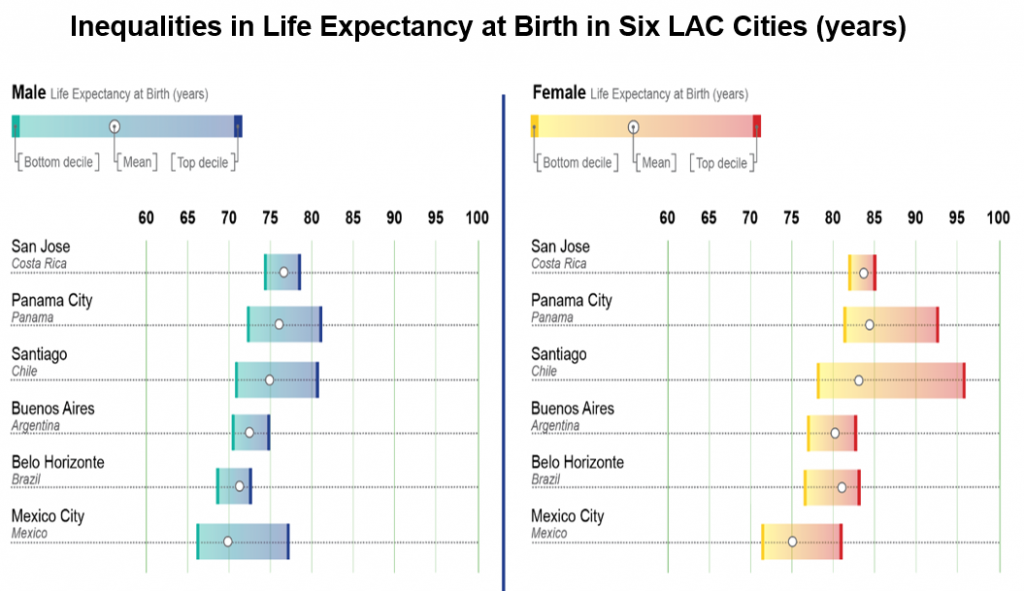 In which ways does owning a house benefit women?
Increasing women's access to adequate housing is fundamental fo advancing towards a sustainable development in the region. Here we explain you some of the main benefits generated when women own their own house:
Economic empowerment and access to credit:
Security of tenure can promote women's economic empowerment and contribute to the reduction of income inequality, as women with housing ownership can access bank loans more easily, which could, in turn, enable them to develop their own businesses.
Decline on gender based violence:
Security of tenure correlates with a decline on gender based violence, either due to a change in men's attitudes or to the fact that women can be more inclined to leave abusive relationships (Moser 2016).
Household health improvement
There is also evidence that household health improves after women become homeowners as women use their extra resource to invest in healthcare, which correlates with shorter periods of illnesses and leads to improved income for the household.
Main barriers that prevent women from accessing housing credit:
One of the factors that contributes to a high level of housing deficits among women led households is the lack of access to housing mortgages. Despite an increasing percentage of female-headed households in LAC, it is still more difficult for women than men to access credit for housing, even when the record shows that women are less likely to default than men.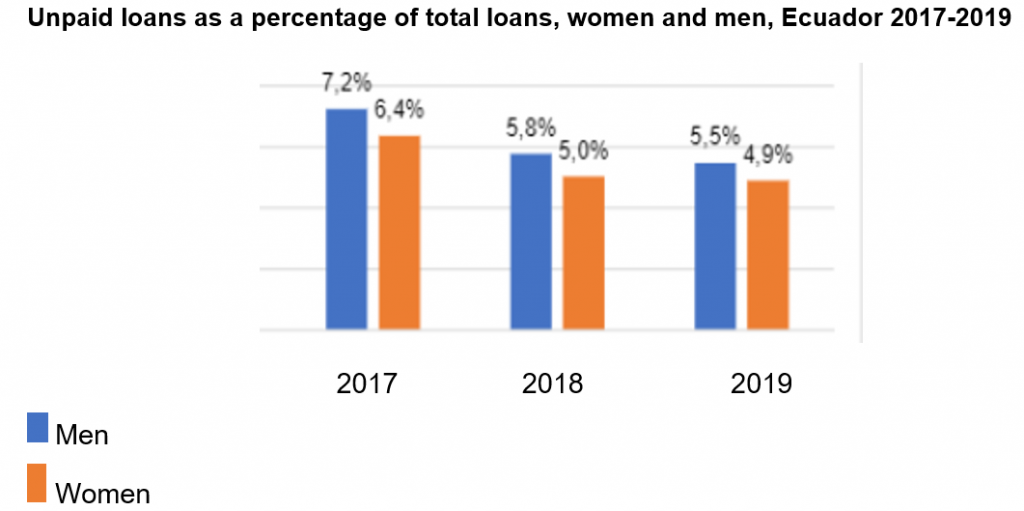 Given the lack of data on access to credit disaggreated by gender is scarce, the Bank has completed a study on the hurdles low income women face in motrgage markets. From the study, it can be concluded that women face three barriers when applying for a housing credit:
1. Precarious income:
Informal jobs arrangements are more prevalent among women than men. A UN Women study estimated that 59% of LAC's women working in non-agricultural jobs are in informal employment. As a consequence, it is harder for women to be able to demonstrate the steady source of income in the formal sector that financial institutions require
2. Excessive bureaucracy:
While this aspect affects both women and men equally, as women have less free time, it is more onerous for them to prepare an application package. For example, in Ecuador, women total workload (paid and unpaid) is about 74 hours per week, while men work about 60.
3. Lack of knowledge of financial products and services:
The majority of low income women are not aware of the financial opportunities that could be available for them, and are rarely educated on basic financial terms. Most often than not, friends and family are their main source of information on these topics. In general, it is hard for women in precarious situations to understand how to choose among financial products.
How can financial institutions facilitate women accessing to housing credit?
Financial institutions can play a big role in improving women's access to housing credits by helping women break these barriers. To begin with, they may reconsider what kind of evidence they need from women to demonstrate their ability to repay a mortgage. Experience shows that consistently, women are less likely to default on payments. Second, they can take advantage of new technologies to design credit application processes that require less time and commute from applicants. Third, they can support proactive financial education campaigns targeted to low-income women.
In short, supporting women to manage their wealth creates a more prosperous, dynamic and fair society while reducing inequality and social exclusion. You can now access the IDB's latest study on gender gaps in access to the mortgage market free of charge through the IDB Library by clicking on the image of the publication: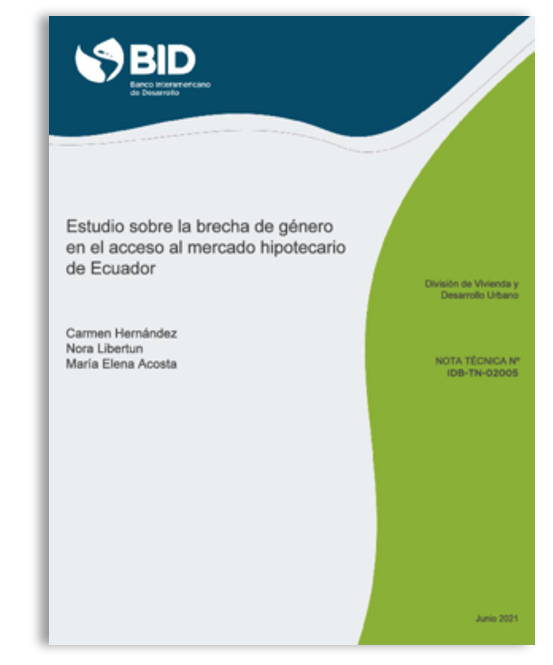 Credits Cover Image: Gender Inequalities in Cities, IDB (2020)
---