Over the past few months, as the initial shock of the COVID-19 pandemic subsides, urbanists around the world have begun the process of reimagining what cities can and should look like post-pandemic. At the IDB Cities Network, several of our webinars in our series focused on municipal management of the COVID-19 pandemic in Latin America and the Caribbean focused on the future of cities. From reimagining public spaces to building back in climactically inclusive and biodiverse ways, the COVID-19 pandemic has created an opportunity for cities to implement significant changes in innovative ways.
As cities embark on designing and implementing ambitious solutions to confront their challenges in a post-COVID world, they also begin to engage in urban storytelling as they share these new ideas and proposals with their citizens. Storytelling is an essential tool for every urbanist and local official, but it is even more important now that cities are beginning to think and consider their futures in new ways.
As Cassim Shepard, urbanist, professor, author of Citymaking: the Culture and Craft of Practical Urbanism, and principal of S/Q Projects, shared with us in the IDB Cities Network' Storytelling for Cities workshop in September, storytelling takes on a unique form when it enters the urban setting. While it retains its structural core of character, goal, and challenge, today's urban development stories, especially in our current context, focus on real people and communities trying to manage significant change while interacting with new solutions and tools that introduce the transformative possibility of urban change.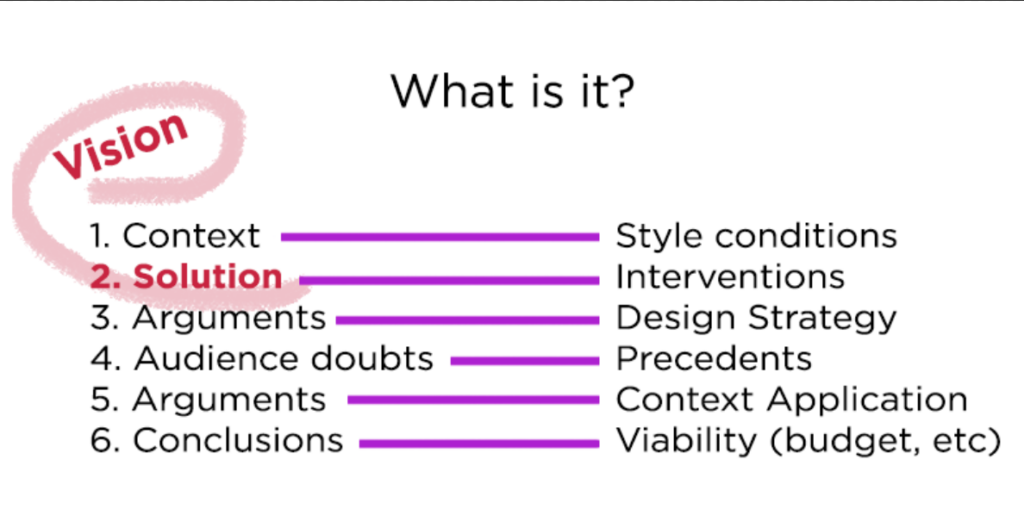 Storytelling helps urban development professionals to make more sound decisions, because at its core it begins with understanding a city or community's spirit of place. By understanding the true context of a place, the possibility of transformation opens up as storytellers identify what the problem to be solved is together with stakeholders. Community asset maps help to make this possible; by creating a conceptual map of a place's assets and challenges, based on the perspective of those who live there, storytellers are better able to understand the existing conditions in their cities and communities. While community asset maps can be done using pen and paper, digital storymaps, like Arcgis' Storymap, can also a useful way to compile different materials — including traditional planning and development outputs like charts and graphs, databases and maps — into one cohesive narrative that can easily integrate text, video, photos, and maps.
When framing their story, storytellers must then establish and communicate their vision, answering the question of how the world will be different after their solution is implemented based on that deep listening. Effectively communicating that vision can often rely on defamiliarizing and reframing the context for the audience – making it special so the audience can recognize it for what it actually is. Antanas Mockus' out of the box approach to reducing traffic fatalities during his tenure as Mayor of Bogotá is a great example of this. Based on his belief that Bogotanos feared ridicule more than fires, he hired 400 traffic mimes to call out those breaking traffic laws.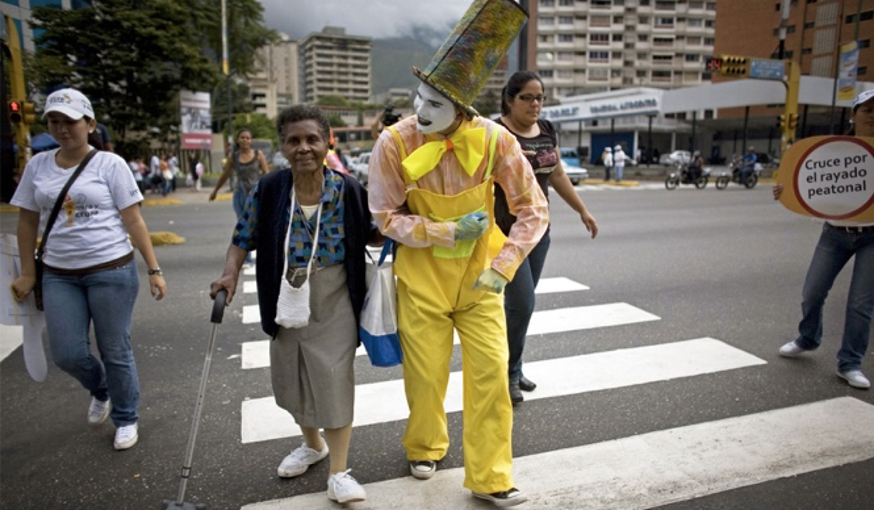 Having a clear narrative strategy when bringing together these elements is crucial. Urban developers must always consider audience and intent – who tells the story greatly influences the story itself as well as the audience's reaction. Audiences should drive the way stories are told – having a clear objective of how the story can augment the audience's motivation, whether it's informing, engaging, or inviting the audience to create change, is essential.
As urbanists and local officials work on developing innovative new solutions for their post-COVID cities, storytelling's ability to raise the stakes of the discourse and bring citizens together is critical. Storytelling shows the audience actual people in an abstract set of conditions, thereby inviting the audience to share in a deeper emotional experience. In these urban stories, the heroes are not the solutions, the individuals that have the ability to access the tools to change their realities are. This allows a story to cut across differences to find commonalities and bring different people together, an ideal outcome for any urbanist.
You find all the materials reviewed in our Storytelling Workshop here: