Sharing knowledge on how urban development and management tools are used in cities around the globe is important, especially to those that are struggling to address the challenges of urban growth today. Knowledge sharing, or the process of sharing expertise with others so they can adapt best practices, with countries that have different experiences, can generate critical references to accelerate sustainable urban development and to solve emerging issues.
What is KIUDA?
In 2014, The Inter-American Development Bank partnered with the Korea Research Institute for Human Settlements (KRIHS) [1] to start an annual capacity building program for policymakers from Latin America and the Caribbean (LAC). This program is called KRIHS-IDB Urban Development Academy, or KIUDA, which, as a convenient coincidence, sounds like the Korean word for 'nurturing', which reflects these concepts of capacity and relationship building across regions. KIUDA aims to strengthen LAC-Korea dialogue by facilitating knowledge exchanges on strategies, experiences, and lessons learned both in Korea and LAC in matters of housing and urban development.
What we have achieved through KIUDA?
Since 2014, KIUDA has had 71 policy makers from 18 countries and achieved these results:
Four MoUs signedto build a collaborative basis between Korea and LAC with the Ministry of Urban, Housing and Habitat of Paraguay, the National Housing Council of Mexico, the Government of Rivera Department of Uruguay and the Municipality of Panama City.
Habitat III side eventon the topic of tackling slums and affordable housing in LAC with KIUDA alumni.
Projects of policy consultation and IDB Technical Cooperationlike theMasterplan for Development of South Coastal Area (Bañado Sur) in Asuncion, Paraguay; the Establishment of Paraguay Research Institute for Human Settlements; and launching research programs for Local Housing Solutions and Private Sector Involvement in Asuncion, Guadalajara, Panama City and Sao Paulo.
Publication of research paperscomparing policies between LAC and Korea on urban renewal and land management, and tackling informality.
What happened in the 4thKIUDA?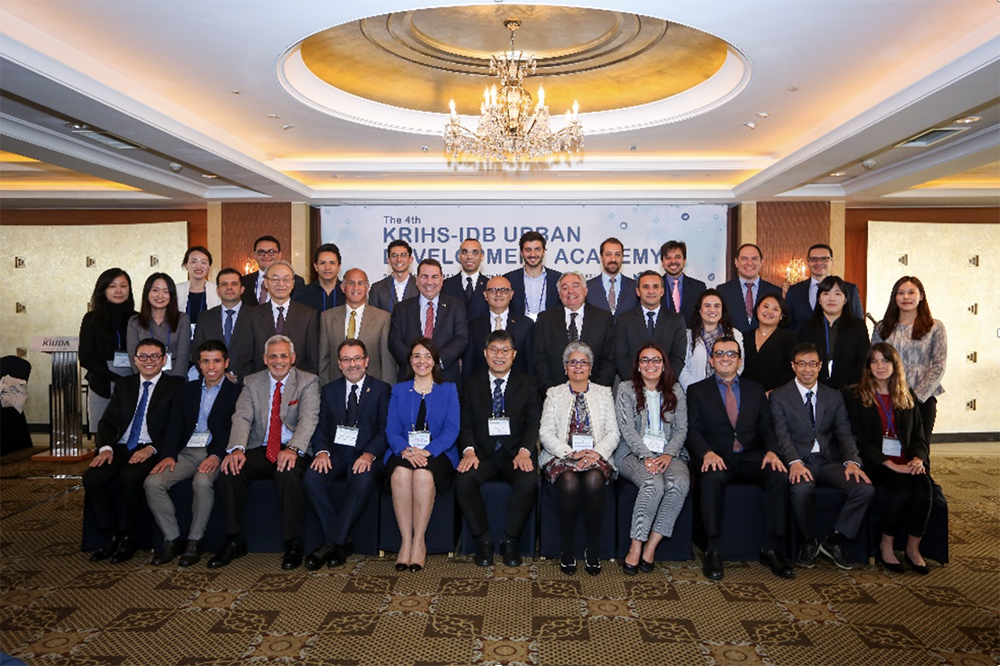 The 4thedition took place in October in Korea with participants from 11 LAC countries (Argentina, Brazil, Chile, Colombia, Costa Rica, Ecuador, Honduras, Panama, Peru, Dominican Republic and Uruguay) that gathered to discuss areas of emerging common interest related to effective urban management and affordable housing provision. During the 4thKIUDA, the participants were involved in several activities:
Lectures and site visits on the Korean development experienceto generate awareness of key policy issues, facilitate the discussion about best practices, and allow the identification of knowledge gaps and technical assistance needs in the region.
Knowledge-sharing discussions by participantson current urban and housing issues and related policy/program challenges, and on success/failure stories of attempted solutions in LAC.
High-level roundtable meetingwith Byung-seok Son, Vice Minister, Ministry of Land, Infrastructure, and Transportation (MOLIT), to share development issues in LAC and strengthen collaborations
Working group discussionto present lessons learned and areas for future cooperation and follow-up.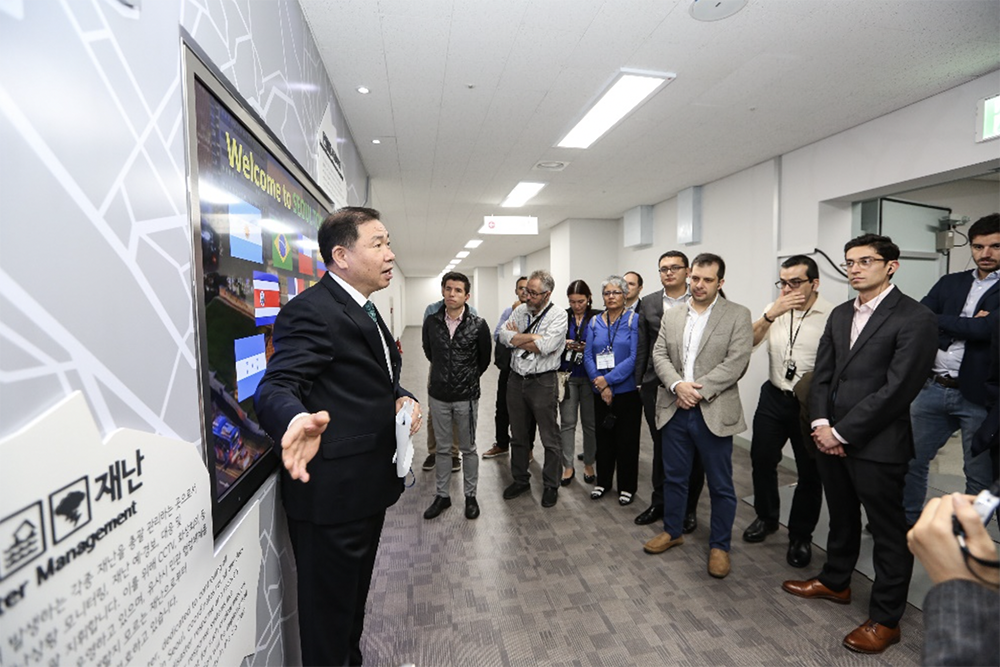 Most LAC participants demonstrated big interest in Korea's experience with: i) housing policies to offer adequate and affordable housing for low-income families; ii) land development mechanisms to induce private sector participation in public interest development projects; and iii) smart cities platforms for managing transportation, disaster prevention, security, public spaces, etc. KIUDA opened up opportunities for future collaborations and further dialog on these areas identified as priorities for each country.
Why focus on the Korean urban development experience?
With the goal of escaping from absolute poverty and building a self-reliant economic base, the Korean government established and implemented urban policies to boost innovation and achieve better urban services coverage with economic development[2]. The Korean government established a master plan called the Comprehensive National Territorial Plan, incorporating a range of ideas for regional and urban development, locations for industries (factories), establishment of transportation/information infrastructure, housing and land management and sustainable development. Recently, Korea has sought to build the ultimate smart and sustainable city and is a testing ground for leading-edge technological infrastructure[3].
The IDB wants to continue fostering dialogue with Korea to share this urban transformation experience and the way the government has approached that challenge with innovative tools and policies. The 5th KIUDA will be in May 2019, to open a new opportunity to have strong collaboration between Korea and LAC.
---
[1] http://eng.krihs.re.kr
[2] According to World Bank data, Korean GDP per capita increased from 158.2 USD (1960) to 29,742.8 USD (2017) and the urbanization ratio increased from 27% (1960) to 81% (2017)
[3] https://blogs.iadb.org/ideas-matter/en/can-latin-america-learn-koreas-economic-miracle/