Este artículo está también disponible en / This post is also available in: Spanish
Today, March 8, we commemorate International Women's Day. Within the framework of this anniversary, the Housing and Urban Development Division (HUD) within the Inter-American Development Bank (IDB) would like to share some good practices with a gender perspective, which seek to improve the lives of women in the cities of Latin America and the Caribbean (LAC). This propose is aligned with one of the main pillars of our Vision 2025, "gender equity and inclusion of diverse populations", which aims to promote the inclusive, equitable and sustainable recovery of our region.
New challenges to close the gender gap in Latin America and the Caribbean
The situation of women in LAC has improved over the last decade. After much effort, a greater participation and presence of women in the formal labor market and in leadership positions has been achieved. At the end of the last century, the percentage of employed women was 41%, compared to 53% at the end of 2019. Similarly, data from ECLAC indicate that the representation of women in public positions (in congresses and parliaments) in Latin American went from 22% to almost 30% between 2008 and 2018.
However, despite the improvements obtained, we are still far from true gender equality. At the local level women and girls in our region continue to experience persistent structural inequalities and housing lag. Basic areas such as access to basic services (water, sanitation, electricity, Internet) and quality social services (access to housing, education, health, care, food security and early childhood) continue to be critical issues to be resolved in our cities. For example, UNICEF has calculated that women and girls are responsible for carrying water in 80% of homes where the resource is not available, occupying nearly 200 million hours a day just for this activity. This reduces the possibility that they will dedicate themselves to school, leisure, or the search for alternatives to achieve their economic independence.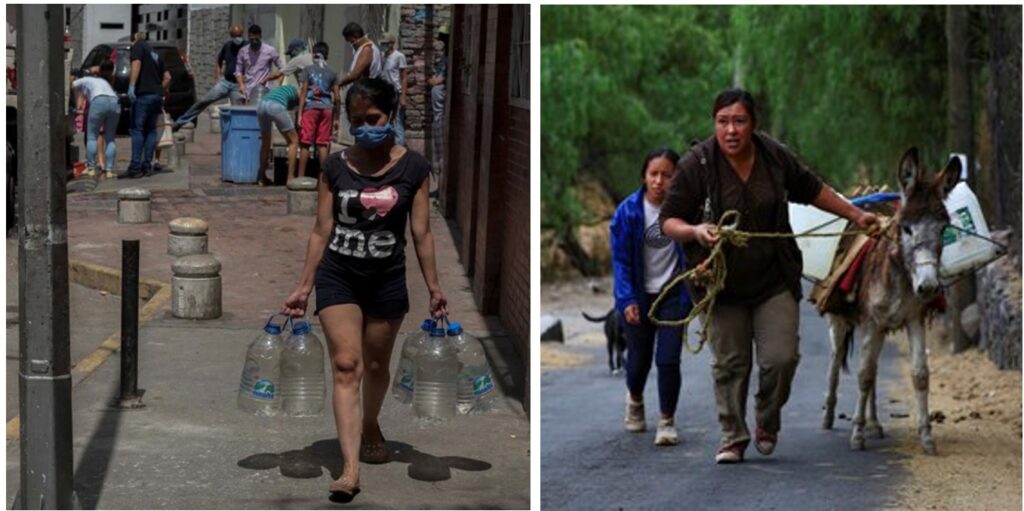 The COVID-19 health emergency did nothing but further increase the gender gap. Indeed, during the pandemic 118 million women fell into poverty. Another effect was the decline in the employment rate and an alarming increase in gender-based violence. Similarly, women have also had difficulties adapting to job loss due to the gender digital divide (76 million women in the region do not have mobile Internet services). Also, the pandemic has exacerbated the burden of care in homes, unpaid work that represents between 15 and 25% of national GDP in our region.
Working for equality and equity: Five good practices in the region
The IDB's priority is to mainstream a gender perspective in financing operations, always with a focus on equity and equality. This is achieved by integrating gap analysis, actions, and indicators to increase social inclusion and socio-economic empowerment of women in projects. Such work always takes into consideration the current national, regional, and global context.
Below, we share some of the good practices of countries in our region, which seek to improve women's current situation in LAC:
Taking Action: Building Inclusive and Equitable Cities
There are many challenges that we have to overcome to achieve true gender equality in our cities. However, examples such as the ones cited above show us that in every project, policy, and action that we implement, it is possible to incorporate an inclusive gender perspective. Therefore, it is essential to implement timely actions whose purpose is to recognize the needs, leadership, skills, contributions, and decision-making capacity of women.
Let's celebrate the International Women's Day by working together to improve lives and build the inclusive, equitable, and sustainable cities that they deserve for a more equal tomorrow.
We would love to know about other actions that are being carried out to promote the empowerment of women and their social inclusion in your city. Would you like to share them in the comments section?
If you enjoyed this blog, sign up here to receive our monthly newsletter with all the blogs, news, and events from the IDB's Housing and Urban Development Division.