Este artículo está también disponible en / This post is also available in: Spanish
You will probably have felt unfairly treated at some point, feeling that you were not given the same benefits or opportunities as the people around you. This situation increases if, in addition, you belong to a vulnerable group or minority, either because of your ethnicity, nationality, gender, place of residence, sexual condition or physical/mental capacity, among others.
Discrimination is not only undesirable from a personal, ethical, and social point of view, as it prevents people from fully enjoying their lives and reaching their full potential. It is also undesirable from an economic point of view, as discrimination limits people's opportunities to fully develop and prosper economically, negatively impacting poverty and inequality.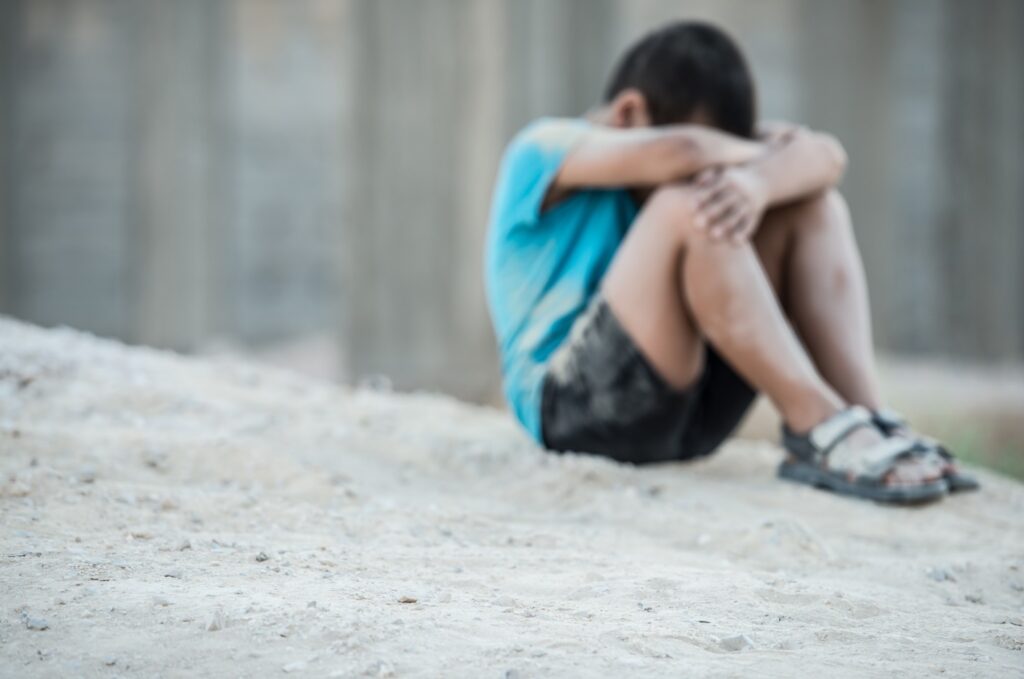 Moreover, discrimination not only has a short-term impact by preventing people from accessing immediate opportunities. It can also have medium and long-term effects, affecting self-esteem and self-perception. This, therefore, conditions a discriminated person's decisions to participate in future development opportunities, perpetuating the cycle of exclusion.
At the IDB we work to improve the lives of Latin Americans and Caribbean people. That is why we are researching discrimination against different vulnerable groups in different areas. With what objective? We want to learn how to reduce discrimination and, thus, maximize development opportunities for the region's most disadvantaged population. Today we start a series of articles where we will be explaining our progress in these studies. Would you like to know some of our results? Keep reading for more details.
Discrimination in employment based on place of residence:
Our study looks for evidence to learn how a person's place of residence influences his/her chances of finding a job. If you live in an informal neighborhood, are you less likely to be hired, and will your pay be the same as if you lived in a formal neighborhood?
Our study, available here, used a matching methodology to measure discrimination in access to the labor market for people living in vulnerable neighborhoods. To do this, we sent nearly 4,000 pairs of resumes to real jobs. The resumes were from ideal candidates for the job being offered, with the same training, same experience, etc. However, they differed in only one thing: some candidates lived in an informal vulnerable neighborhood and the others in a formal neighborhood. The employer response rate was 30% higher for those living in the formal neighborhood.
In a study just published, available here, we repeated the exercise. However, this time we used a more efficient methodology. Specifically, human resource recruiters in the labor market were asked to choose between pairs of candidates for a position. Both candidates had similar characteristics, but one lived in a formal neighborhood and the other in an informal one. The results were very similar to those of the previous study: out of ten vacancies, those living in the formal neighborhood were chosen almost six times, compared to four times for those residing in an informal neighborhood. Moreover, thanks to this methodology we were able to find out that informal neighborhood residents were also paid lower salaries, and that there was a perception that they were less suitable for the job, despite having the same qualifications). Next week, on the occasion of celebrating International Workers' Day, we will explain in detail the results of this study.
Discrimination in access to housing based on nationality:
The phenomenon of migration is not new to Latin America and the Caribbean. However, in recent years, migration flows are increasing. This is why we want to know whether migrants have more difficulties in obtaining housing.
In this study, available here, we measure the probability that real estate agents would rent housing to Venezuelan immigrants. We found that, all things being equal, they were offered housing 14% of the time compared to 65% of nationals, or 20% of Europeans. In addition, we were able to measure some of the personal and cognitive characteristics of the real estate agents. The study found that those real estate agents who were younger and more intellectually capable were the most discriminating. One possibility is that this individual profile is more conditioned by the social norm, which identifies migrants as less trustworthy individuals.

What actions can be taken to reduce discrimination?
VISIBILITY:
It is very important to make discrimination visible. In this study, we informed job recruiters about the discrimination faced by people living in vulnerable neighborhoods. We found that, when that happened, discrimination decreased. Specifically, this message was shared "An Inter-American Development Bank study recently conducted in your city found that, even though they have equal job training and work experience, people from informal neighborhoods are called for jobs 20% less than people from formal neighborhoods". Just showing this information succeeded in changing agents' behavior and reducing discrimination.
INFORM:
Do you think that by reporting on the difficulties faced by vulnerable populations, discrimination towards them will be reduced? In a study, which is currently in progress, we conducted research to learn about discrimination towards women, migrants, and LGBTQ population in accessing housing.
Preliminary results suggest that reporting on the additional difficulties vulnerable groups face in achieving their goals significantly reduces discrimination. Specifically, we share with you this message: "Many people are discriminated against because they belong to minorities. Note that people who belong to minority groups make extra efforts to achieve the same goals as others. This may be reflected in their behavior as tenants."
Is it possible to end discrimination in our cities?
We are currently conducting studies, in coordination with several IDB Divisions, to measure discrimination against new vulnerable groups (women, LGTBQ+ and people with disabilities) in various markets (labor, housing, and access to financial resources). Our objective is to make visible the opportunity gap faced by the different vulnerable groups in the region to remedy it.
While the evidence is encouraging in showing that it is possible to reduce discrimination, there is still a long way to go to achieve this. Cities must dedicate resources to reducing discrimination to achieve greater effectiveness and efficiency of public policies and development programs. For this to be achieved, the following steps must be taken:
Monitoring: proactively measuring discrimination is the only way we can make it visible and become aware of its existence. One example is studies such as the ones we have shared above, to make visible and aware of the magnitude of discrimination.
Acting: specific anti-discrimination actions must be included in development programs to break down the invisible barriers faced by vulnerable populations. To this extent, behavioral economics has much to contribute with low-cost and highly effective strategies. One example is information pieces in the style of those we present in our studies, which report on the existence of discrimination or on the special capabilities that vulnerable groups have due to the additional barriers they encounter in meeting their goals.
Legislation: last but not least, it is necessary to create laws to prevent, detect and punish discriminatory practices in companies and public spaces to reduce these practices. For example, in some countries there are legal codes that regulate discriminatory practices.
Only by taking actions of this type will we be able to have truly inclusive societies and allow all citizens, regardless of their idiosyncratic conditions such as race, gender, neighborhood, nationality, or sexual condition, to enjoy their full potential.
The next time you experience discrimination, don't feel alone, and speak out. As we saw in these studies, reporting the existence of discrimination is the first step to reducing it.
Related content: