Este artículo está también disponible en / This post is also available in: Spanish
Shortly before the explosion of a global crisis generated by the COVID-19, in the well-known "2020 Consumers Electronics Show" (CES), Akio Toyoda, C.E.O. of the automotive giant Toyota, unveiled his plans to build the "City of the Future" near the mystical Mount Fuji, in an area of approximately 70 hectares, in a factory due for closure. The initiative is called "Woven City" in honor of this company's beginnings as a loom manufacturer. Toyota, which rebranded itself as a global mobility company, plans to create a model of a smart and sustainable city, to turn it into a living laboratory to experiment with the most sophisticated technologies, from self-driving vehicles to robots and artificial intelligence. In Toyoda's words: "Unlike other initiatives, we want to implement technological advances in one place," to which he added: "Why not build a real city and have real people living in it?"
Starting next year, Toyota will begin the construction of the prototype that would initially house 2,000 people, mostly company employees, apart from visiting researchers, industry partners, and retired couples. Bjarke Ingels is the chief designer, the architect whose firm was behind the conception of 2 World Trade Center in New York and Google's offices in Silicon Valley and London. Toyoda declared: "the Woven City must be 100% sustainable, with buildings constructed of wood to minimize the carbon footprint. The roofs will have photovoltaic panels to capture solar energy, in addition to the energy that will be generated by hydrogen fuel." In other words, it would be like a community of the future capable of significantly reducing the carbon emissions of its vehicles and buildings, using recyclable materials and the internet in almost every aspect of daily life. So, Is it possible that Woven City becomes a collaborative platform to remedy the evils that afflict the cities of the planet?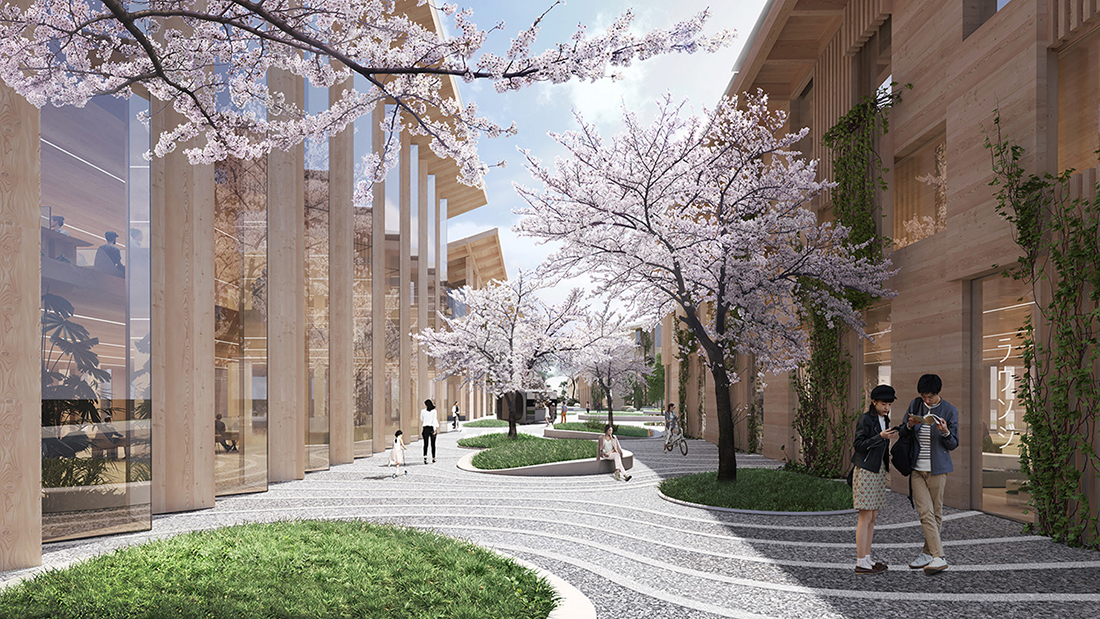 In retrospect, cities developed mostly accidentally and organically. Their location should guarantee the prosperity of its inhabitants, or at least, of those who held their power. Excluding notably planning exceptions, such as Egypt's Alexandria, some colonies in Imperial Rome or Haussmann's Paris, cities situated in sheltered places, in the vicinity of natural resources, near to navigable waterways, or in the confluence of transport routes. What would happen next was ad hoc, almost organic. Their infrastructures and structures would expand like a spider-web of atomized works. Their progress would depend more on circumstances that rationality, where the new would impose onto the old, transforming urban identity and the ties with the past.
In the last century, this trend took a turning point. Cities gradually began to develop with purpose. An early example was the establishment of New York's zoning laws in 1916, where its development tried to be regulated by commission, not omission, although not always achieving expected results. Notable architects and planners gave birth to fascinating models, such as the "Radiant City" by Le Corbusier, which influenced post-war urban planning, even though his legacy is still controversial. In this context, it is pedagogical to reexamine the conflicting visions of Jane Jacobs and Robert Moses in the 1960's New York. At that time, even Walt Disney explored the idea of building an experimental prototype of the community of the future (EPCOT), which materialized in one of its amusement parks.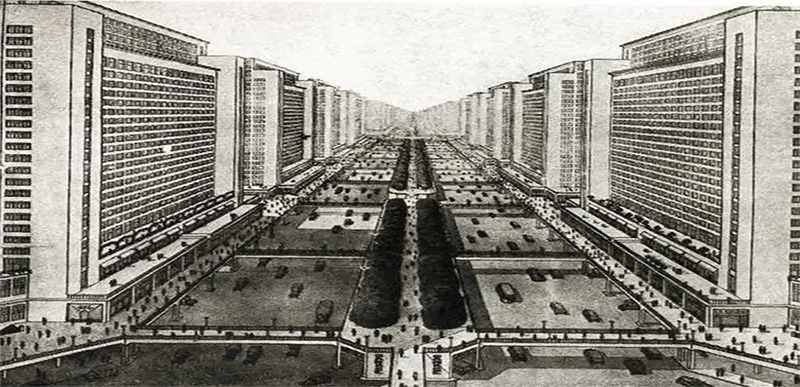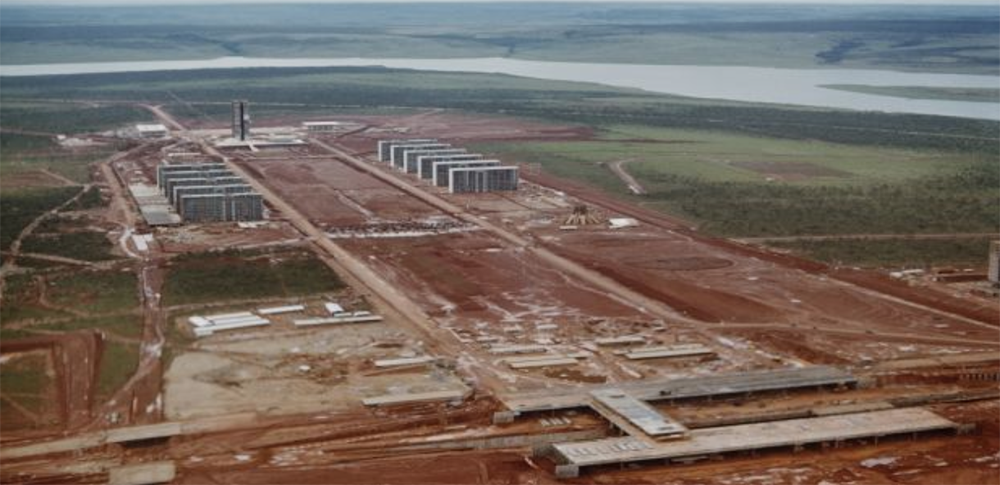 In the 1920s, in South America, industrialist Henry Ford failed to transplant the "perfect American city," called Fordlandia, in the heart of the Brazilian Amazon during the golden era of rubber. Also, in Brazil, the grandiose experimentation known as Brasilia was inaugurated in 1960 and conceived as a model metropolis by Lucio Costa and Oscar Niemeyer. It was artificially built from its inception and never ceased to be free from controversies. Its grand design based on the forced distinction of urban functions, with large empty spaces and wide avenues that prioritized, among other things, car mobility over people. In humankind's history, there are many urban fantasies that, for the most part, ended in failures, setbacks, or merely in oblivion.
Notwithstanding this, human beings never stop dreaming about the ideal city. A current example is Songdo, in South Korea, the world's first smart city. Its planners conceived it as a technological, clean, and green city, different from the chaotic Seoul. It would initially house 300,000 people, but today it only has 70,000 inhabitants. Chris White, in the South China Morning Post, describes Songdo as follows: "The streets, footpaths, and cycle lines are strangely empty for such a large city; there is no presence of culture – no museums, theaters or just one cinema… One critic said that it has a 'Chernobyl-like emptiness' to it.
In his book "The Smart Enough City," researcher Ben Green criticizes the biased vision of many corporations that see technology as the solution to all the cities' challenges. This warning has not prevented giants such as Alphabet Inc. (linked to Google), Facebook, Apple, and Bill Gates himself (founder of Microsoft) from planning or starting to build their high-tech communities. Even Akon, the famous rapper-turned-entrepreneur, aspires to create a smart city in Senegal back by blockchain technology.
Returning to Woven City, Toyoda said that this initiative was one of his most precious personal dreams. Today, however, in the face of the new challenges posed by the COVID-19 and the diversity of hardships that lie ahead, Can Toyoda make this technological utopia a reality? Or, will it become part of the extensive list of urban nightmares? As always, time will provide us with an answer.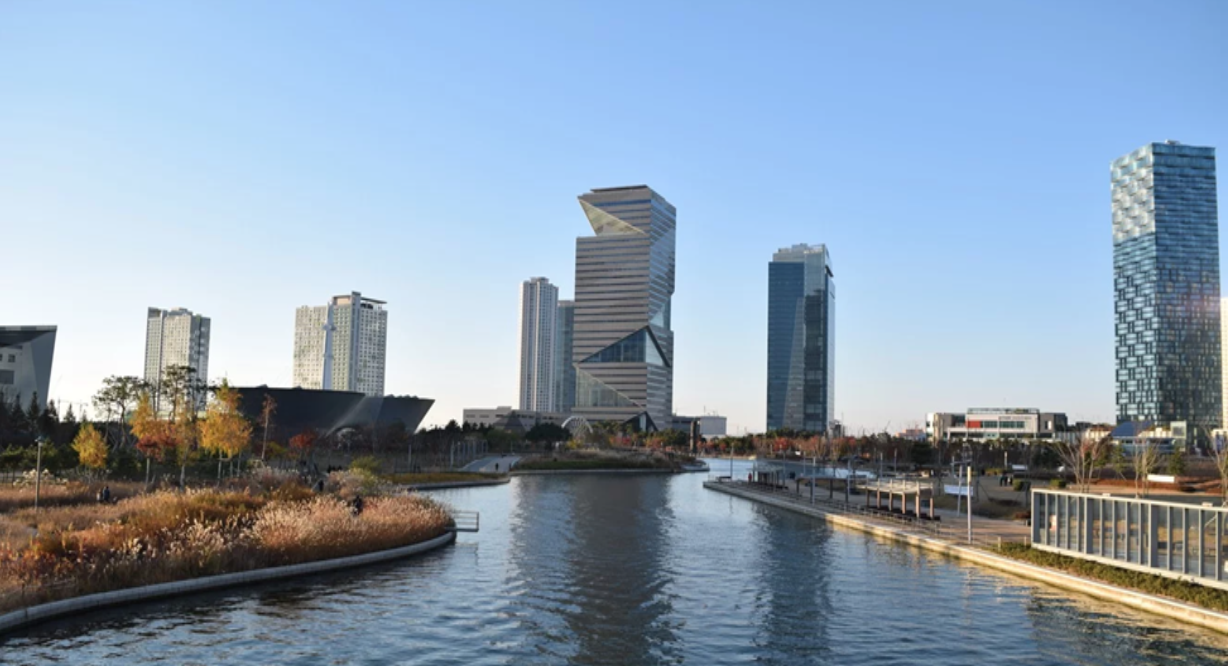 ---
Cover image: Woven City: aerial shot. Global Toyota-Albums-Images.