Este artículo está también disponible en / This post is also available in: Spanish
There are many ways to preserve heritage neighborhoods or ecological spaces in Latin American and Caribbean (LAC) cities. Nevertheless, when the owners of the buildings or plots can get an additional benefit for it, it means that the conservation tool we are using is the transfer of development rights (TDR).
In today's article we invite you to learn how TDR works and why it is a useful tool for cities in the region that want to maximize land use. To make it easier, we will also present five examples of cities that have successfully applied TDR, which will help you learn which strategies work best. Read on for more details!
How do Transfers of Development Rights work?
TDR is an urban planning tool based on generating incentives that allows building or parcel owners in a given area of the city to transfer their development rights from restricted areas (sending areas) to desired areas (receiving areas). Property owners in sending areas, where development is limited, can sell or transfer their development rights to owners in receiving areas with greater demand for development. TDR programs are implemented by state or local governments, supported by zoning regulations and frameworks that define the procedures for transferring and utilizing development rights.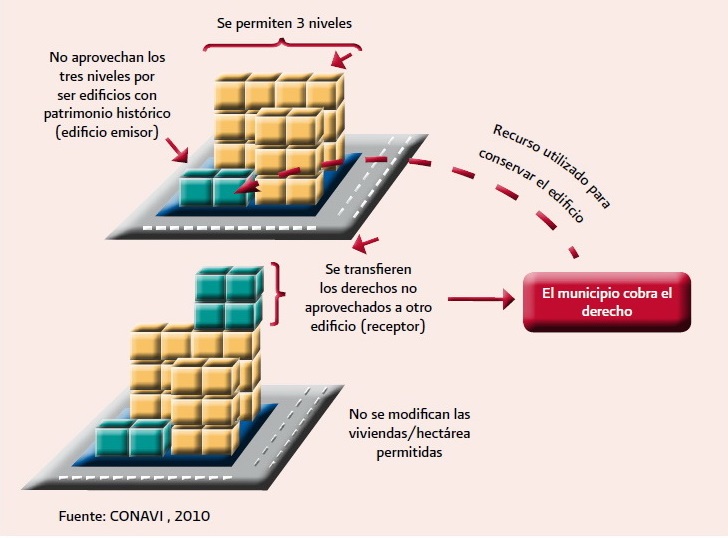 Image: example of a TDR
What does TDR accomplish? TDRs goal is to balance conservation and urban development by allowing for appropriate growth while safeguarding open space, historic areas or natural resources. In addition, another benefit of TDRs is that receiving areas can develop their properties more extensively than without taking advantage of rights transferred from the sending area. TDRs can also generate revenue for public infrastructure and community services, which benefits municipal governments and citizens.
Examples of Transfer of Development Rights (TDR) in Latin America and globally:
1. New York, USA
The city has one of the most well-established TDR programs in the world, which was first introduced in the 1960s. The program allows property owners in designated historic districts to sell their development rights to developers in other areas of the city, thus preserving historic buildings while allowing for new development in other parts of the city.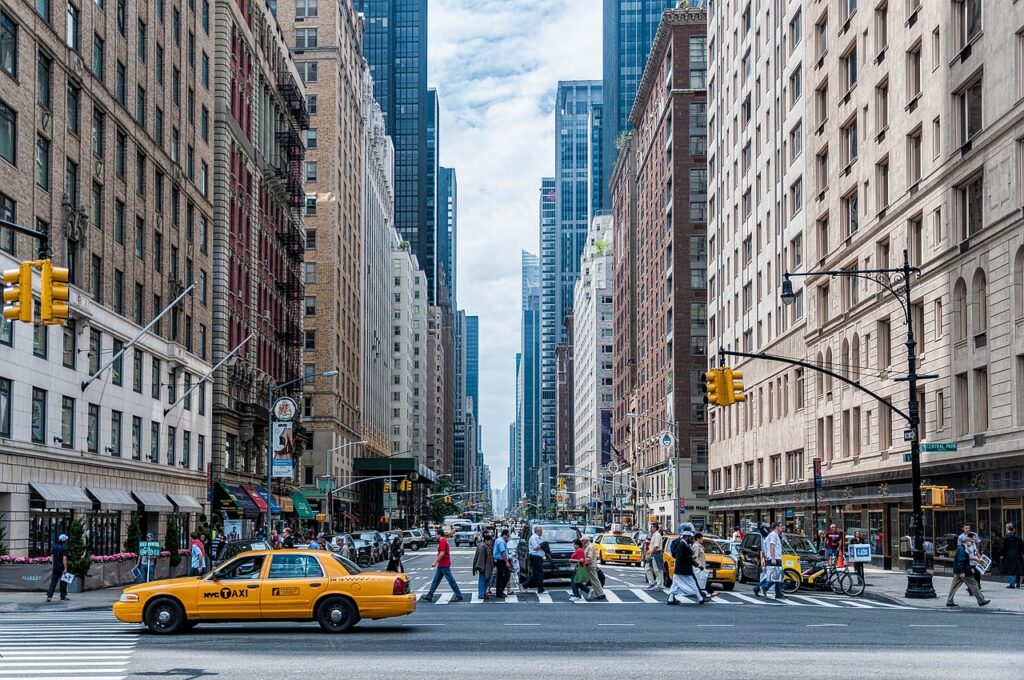 The program has since expanded to include other uses, such as the preservation of open space and the creation of affordable housing. As of 2021, the New York City TDR program has transferred a total of approximately 16.4 million square feet of development rights since its inception.
2. Sao Paulo, Brazil
The city implemented a TDR program in 2002, allowing developers to purchase development rights from owners of properties designated as historical and natural landmarks. The program has helped to preserve the city's historic architecture while promoting economic growth.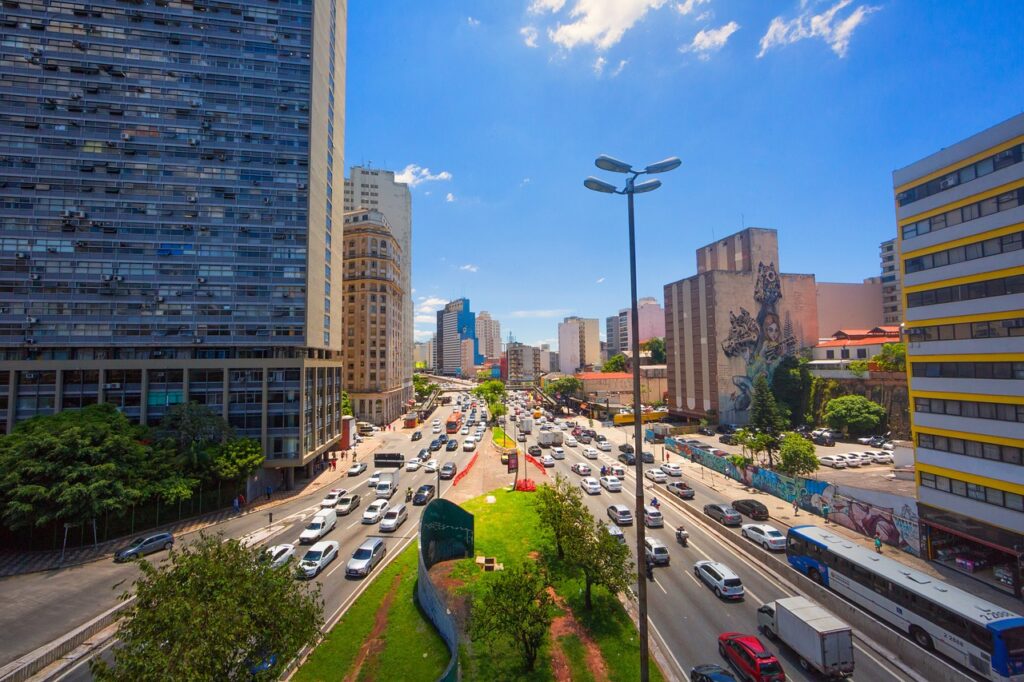 The TDR is carried out through a Transfer of Potential Construction Declaration followed by the issuance of the Transfer of Potential Construction Certificate by the Land Use Monitoring Division which is part of the Municipal Licensing and Urbanism Secretariat.
The Declaration only applies to properties that meet the requirements established in the urban policy strategies of the municipality of Sao Paulo.
3. Medellin, Colombia
The TDR program in Medellin has been in place since 2002 and is used by the city government to preserve green spaces and historic buildings while promoting urban development in other parts of the city. The details of the TDR program are determined by the municipal spatial and land management plan that set,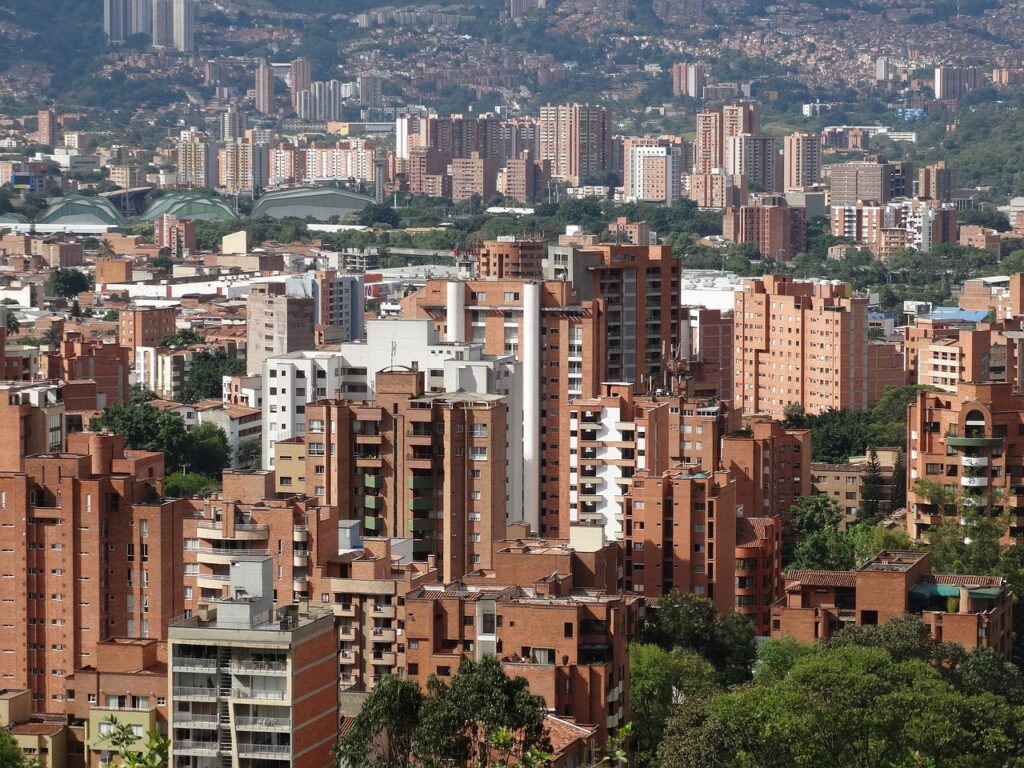 For example, the maximum limit of additional development in receiving areas, the development restrictions in sending areas and the compensation values to the beneficiary property owners. The compensation procedure is managed and monitored by the Agency for Landscape Management together with public-private partnerships.
Once the compensation has been approved, the beneficiary property owner has an obligation to carry out the corresponding conservation measures. In the event of not complying, they must return the funds.
4. Mumbai, India
The city introduced a Reservation TDR program in 1991 which aims to redirect urban development away from the congested southern part of the city toward the northern area.  The program incentivizes landowners to relinquish development rights in certain areas of the city, allowing for the creation of public amenities, open spaces such as park and gardens, and infrastructure.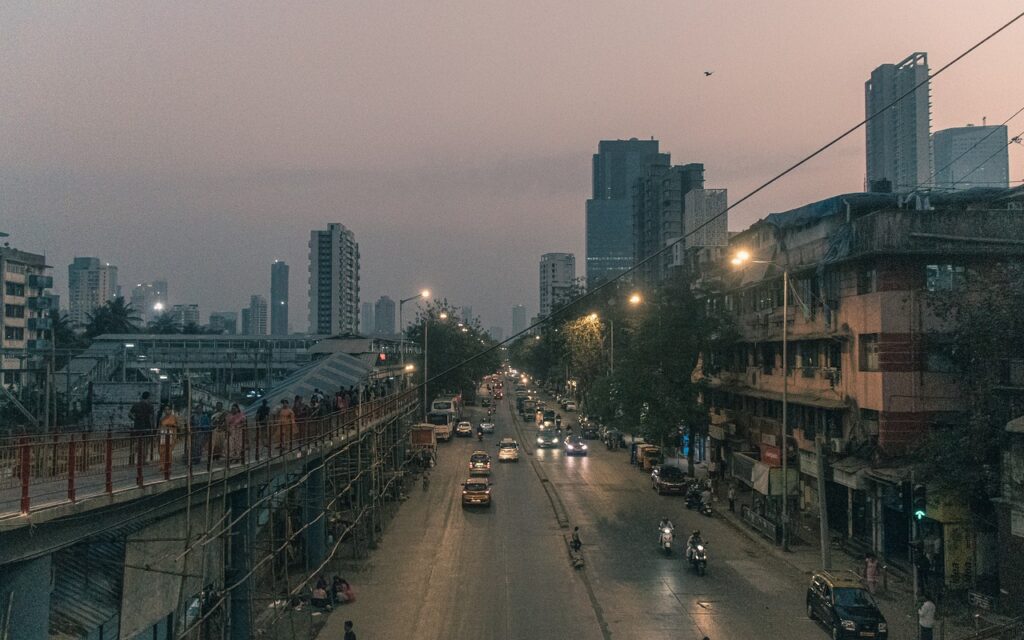 The program has developed 498.343 square meters of roads, 1.144.285 square meters of open space and 137.427 square meters of floor area in public buildings. That's a total of 1.780.055 square meters of reservations, providing most amenities in the suburbs.
The program has been successful in generating revenue for the city while preserving important open spaces and developing public spaces, infrastructure, and public buildings. Furthermore, the government saved with the TDR program a significant amount of acquisition and construction costs for public improvements.
5. Tokio, Japan
The capital city has implemented Transferable Development Rights (TDR) systems, also known as "Floor Area Ratio (FAR) Bank," since 1964. These systems are utilized when projects contribute to open space, infrastructure development, historic architecture preservation, or green space.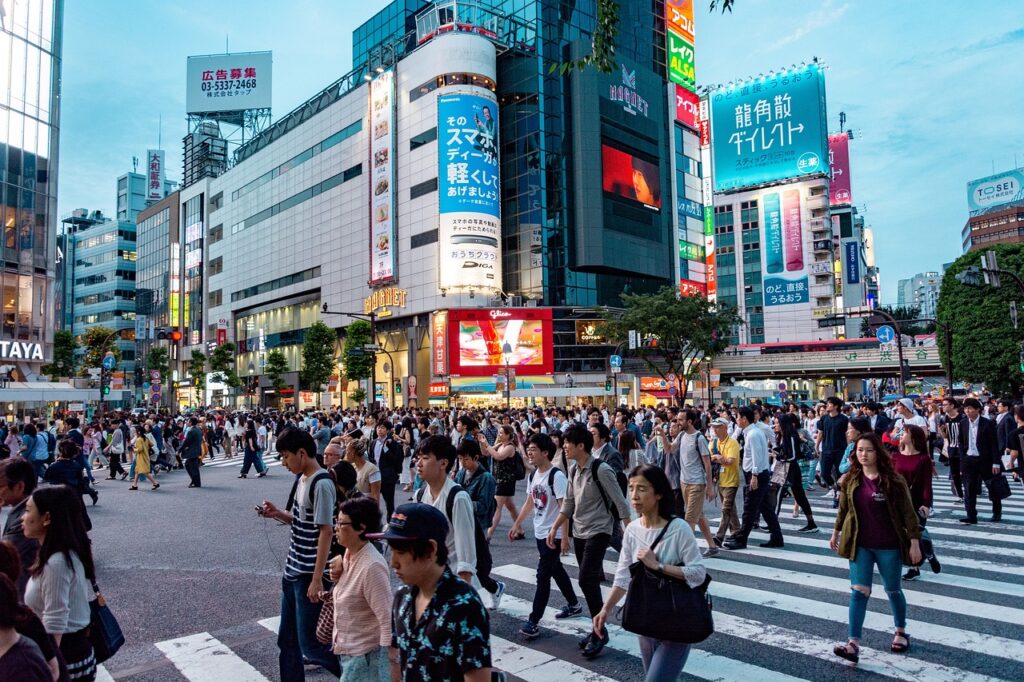 The TDR allows for the transfer of development rights to receiving areas, enabling more intensive land use. To facilitate this, a Special Case Floor Area Ratio District was established, which sets height limits in sending areas and promotes the conservation of historic architecture and cultural facilities.
In one example, the Tokyo Station, a designated cultural property, transferred 15 hectares of unused floor area to five nearby developments as part of its restoration process.
Transfer of Development Rights (TDR) limitations
The specifics of TDR programs vary from one location to another, but the underlying principle of balancing development and preservation remains the same. While TDR can be an effective tool for balancing development and preservation, there are limitations to its use, which may include:
Limited applicability: TDR may not be suitable for all types of development projects. It is typically used for preserving specific types of land, such as farmland, wetlands, or historical sites, and may not be applicable to other types of development.
Complex implementation: TDR can be complex to implement and requires a comprehensive set of regulations and procedures to be effective. This can create administrative challenges for local governments and may require specialized expertise to manage.
High transaction costs: The cost of transferring development rights can be high, including costs associated with property appraisal, legal fees, and administrative expenses. These costs may limit the effectiveness of TDR in generating revenue for public infrastructure and community amenities.
Lack of market demand: The effectiveness of TDR relies on the existence of a market for development rights, where developers are willing to purchase rights from property owners. In some areas, there may not be sufficient demand for development rights, limiting the effectiveness of TDR as a tool for preserving important areas.
Equity concerns: TDR can sometimes be criticized for being a tool that primarily benefits property owners who are able to sell their development rights, rather than the broader community. This can create concerns about equity and fairness, particularly if TDR is not used in conjunction with other tools to ensure that the benefits of development are shared more widely.
These limitations highlight the need for careful planning and management of TDR programs, and for the use of complementary tools to ensure that the benefits of development are distributed equitably.
Tips for successful TDR implementation
As noted in the examples above, TDR can be an effective tool for preserving farmland, heritage sites, natural resources, and promoting sustainable development. It can also provide a financial incentive for landowners in the sending area to keep their land undeveloped while allowing for growth in the receiving area. However, successful implementation of TDR requires careful planning, stakeholder engagement, and strong regulatory mechanisms to ensure that the program achieves its goals.