A recent edition of the British magazine, The Economist, said that 2021 will likely be one of the coldest years of the 21st century (even though this has already been the hottest decade in history) as the international community has been unable to reduce emissions, which are driving global warming.
To avoid this scenario, we need to limit the increase in the global average temperature to below 2 degrees Celsius as stated by the Paris Agreement. To support this goal, Latin America and the Caribbean finance ministries must take climate action to the next level to drive the transformation towards green economies and promote a sustainable recovery from the pandemic.
These ministries play a central role as their economic policies and strategies influence private sector investment decisions and how government resources can be leveraged to combat climate change.
The need for action is urgent. The annual frequency of extreme weather events increased by more than 50% between 2001-2019 compared to the average between 1980-2000 in our region. These events greatly harm the most vulnerable and have caused losses of between 0.2-0, 3% of annual GDP in the region during the last two decades.
First, finance ministries need to strengthen the management of these risks. They should improve the management of public investment, incorporating elements of resilience and risk management and use methodologies that allow quantifying and managing public spending related to natural disasters. It would payoff: every dollar invested in making the economy more resilient can generate up to four dollars in economic benefits.
Second, they must promote a just and strategic transition to green economies. That means managing the fiscal risks caused by reduced demand for fossil fuels and expanding the use of renewable energy and green businesses.
It is estimated that Latin American oil production needs to fall to less than 4 million barrels per day in 2035 to be in line with the goal of the Paris Agreement, which would cause losses of almost three trillion dollars of revenues for governments in the region by 2035.
Finance ministries need to design fiscal strategies to promote proper management of taxes, spending, and subsidies to mitigate these losses and reduce possible fiscal costs generated by stranded assets and address the distributional impacts on economic sectors and workers affected by the transition.
They can also contribute to boost job creation: Proper fiscal planning would help the decarbonization of the region's economies and create 15 million net new jobs by 2030.
Finally, while countries design their recovery plans, finance ministries can support the development of decarbonization and adaptation strategies that can guide the process.
These strategies can play an essential role in helping to identify and plan the deployment of renewable energy projects and policies, digital infrastructure, and nature-based solutions. They can also help to ensure that public funds avoid bailing out polluting industries and support the expansion of financing to the private sector, including the development of a green bond market.
It is time to implement these measures now. In our institutional strategy, we have identified that addressing climate change in a transversal way across government operations is a great opportunity for our region to achieve a sustainable recovery from the pandemic. Finance ministries can play a central role in capitalizing on this opportunity and help to prevent 2021 from being one of the coldest years of this century.
This article was originally published in Spanish by Infobae.
Recommended reading:
Fiscal Policy and Climate Change: Recent Experiences of the Finance Ministries of Latin America and the Caribbean.
Are Latin America's fossil fuels at risk of becoming stranded assets this decade?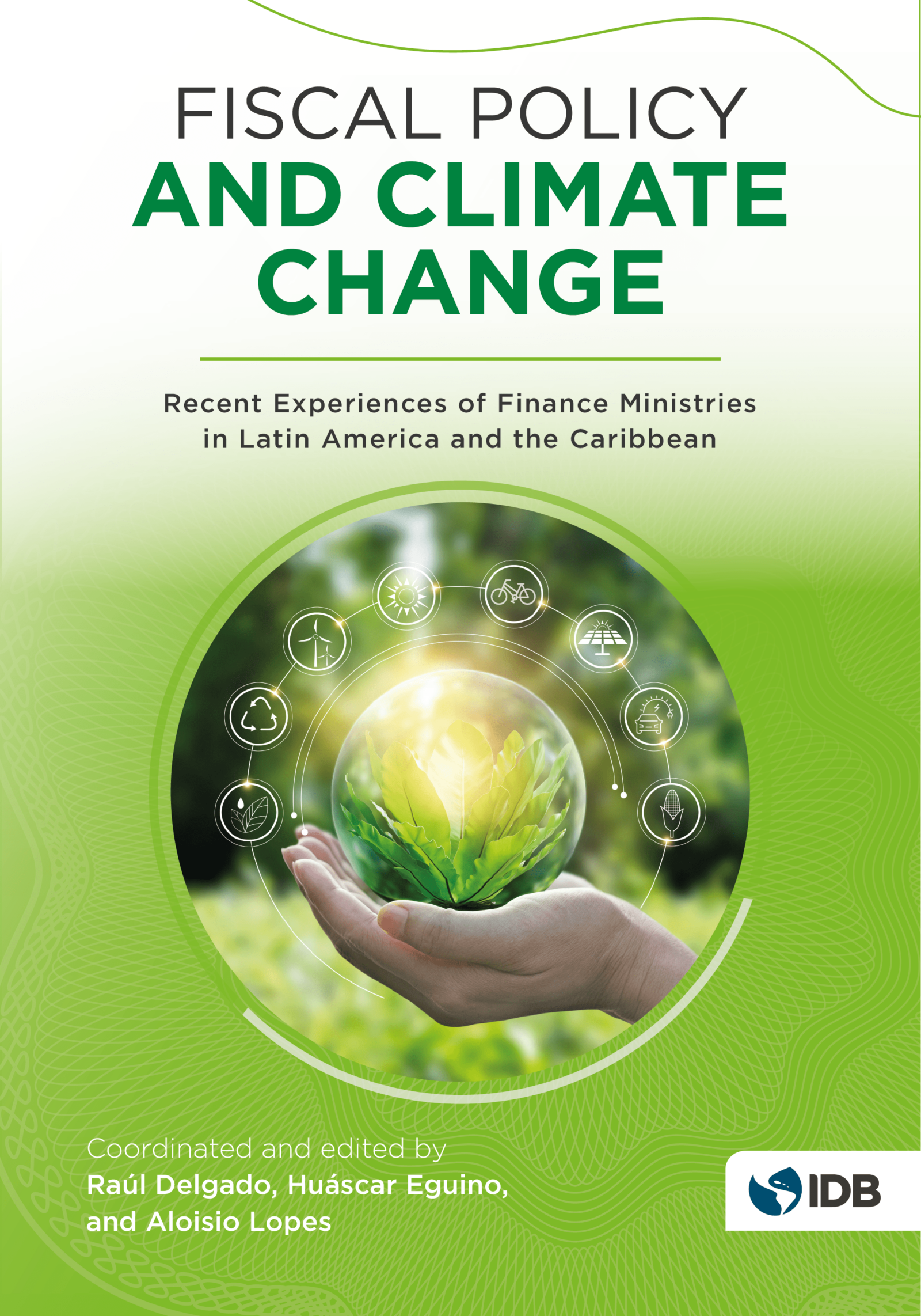 Photo: Nuno Marques – Unsplash.com